Ricky S. Moore (born April 10, 1976) is a retired American basketball player and current coach. He is currently an assistant at the University of Connecticut (UConn). He played professionally for eleven years.
Moore came to UConn after an All-American high school career at Westside High School in Augusta, Georgia. He was a three-time co-captain for the Huskies, including the school's first national championship team in 1998–99. That year, Moore averaged 6.8 points and 3.6 assists per game. In the 1999 National Championship game, Moore's defense on Duke's William Avery, and his ability to guard Trajan Langdon in the final seconds, was seen as one of the keys to the Huskies defeat of the heavily-favored Blue Devils and Moore was named to the All-Final Four team.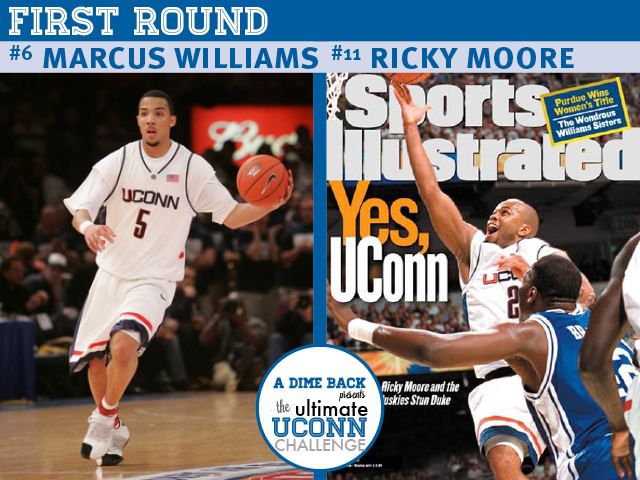 After graduation, Moore played professionally in the United States, Austria, Ukraine, Sweden, Turkey, and Germany over eleven seasons.
In 2010, Moore retired as a player and joined the coaching staff at Dartmouth College as an assistant. In 2012, he left for an opening as an administrative assistant at his alma mater, UConn, working for fellow Husky alum Kevin Ollie. In 2013, he was promoted to a full assistant role and helped lead the Huskies to the 2013–14 National Championship.