Nationality

French





Name

Reza Malekzadeh






Residence

San Francisco, California




Occupation

VP Business, Cumulus Networks
Dell world 2014 reza malekzadeh value proposition of linux based networking
Reza Malekzadeh is a San Francisco-based software executive and entrepreneur of French nationality, noted for his active role in the development of virtualization leader VMware and several entrepreneurial ventures. Most recently, he had joined Sequoia Capital and Accel Partners funded software startup Nimbula as its VP of Marketing. In March 2013, Nimbula was acquired by Oracle Corporation. Malekzadeh left and joined Startup Cumulus Networks, backed by Andreessen Horowitz, Battery Ventures, Sequoia Capital, Peter Wagner and 4 of the 5 original VMware founders. In early 2016, he joined Partech Ventures as General Partner.
Contents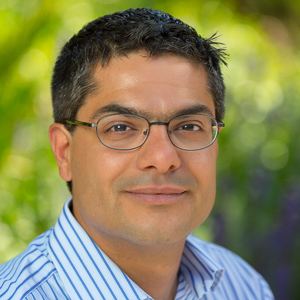 Career
Reza Malekzadeh was born in Iran and raised in France where he graduated from leading Business School HEC class of 1995. He moved to Silicon Valley and started his career at software startup NetCarta as Product Manager for the flagship product WebMapper. NetCarta was acquired by Microsoft.
He then joined the Softway Group in San Francisco and simultaneously launched his first entrepreneurial venture. With Gregoire Gentil, he formed Pilot Plus, a software company delivering products on the then nascent Palm Pilot platform. Pilot Plus released the ToDo Plus and Memo Plus applications, which rapidly became top sellers on the leading Palm Pilot e-commerce site, PalmPilotGear. Gentil and Malekzadeh sold Pilot Plus to Hands High Software in 1998.
Reza Malekzadeh then joined VMware, co-founded by Mendel Rosenblum, Diane Greene and Edouard Bugnion. He was the first non engineer employed by the company and served as its Director of Marketing. As such, he was instrumental in launching the company in February 1999 at the DEMO Conference organized by Chris Shipley. He also served as one of the primary spokespeople for the company throughout its early years.
Reza Malekzadeh left VMware in late 2003 and, again with friend Gregoire Gentil, started a new venture, Twingo Systems. Twingo Systems was a leading provider of desktop security solutions for Secure Socket Layer (SSL) Virtual Private Networks (VPNs). The company was first launched at the DEMO conference (DEMOMobile) in 2003 and its first customer was Sygate. Twingo Systems was acquired by Cisco Systems on March 12, 2004. Both Gentil and Malekzadeh joined Cisco in the Security Technology Group.
Reza Malekzadeh left Cisco in 2005 to join software startup Akimbi Systems, funded by Partech International, Mayfield Fund and Hummer Winblad as its Vice President for International. In that role, he drove significant international growth, including sales, marketing and channel operations.
VMware acquired Akimbi in 2006. Following that acquisition, Reza Malekzadeh re-joined VMware as its Senior Director for Products and Marketing in EMEA. In that role, he was responsible for all of the company's marketing operations in Europe Middle East and Africa, including its annual user conference VMWorld. Reza Malekzadeh's leadership allowed the conference to draw a record number of attendees in 2009 despite the economic crisis and travel restrictions that most companies had put in place. He left VMware in the summer of 2009.
Reza Malekzadeh was an official blogger on the VMware corporate website and spoke at various conferences around the world including Gartner and VMworld.
Reza Malekzadeh is co-author of several software patents:
Gentil; Gregoire Alexandre (Mountain View, CA), Malekzadeh; Alireza (Mountain View, CA), Number 7,162,628, Method, system, apparatus, and program product for temporary personalization of a computer terminal
Gentil; Gregoire Alexandre (Palo Alto, CA), Malekzadeh; Alireza (Palo Alto, CA), NumberD/169,541, Portable electronic storage device
References
Reza Malekzadeh (entrepreneur) Wikipedia
(Text) CC BY-SA