Ramji is an Indian film choreographer tuned actor, known for his works predominantly in Tamil cinema, and television.
Contents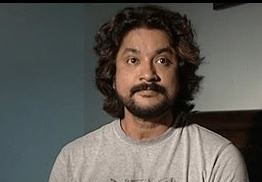 Actor/Dance Master Ramji speak about to support jallikattu
Career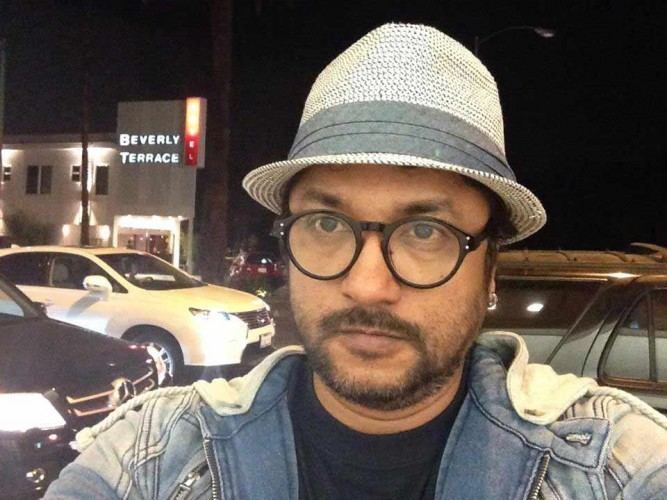 The actor-choreographer often appeared in Tamil film dance numbers like "Vellarika" from Kadhal Kottai. "Easwara" from Kannedhirey Thondrinal and "Nee Park-ukum Ponnalum" from Paarvai Ondre Podhume being prime examples of his roles. In 2001, Ramji toured Japan as a part of the Tamil musical "Thilana", playing the lead role in a venture developed by Bharathan and scripted by Anita Raj and Kalyan.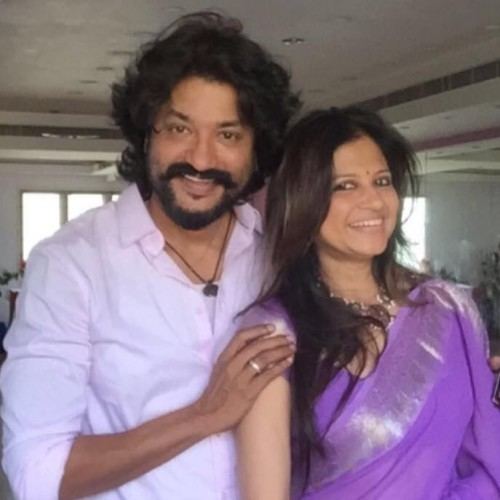 As offers to feature in films began to recede, Ramji became a television compere for shows including "Dance Machi Dance", before accepting to play a role in the low-budget film, Madhavi (2009). He appeared in a series of HIV awareness adverts shown on South Indian television in 2010 as a character called "Dhillu Durai". The ad was directed by duo JD-Jerry and featured three teasers promoting AIDs awareness centres called Nambikkai Mayyam (ICTC). Later in the year, he played a supporting role in Rama Narayanan's Kutti Pisasu alongside Sangeetha and Ramya Krishnan.
Television
Ramany vs Ramany - II
Thiruvilayadal
Simran Thirai - Kannamoochi Ray Ray
Pondatti Thevai
Valli - Subbu (Subramani Natraj ;Episode 1-449)
Madipakkam Madhavan - Madhavan
Darling Darling - Venkatesh (Vicky)
Filmography
1991 Kizhakku Karai
1992 Singaravelan
1993 Dalaal
1994 Nammavar
1996 Kadhal Kottai
1997 Kaalamellam Kadhal Vaazhga
1997 Love Today
1997 Vasuki
1997 Vidukathai
1997 Veerapandi Kottayiley
1998 Kaadhale Nimmadhi
Prabhu
1998 Thulli Thirintha Kaalam
Manohar
1998 Kaadhal Mannan
1998 Manjeeradhwani
1998 Yaare Neenu Cheluve
1998 Kannedhirey Thondrinal
Ram
1999 Kanave Kalaiyadhe
1999 Amarkalam
Kutty
1999 Manasichi Choodu
1999 Ooty
Mohan
1999 Pudhu Kudithanam
1999 Iraniyan
2000 Sandhitha Velai
2000 Pennin Manathai Thottu
2000 Thani Kuduthanam
2000 Unakkaga Mattum
Guru
2000 Chinna Chinna Kannile
2000 Uyirile Kalanthathu
2000 Priyamaanavale
Shankar
2001 Paarvai Ondre Podhume
2001 Dosth
2001 Dubai
2001 Majunu
2002 Alli Arjuna
2002 Unnai Ninaithu
Selvam
2002 Phantom
2002 Pesadha Kannum Pesume
Ganesh
2002 Shree
Ganesh
2002 Samasthanam
Deva
2002 Bagavathi
Ashok
2003 Well Done
Prakash
2003 Nadhi Karaiyinile
2003 Ennai Thalatta Varuvala
2003 Parasuram
Master
2003 Priyamaana Thozhi
Mathi
2003 Boys
Bhaskar
2003 Thiruda Thirudi
Raghu
2003 Pithamagan
Vasu
2003 Jay Jay
Guru
2003 Iyarkai
Raja
2003 Indru
2004 Perazhagan
Rajesh
2004 Dreams
Guna
2005 Aayudham
Police
2005 Devathaiyai Kanden
Selva
2005 Thirudiya Idhayathai
Victor
2005 Maayavi
Balu
2005 Sachein
Sarath
2006 Vattaram
Veeravel Gurupadam
2007 Aarya
Thamizharasi
2007 Vasantham Vanthachu
Rajasekhar
2009 Mariyadhai
Selvam
2009 Madhavi
Mahesh
2009 Unnai Kann Theduthe
Vino
2009 Ninaithale Inikkum
Ravi
2010 Droham Nadanthathu Enna
2010 Kutti Pisasu
Pichumani
2014 13 aam Pakkam Paarkka
2015 MGR Sivaji Rajini Kamal
Kannan (Kannamma)
2016 Kodambakkam Kokila
2016 Vellikizhamai 13am Thethi
Ramakrishnan
2019 Sangathamizhan
1997 Marmadesam Ragasiyam (1997–1998 TV series)
Mani Sundaram
1999 Kasalavu Nesam
Aakash
1999 Ramany vs Ramany - II (1999–2000 TV series)
Ramany
2008 Thiruvilayadal
2008 Simran Thirai - Kannamoochi Ray Ray
2010 Pondatti Thevai Raja Rathnam (2010–2012 TV series)
2012 Valli (2012–2013 TV series)
Subramani
2012 Pillai Nila (2012–2013 TV series)
Mahesh
2013 Madipakkam Madhavan (2013–2015 TV series)
Madhavan
2016 Darling Darling (2016–2017 TV series)
Venkatesh
2019 Magarasi
Sivamani
References
Ramji (actor) Wikipedia
(Text) CC BY-SA