Rade Dugalić (Serbian Cyrillic: Раде Дугалић; born 5 November 1992) is a Serbian football player who plays for FC Tosno.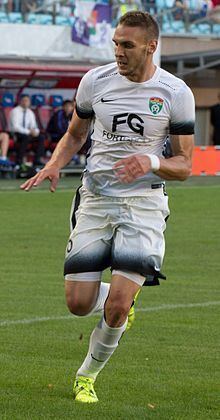 Born in Prokuplje, Serbia, back then within FR Yugoslavia, Dugalić started playing with FK Radnički Niš, however he spent much time on loan, first with FK Radnik Surdulica and then with FK Car Konstantin, both playing in Serbian League East, Serbian third level. In summer 2013 he moved to FK Sinđelić Niš and played with them one season.
In the season 2014–15 he played in Armenia with Ulisses FC.
He made his professional debut in the Russian Football National League for FC Torpedo Armavir on 12 July 2015 in a game against FC Zenit-2 St. Petersburg.