Scientific name

Proailurus lemanensis

Higher classification

Proailurus




Similar
Kameleon gapi si proailurus
Proailurus (meaning "first cat") is an extinct carnivoran felid that lived in Europe and Asia approximately 25 million years ago in the Late Oligocene and Miocene. Fossils have been found in Mongolia, Germany, and Spain. One recent phylogeny places it as a basal member of the Feliformia, the suborder that includes mongooses, civets, hyenas, and cats; but other studies suggest that it instead was a felid (a true cat).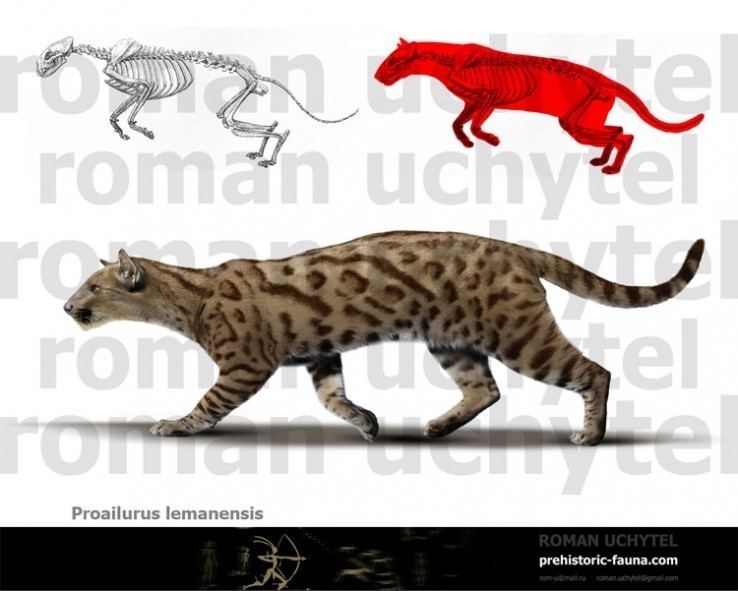 Proailurus was a compact and small animal, just a little larger than the domestic cat, weighing about 20 lb (9 kg). It had a long tail, large eyes and sharp claws and teeth, with similar proportions to the modern viverrids. Its claws would have been retractable to some extent. Like the viverrids, Proailurus was at least partially arboreal.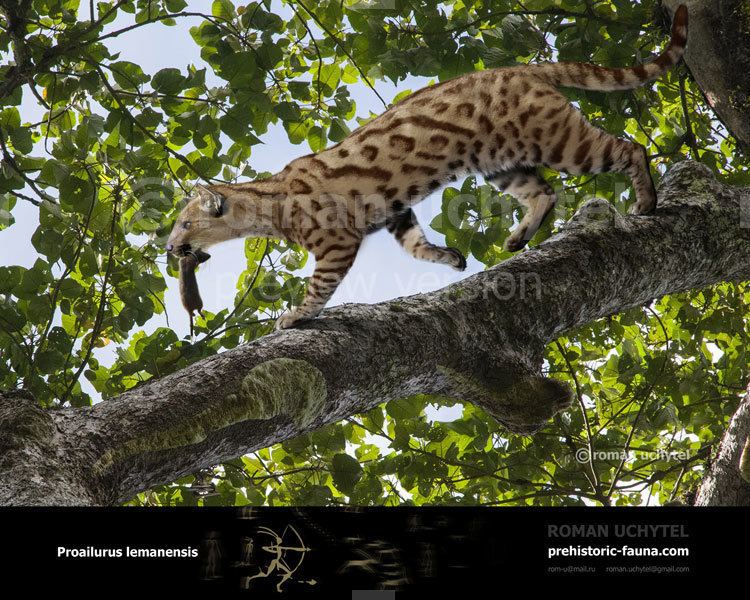 Proailurus was a likely ancestor of Pseudaelurus, which lived 20-10 million years ago, and probably gave rise to the major felid lines, including the extinct machairodontines and the extant felines and pantherines, although the phylogeny of the cats is still not precisely known.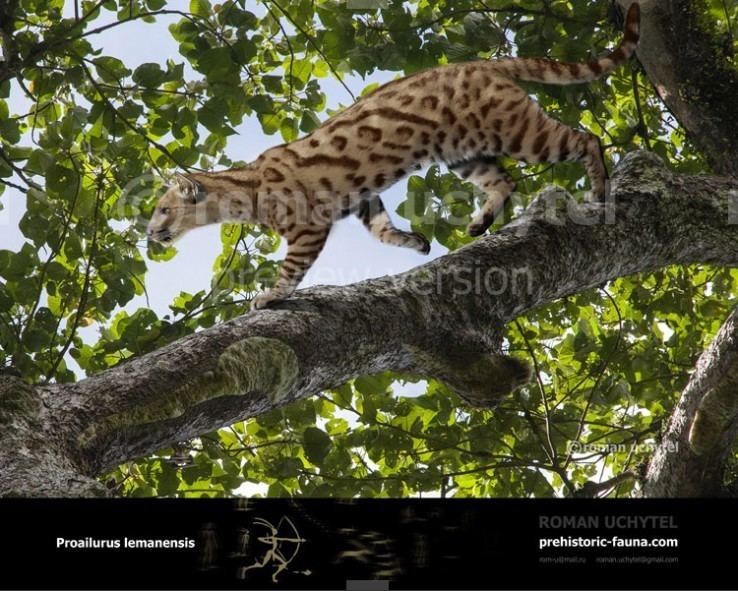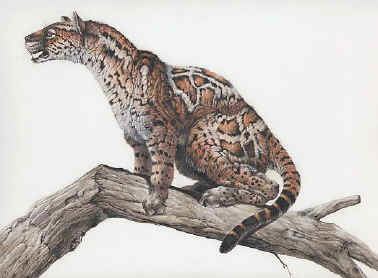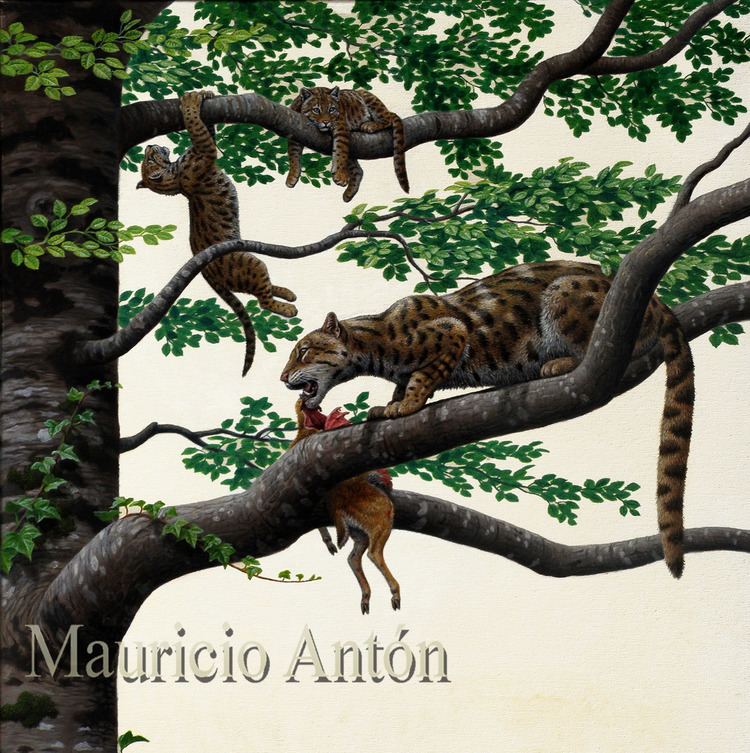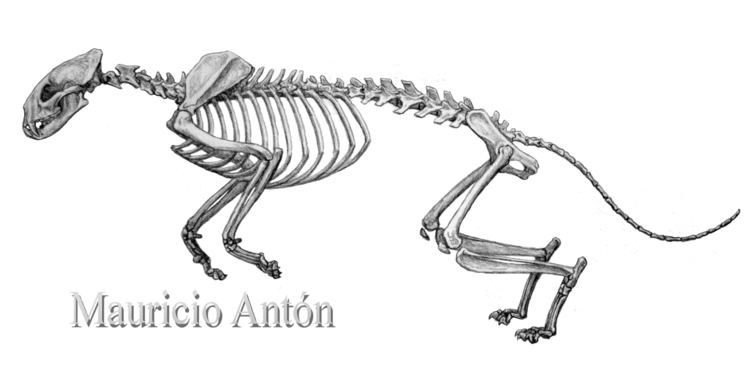 References
Proailurus Wikipedia
(Text) CC BY-SA