Poolside are Los Angeles based duo Filip Nikolic and Jeffrey Paradise—their sound is described as "Daytime Disco." Poolside's debut single "Do You Believe" was positively received by peers, Todd Terje, Dimitri From Paris, and The Magician, and Dazed & Confused praised the song for its "pop-tinged disco, brimming with optimistic vocals and retro acid synths," while NME lauded its "supremely casual decadence."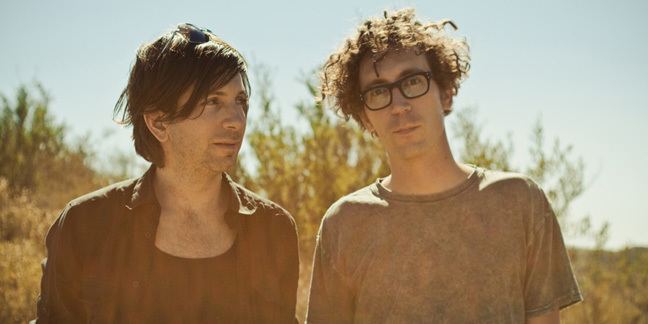 "Take Me Home," Poolside's second single was released in November 2011 and was used as the first song on Aeroplane's In Flight Entertainment compilation. Their debut album, Pacific Standard Time, was released on July 9, 2012 on Day & Night Records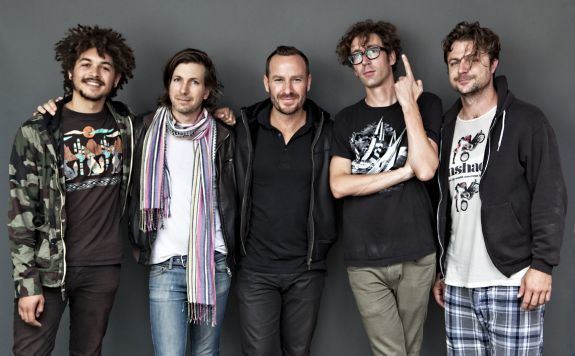 The band has performed at high profile festivals like Coachella (2014), Primavera Sound (2013) and FYF (2013).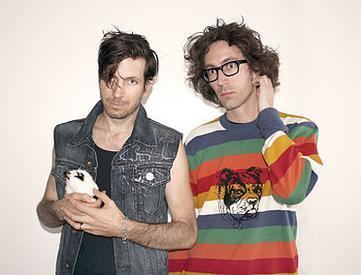 Filip Nikolic is a Danish born producer, DJ, and multi-instrumentalist, known for his contributions in the rock, dance and pop genres. Nikolic gained notoriety with his group Djosos Krost, collaborating with Horace Andy and John Holt. Nikolic toured the world as the bassist for the Danish pop group Junior Senior and moved to Los Angeles, California in 2004. Once in Los Angeles, Nikolic joined the LA based band Ima Robot as a bassist and eventually, a co-producer.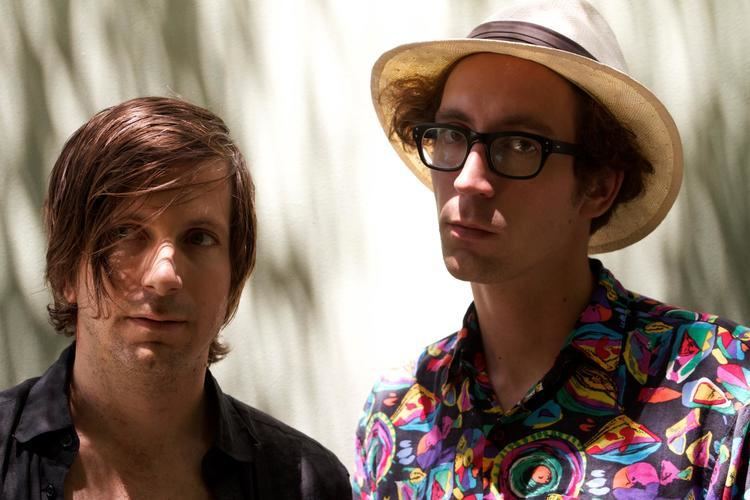 In 2006 Nikolic formed the dance duo Guns n' Bombs, which Pitchfork described as "Justice like electro" releasing two singles on Kitsuné and remixing Chromeo and the Gossip - his work led him to tours in Japan, Europe, North America and Australia. In 2010, Nikolic's band Ima Robot released their album Another Man's Treasure.
Formerly known as DJ Jefrodisiac, Jeffrey Paradise is a DJ synonymous with San Francisco's young, hip and ready to party scenes – he is part of the dynamic force behind two of the best dance parties in San Francisco, Blow Up and Club 1994.
In 1998, Paradise moved to San Francisco to pursue fashion design; however, shortly after arriving he abandoned fashion to be the front man for a new wave/hardcore band The Calculators. After two years he split with the band, allowing him to finish his degree at San Francisco State University and the others (Luke Jenner and Vito Roccoforte) to form the band The Rapture.
In 2004, Filip Nikolic (at the time bassist for Junior Senior) and Jeffrey Paradise met at Frisco Disco, another one of Paradise's earlier parties in San Francisco. A year later Nikolic came out to Los Angeles for a few months and the two gathered together in the studio to have fun and make a few songs. In 2006, the duo decided to make a disco influenced project; however, both were busy with other projects and their work "never got too serious." Later, in 2010 Poolside debuted their first EP/single "Do You Believe."
In 2010 LCD Soundsystem frontman James Murphy put Poolside into greater public notoriety by frequently incorporating their cover of Neil Young's "Harvest Moon" into his dj sets. James Murphy continues to use the track in his recent dj sets, such as at the 2012 HARD Summer Music Festival and the 2012 Sundance Film Festival Party.
The duo released their track "Take Me Home" in October 2011 followed by a video released on Scion Audio Visual on November 2011.
On July 9, 2012, Poolside released Pacific Standard Time. The album was put together with no serious goal in mind, only to make groovy, daytime disco sounds as a result. The LP takes you to a sunny California paradise, and as Pitchfork music blog says, "It's a disco album that slinks along with the urgency of a teenager on the first day of summer vacation."
Pacific Standard Time / Day & Night Recordings (July 9, 2012)
"Do You Believe" EP / Future Classic (March 28, 2011)
"Take Me Home" single / In-Flight Entertainment compilation / Eskimo /N.E.W.S. (October 24, 2011)
"Scion A/V Presents: Poolside - Only Everything" single (2012)
"If We Make It" (2015)
"And The Sea" (July 20, 2016)
"Everything Goes" (2017)
"Day & Night" (2011)
"Night People" (2011)
"Fall Back" (2012)
"Seasons Change" (2012)
"Stir It Up" (2014)
"Contact High" (2016)
The Rapture - "In The Grace Of Your Love (Poolside Remix)" (2012)
Matthew Dear - "Her Fantasy (Poolside Remix)" (2012)
Laid Back - "Fly Away (Poolside Edit)" (2012)
Black Sabbath – "Planet Caravan (Poolside Rework)"
Neil Young - "Harvest Moon (Poolside cover)"
Sade - "When Am I Going To Make A Living (Poolside Edit)" (2012)
Cassiano - "Onda (Poolside & Fatnotronic Edit)"
Little Dragon - "Cat Rider (Poolside Remix)"
Fool's Gold - "I'm In Love (Poolside Remix)"
The Pool - "Jamaica Running (Poolside Edit) "
Zoé - "Andrómeda (Poolside Remix)" (2015)
James Curd - "Alien (Poolside Mix)" (2015)
Evinha - "Esperar Pra Ver (Poolside & Fatnotronic Edit)" (2016)
Bohannon - "Save Their Souls (Poolside Edit)" (2016)
Delegation - "Oh Honey (Poolside Edit)" (2016)
Le Pamplemousse - "Gimmie What You Got (Poolside Edit)" (2016)
The Rascals - "Groovin on a Sunday Afternoon (Poolside Edit)" (2016)
Just Kiddin - "Fall For You (Poolside Mix)" (2016)