5.6

/

10

1

Votes

Alchetron

Rate This





USA




26




1 March 2003






Dave Thomas




2




1 February 2000




Dave Thomas






Dave Thomas Dave Marshall




Billy West Dee Bradley Baker Leslie Carrara Jeff Bennett John Cygan Fred Tatasciore Maurice LaMarche




Billy West, Dee Bradley Baker, Maurice LaMarche, Leslie Carrara‑Rudolph
Poochini's Yard (a.k.a. Poochini) is an animated children's television series which originally aired globally in 2000, but was not shown in the United States for the first time until September 1, 2002. The series follows the life of a dog named Poochini who runs away from home after his rich owner dies, gets captured by the dog pound and is adopted by an average American family.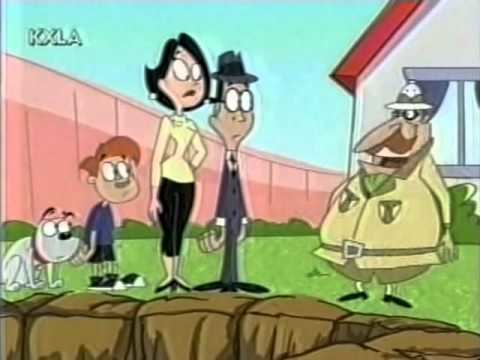 Though it was created and co-produced by San Francisco-based entertainment company WildBrain, Poochini was not shown in the United States for over two years after its production. The Christmas Tree and Coffee Dog are available (though hard to track down) on video and DVD. Co-produced, and internationally distributed, by Munich-based media group EM.TV, Poochini was based on the award-winning short A Dog Cartoon (1999).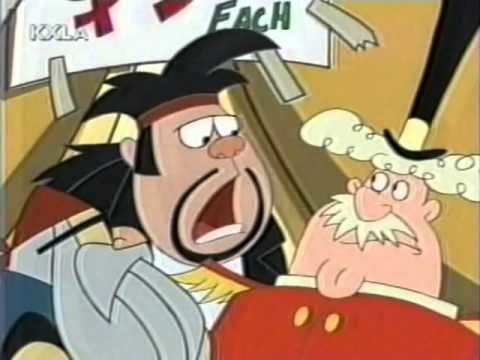 The series had just 26 episodes with the last one airing in the United States on March 1, 2003.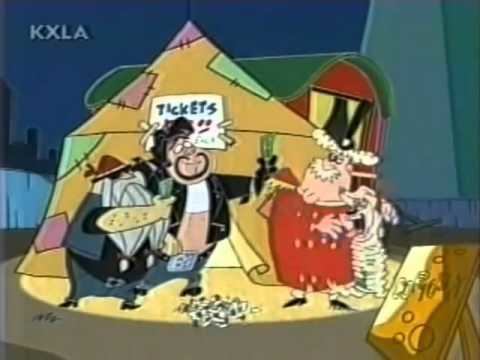 It was directed by Dave Marshall and Dave Thomas.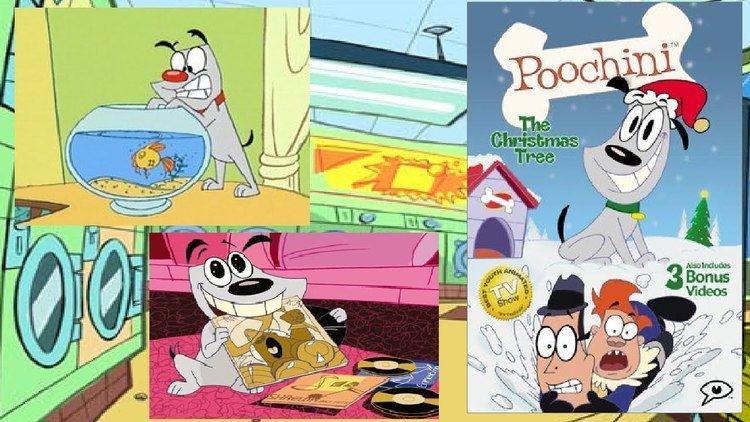 Billy West - Poochini, Walter White, Mr. Garvey, Lockjaw
Dee Bradley Baker - Billy White, Bunk, Knucklehead, Snubnose
Maurice LaMarche - Dirt
Leslie Carrara - Wendy White
Season 1
1. Coffee Dog/ Amnesiac Dog/ Leaf Me Alone
2. Checkers Dog/ Dog Pile/ The Skunk
3. Barking Orders/ Fallout Shelter/ Leash Law
4. Piranha/ League of Dogs/ Hosed
5. The Tail/ Albino Alligator/ Dog Show
6. Foamer/ The Dog House of Tomorrow/ Puppy Love
7. Heatwave/ Love Cats/ Tar Dog
8. Diva Dog/ Poolside Poochini/ Newsboy Rampage
9. Recyclers/ Chili Dog/ You Dirty Rat
10. Dogsitter/ The Servant/ Phobic Family
11. Butterfly Season/ Paranoid Dog/ Robot Dog
12. Night of Terror/ Queen Bee/ Remote Control
13. Squeeky Fromage/ Puppy Obey/ Christmas Tree
Season 2
14. Abandoned/ The Gopher/ The Cone
15. Peanut Butter/ The Visitor/ The Flea Collar
16. Extreme Poochini Wrestling/ The Guru/ Psychic Dog
17. Boning Up/ Night Crawlers/ Flying Dog
18. Dog Wanted/ Pleasant Puppy Dreams/ Stray Dog
19. Nurture Dog/ Whitesylvania Forever/ Born Again Dog
20. Mad Dog on Duty/ The Baldness/ Doggie Day Afternoon
21. Garden Guardian/ Hurricane Poochini/ Yard Sale of the Century
22. Massive Hounds/ Pet Smells/ Bedtime
23. Freak Week/ Meat Madness/ Vomitron
24. A Hound in One/ Poochersize/ Super Hearing Dog
25. Bone Sweet Bone/ Three Bad Dogs/ Pyro Pooch
26. Carry On/ Dognapped/ Hi Class Hi Jinx - Series Finale
Poochini's Yard Wikipedia