Jackie reprises his role as Chan Ka-kui (also known in some versions as Jackie) yet again as a Hong Kong cop who works with Interpol to track down and arrest an illegal weapons dealer. Later Ka-Kui realizes that things are not as simple as they appear and soon finds himself a pawn of an organization posing as Russian intelligence.
The movie was shot partially in Brisbane in Queensland, Australia, where the last half of the movie is based. Chinatown, Brisbane in Fortitude Valley and Underwater World on the Sunshine Coast were used. The movie was shot in the months between August and November 1995.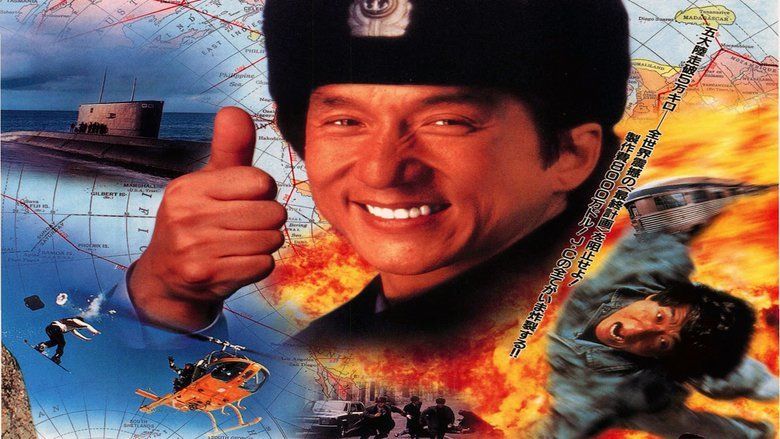 Whilst working for the CIA, Chan Ka-kui (Jackie Chan) is assigned to follow leads of a nuclear smuggling case. He follows a woman named Natasha to Ukraine, when he realizes that she had been hiding vital information, Ka-kui calls for backup and she is later arrested. However, Natasha's partner is an unknown man, who turns out to be Jackson Tsui (Jackson Lou), a Chinese American nuclear scientist with CIA links, suspected of stealing a nuclear warhead. Ka-kui follows Tsui to a restricted area, and after a trap set by Tsui, the CIA agents together with Ukrainian authorities engage in battle. Ka-kui finds a briefcase which contained evidence from Tsui, but as he is chased by unknown forces, Ka-kui loses the briefcase as he falls into frozen waters.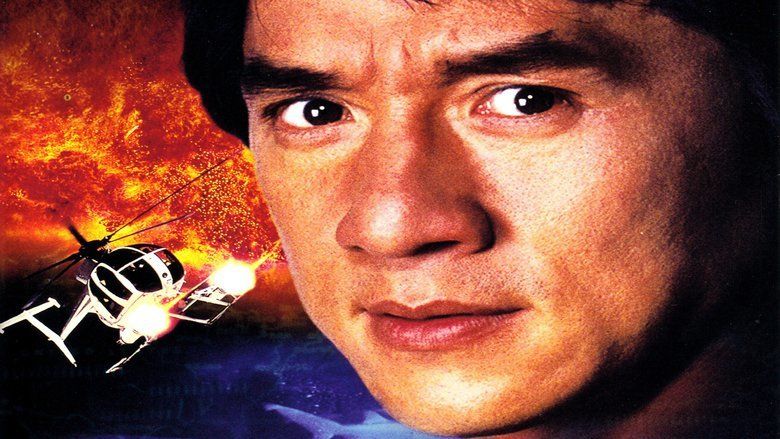 When he recovers in Russia, he meets Colonel Gregor Yegorov (Yuriy Petrov) who explains the situation. Ka-kui goes with the FSB and is taken to Moscow where he discovers he has been assigned to work with Gregor to solve a similar case involving nuclear weapons being smuggled out of Ukraine. His task is to track Tsui, who disappeared after their last encounter. He is taken by a Russian submarine to Brisbane, Australia, where Tsui's younger sister Annie (Wu Chen-chun) works at an aquarium doing shark shows. Uncle 7 (Terry Woo), the Tsuis' father and the local Triad boss, is seriously ill and Ka-kui suspects the criminal will show up soon. Unknown to Ka-kui, Tsui is hiding at the hospital and has given a nuclear warhead (disguised as a small oxygen tank) to Annie, who hides it at the aquarium.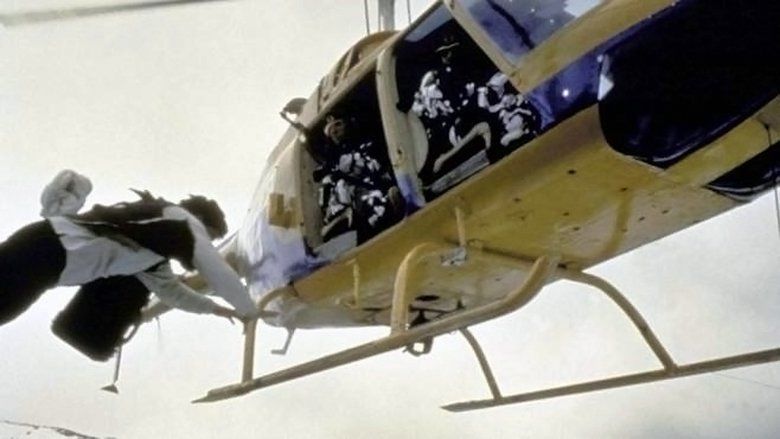 While following Annie, Ka-kui gets held up by Tsui, who claims to have a deal with Gregor. Ka-kui, after realizing he has been used by Gregor, decides to return home, but two men are sent to kill him, and he is framed for the murder of Uncle 7. He attempts to clear his name by going to see Annie at the memorial hall, but he is (unsurprisingly) unwelcome, having to fight bodyguards and Tsui has to eventually rescue him. Tsui explains that Gregor caught him on a CIA assignment three years before, and forced him to turn into a triple agent: a CIA agent ostensibly turned by the FSB, but in reality serving Gregor's private criminal schemes.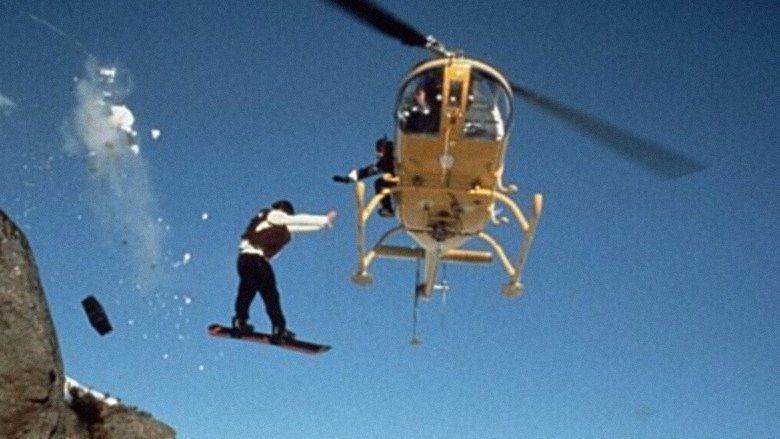 Annie, Ka-kui and Tsui decide to work together to find Gregor and bring him in. Uncle 7's elaborate Chinatown funeral becomes the scene for a complex shootout between the various parties. Annie and Ka-kui attempt to retrieve the stolen warhead from the shark pool (so that they can return it to the police), but Gregor and his men follow them, leading to a climactic confrontation underwater. During the fight, Gregor shoots the aquarium and shatters the glass which releases the killer shark. During the confusion, Gregor escapes with the warhead and kidnaps Annie to a getaway boat. Ka-kui then saves the tourists from the shark and pursues Gregor. While Gregor escapes in the getaway boat, Ka-kui finds and drive a Mitsubishi FTO display car onto the boat as Annie escape its landing. The car pins Gregor and allows Ka-kui to successfully retrieve the warhead and saves Annie.
Gregor and Tsui are apprehended by Australian police and turned over to Russian authorities. The case is solved, Ka-kui is thanked for his work by the FSB and returns to his work in Hong Kong.
Jackie Chan as Chan Ka-kui
Jackson Lou as Jackson Tsui
Wu Chen-chun as Annie Tsui
Bill Tung as "Uncle" Bill Wong
Yuriy Petrov as Col. Gregor Yegorov
Nonna Grishayeva as Natasha
Terry Woo as Uncle Seven
Ailen Sit as Allen
Nathan Jones as Russian Hit Man 5
First Strike was an enormous box office success in Hong Kong, grossing HK $57,518,795 during its theatrical run. It remains Jackie Chan's highest-grossing film in Hong Kong and the third highest grossing domestic film in Hong Kong film history.
The film was released on 10 January 1997 in 1,344 North American theatres, grossing US $5,778,933 ($4,299 per screen) in its opening weekend. Its total North American box office gross was US $15,318,863.
The version of the film released in North American cinemas by New Line was met with mixed critical response. It currently has a 52% approval rating on Rotten Tomatoes.
Mike LaSalle of the San Francisco Chronicle was among the most enthusiastic of the reviewers:
New Line Cinema re-edited the film, making the following changes: new opening credits sequence with Hong Kong scenery, removal of over 20 minutes of footage, new music, almost all the multi-lingual dialogue (English, Cantonese, Mandarin, and Russian) dubbed into English.
All Mei Ah Entertainment releases, the Japanese Warner Home Video DVD and the Towa laserdisc are the only versions to date that contain the film uncut and without the language dubbing. The Mei Ah releases feature English subtitles.
1997 Hong Kong Film Awards
Won: Best Action Choreography (Stanley Tong)
Nominated: Best Picture
Nominated: Best Actor (Jackie Chan)
Nominated: Best New Performer (Annie Wu)
Nominated: Best Film Editing (Peter Cheung, Yau Chi-wai)
1996 Golden Horse Film Festival
Won: Best Action Direction (Stanley Tong)
1997 MTV Movie Awards
Nominated: Best Fight