Kingdom

Plantae




Class

Pinopsida




Family

Pinaceae




Scientific name

Pinus herrerae




Division

Pinophyta




Order

Pinales




Genus

Pinus




Rank

Species






Similar

Pinus praetermissa, Pinus pringlei, Pinus lawsonii, Pinus jaliscana, Pinus lumholtzii
Pinus herrerae, Herrera's pine, is a species of conifer in the Pinaceae family. It is found only in Mexico. It is a straight trunked tree, 30-35 m tall and 75-100 cm dbh (diameter at breast height).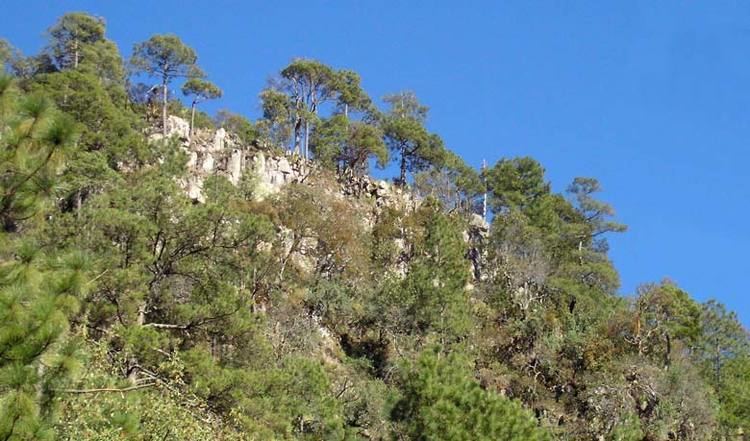 Bark: thick, reddish-brown or gray -brown. Twigs: In light gray with bases decurrent long cord. Needles: Green Color , in fascicles of 3, 10 to 20 cm in length; and 0.7 to 0.9 mm thin and lax wide. Cones: Solitary or in pairs 2-4x2-3.5 cm when open , dropping the year they mature. Scales: 50-80 , opening soon , apófisis slightly raised with small umbo and mucronate. Seeds: 2.5-4x2-3 mm with wing 5-8x35 mm. Habitat: On the fringe of the cloud forest and pine and pine-oak growing beside Pseudotsuga .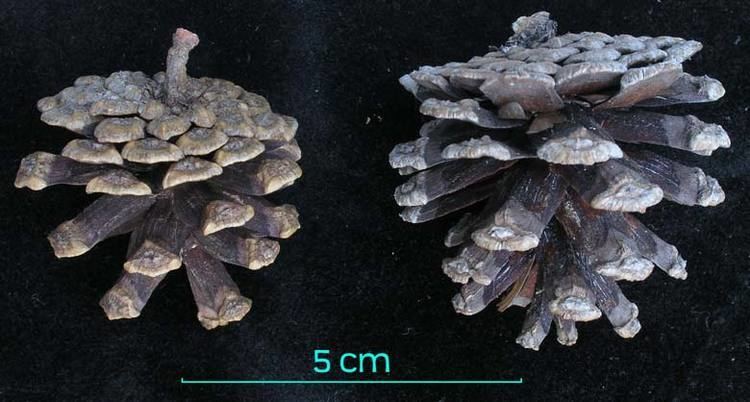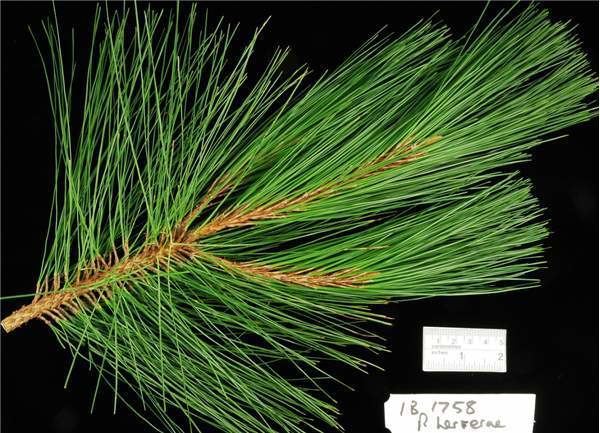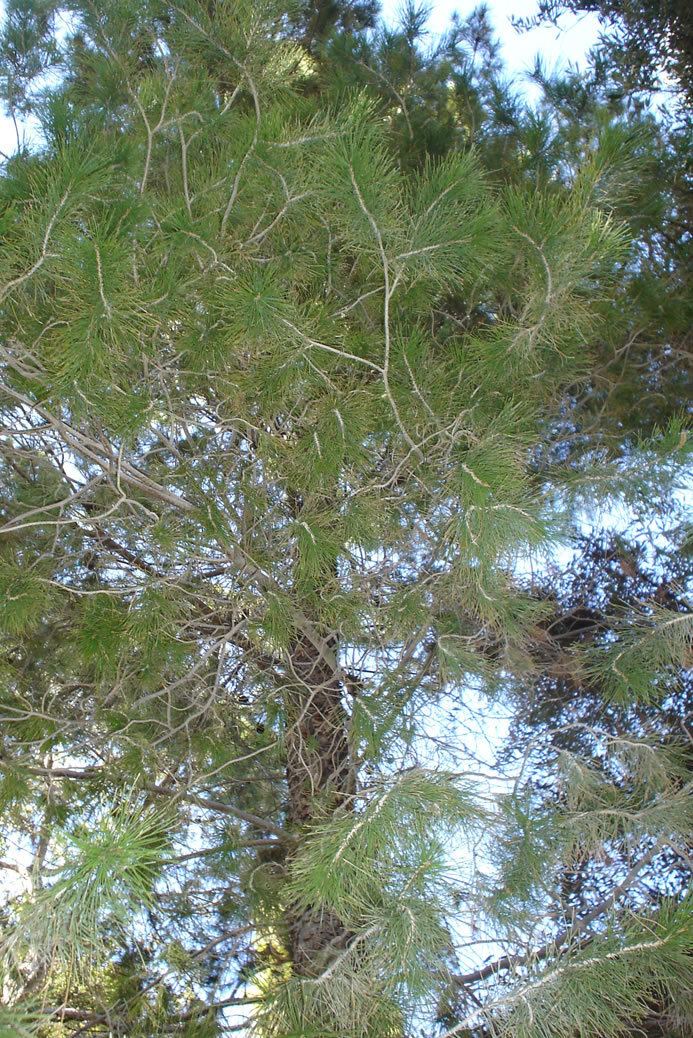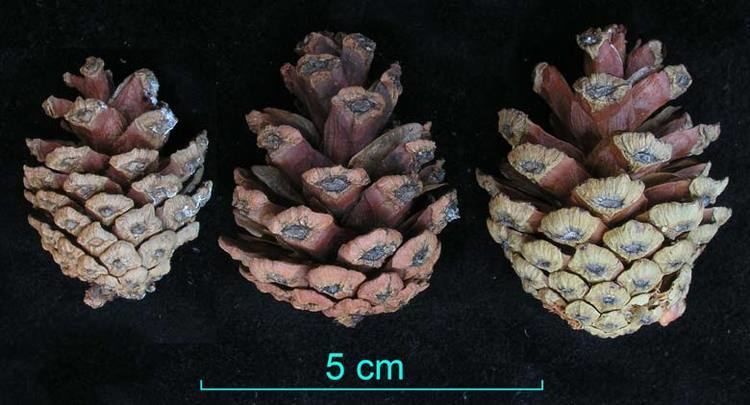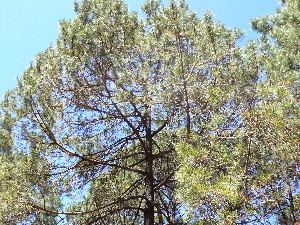 References
Pinus herrerae Wikipedia
(Text) CC BY-SA