Primary

π Centauri A




Magnitude

3.9




Apparent magnitude (V)

3.9




Companion

π Centauri B




Constellation

Centaurus


People also search for

Upsilon1 Centauri, HD 115310


Similar

Rho Centauri, Sigma Centauri, Tau Centauri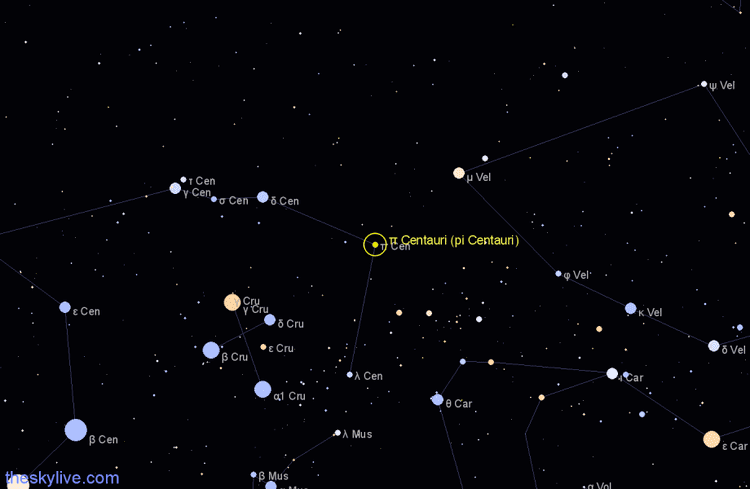 Pi Centauri (π Cen, π Centauri) is a binary star in the constellation Centaurus. It is approximately 360 light years from Earth.
Both components are blue-white B-type main sequence dwarfs. The primary π Centauri A, has an apparent magnitude of +4.3, while the apparent magnitude of its companion, π Centauri B, is +5.0. The two stars Orbit around their common centre of Mass once every 39 years. The semi-major axis of the companion is 0.23 arcseconds on the sky.
References
Pi Centauri Wikipedia
(Text) CC BY-SA