Kingdom

Animalia




Class

Insecta




Family

Gracillariidae




Scientific name

Phyllonorycter coryli




Phylum

Arthropoda




Order

Lepidoptera




Genus

Phyllonorycter




Rank

Species






Similar

Phyllonorycter nicellii, Phyllonorycter oxyacanthae, Parornix devoniella, Phyllonorycter maestingella, Phyllonorycter ulmifoliella
The nut leaf blister moth (Phyllonorycter coryli) is a moth of the Gracillariidae family. It is found most of Europe, except the Balkan Peninsula.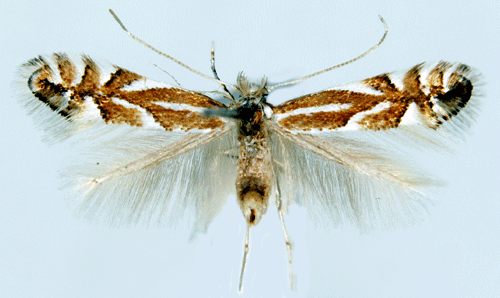 The wingspan is 7–9 mm.
The larvae feed on Corylus avellana, Corylus colurna, Corylus maxima and Ostrya carpinifolia. They mine the leaves of their host plant. They create an upper-surface silvery tentiform mine. At first, the mine remains quite flat, and has the appearance of a blotch mine. At the end, the leaf is strongly contracted. There may be several mines in a single leaf. The pupa is made in a cocoon in a corner of the mine. The frass is deposited in the opposite corner.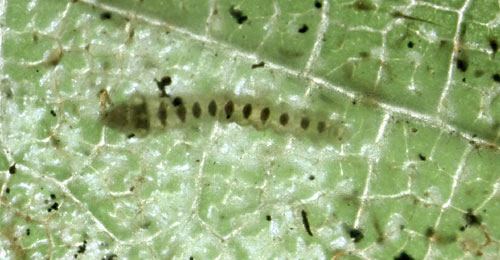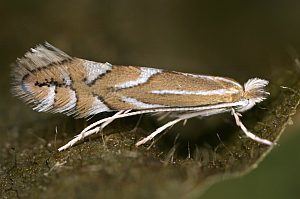 References
Phyllonorycter coryli Wikipedia
(Text) CC BY-SA