Peter Charles Paire O'Neill, CMG (born 13 February 1965) is the Prime Minister of Papua New Guinea. He is the leader of the People's National Congress and represents the constituency of Ialibu-Pangia. He was sworn in on 4 August 2012 as the 7th Prime Minister of Papua New Guinea.
Contents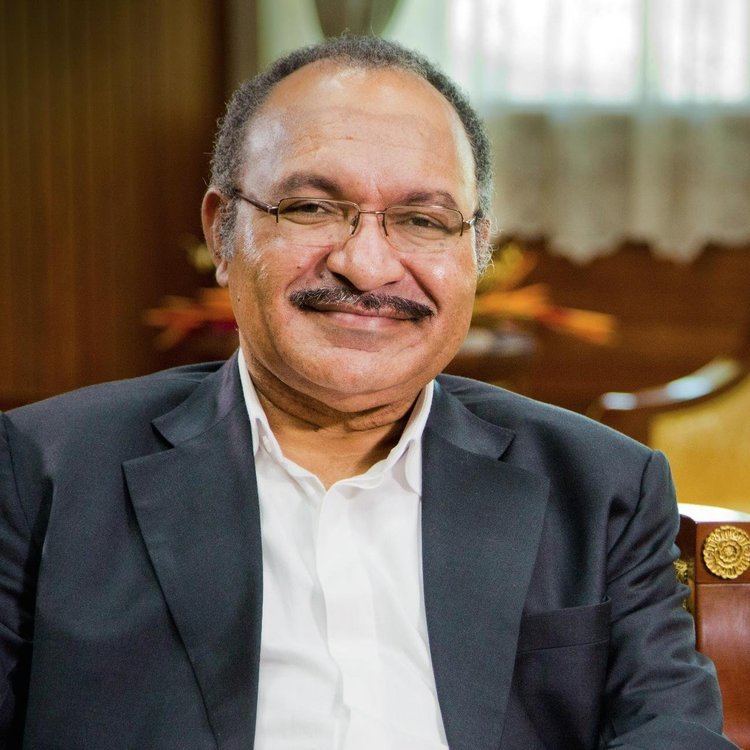 Personal life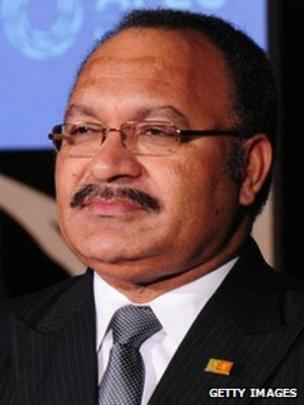 O'Neill's father, Brian O'Neill, was an Australian-born magistrate of partial Irish descent. His mother, Awambo Yari, a Papua New Guinean, came from the Southern Highlands. His father moved to Papua New Guinea in 1949 as an Australian government field officer, known in Tok Pisin as a kiap, later serving as a magistrate in Goroka until his death in 1982.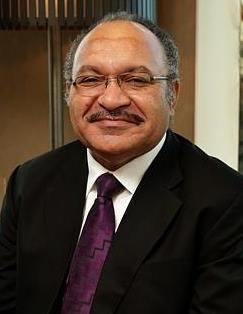 O'Neill was educated at the Pangia Primary School, Ialibu High School and Goroka High School. After leaving school he was educated at the University of Papua New Guinea, graduating with a Bachelor of Accountancy and Commerce in 1986.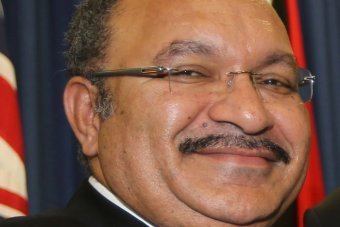 O'Neill was a businessman before entering politics. As of 2011 he lives in Port Moresby with his wife, Lynda Babao, and has five children: two daughters (Loris and Joanne O'Neill) and three sons (Travis, Brian and Patrick O'Neill). Both Brian and Patrick O'Neill are resident in Papua New Guinea, whereas Travis is attending boarding school in Australia. Loris and Joanne are both attending university in Queensland, Australia.
Politics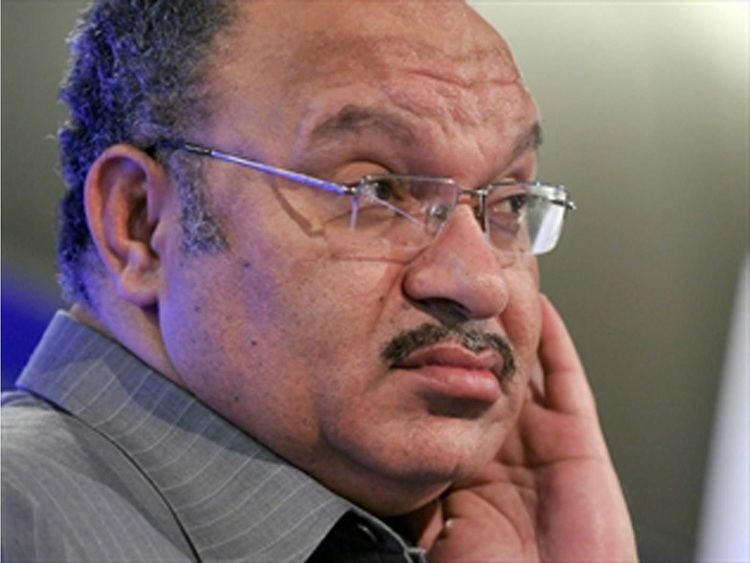 O'Neill was elected to the National Parliament of Papua New Guinea in 2002 and became a minister in the same year.
He became the leader of Papua New Guinea's opposition in 2004. He joined the government of Prime Minister Michael Somare in 2007, serving as treasurer.
During Somare's absence due to illness he served as works minister under acting prime minister Sam Abal. In August 2011 he joined with opposition MPs to topple Abal. O'Neill was elected as the acting Prime Minister in a parliamentary vote on 2 August 2011 and was sworn in later in the day by the Governor-General.
One of his first measures as Prime Minister in August, alongside his Public Enterprises Minister Sir Mekere Morauta, was to dismiss Glen Blake, the managing director of the Independence Public Business Corporation, a state-owned enterprise. The government accused Blake of "misconduct in office", namely an illegal and ill-advised use of funds. Morauta said the IPBC had been operating under a "thick veil of secrecy", and that the O'Neill government wanted to "restore open honest governance to the operations of IPBC".
Also in August, the O'Neill administration announced the a new public holiday, Repentance Day, 26 August. The announcement was made eleven days before that date. The public holiday was established at the request of a "group of churches", which had approached Abal with the idea shortly before he lost office.
O'Neill's appointment as Prime Minister was brought into doubt after a finding of the Supreme Court of Papua New Guinea on 12 December 2011 that the removal of Michael Somare from office in August 2011 was unlawful, triggering the 2011–12 Papua New Guinean constitutional crisis. Attempts by O'Neill to attend at the Governor-General's residence, for the purposes of having his role as the legitimate Prime Minister confirmed, were met with a block by armed police officers. Parliamentary Speaker Jeffrey Nape is reported to have stated that Somare is an "ordinary person" and not a member of parliament, a situation which would make O'Neill the legitimate Prime Minister.
In February 2012, O'Neill dismissed coalition partner Don Polye as Finance Minister.
During a two-day visit starting March 24, 2013, O'Neill received Thai Prime Minister Yingluck Shinawatra, the first Thai premier to visit Papua New Guinea, and agreed to organize deals for the Thai private sector in Papua New Guinea's lucrative natural gas sector.
In June 2014, when a corruption watchdog alleged that O'Neill expropriated $31 million of public funds, he shut down that watchdog and sacked the police chief of operations and several deputy police commissioners. The scandal is said to be linked to the Paraka Scam.
References
Peter O'Neill Wikipedia
(Text) CC BY-SA