The Peach Drop is the name of the annual celebration on New Year's Eve held at historic Underground Atlanta in Atlanta, Georgia. The entire event is similar in style to the event in Manhattan, New York City, including the Times Square Ball Drop, but the peach is a replica of a ball.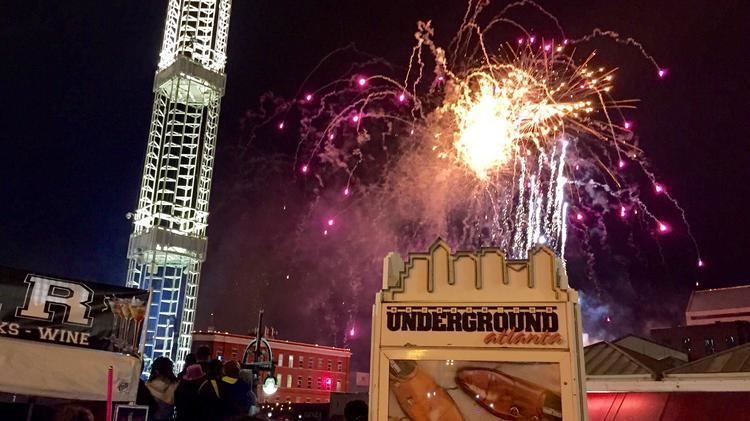 Media coverage of the celebration live from Underground was on America One network. A separate HDTV broadcast on WSB-TV 2.1 briefly aired the Peach Drop in split screen with the Times Square Ball Drop during Dick Clark's New Year's Rockin' Eve, with the same done on WXIA-TV 11.1 with New Year's Eve with Carson Daly.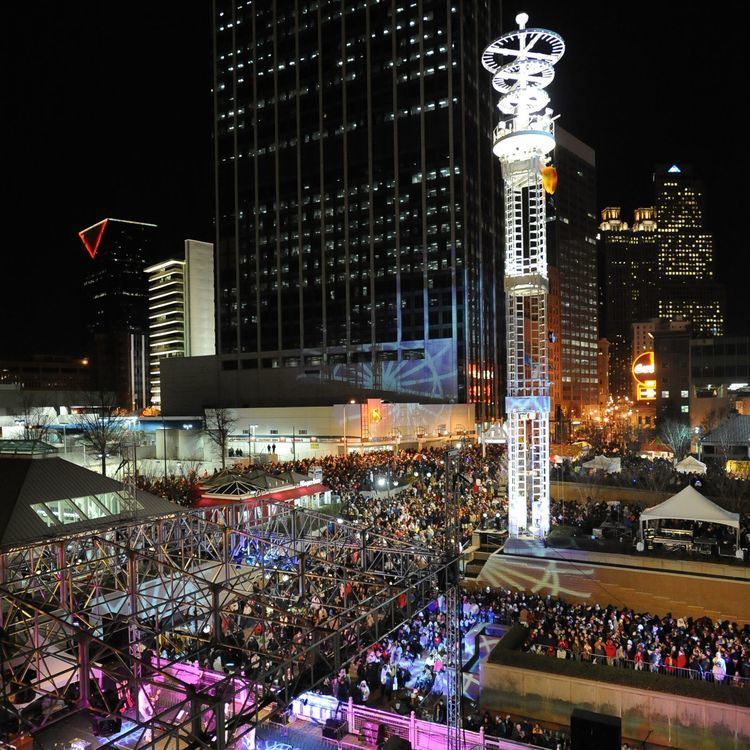 The peach weighs 800 pounds and is 8 feet tall, 8 feet wide. Each year, the peach undergoes a makeover before it is ready to present. During the hours before its triumphant drop, it is raised to its place at the top of a lighted tower above Underground Atlanta. Then, during the celebration, it is lowered at 11:59 p.m. EST. It takes 58 seconds for the peach to descend the 138 foot tower of lights and arrive at the foot of the tower, precisely at the moment the new year arrives.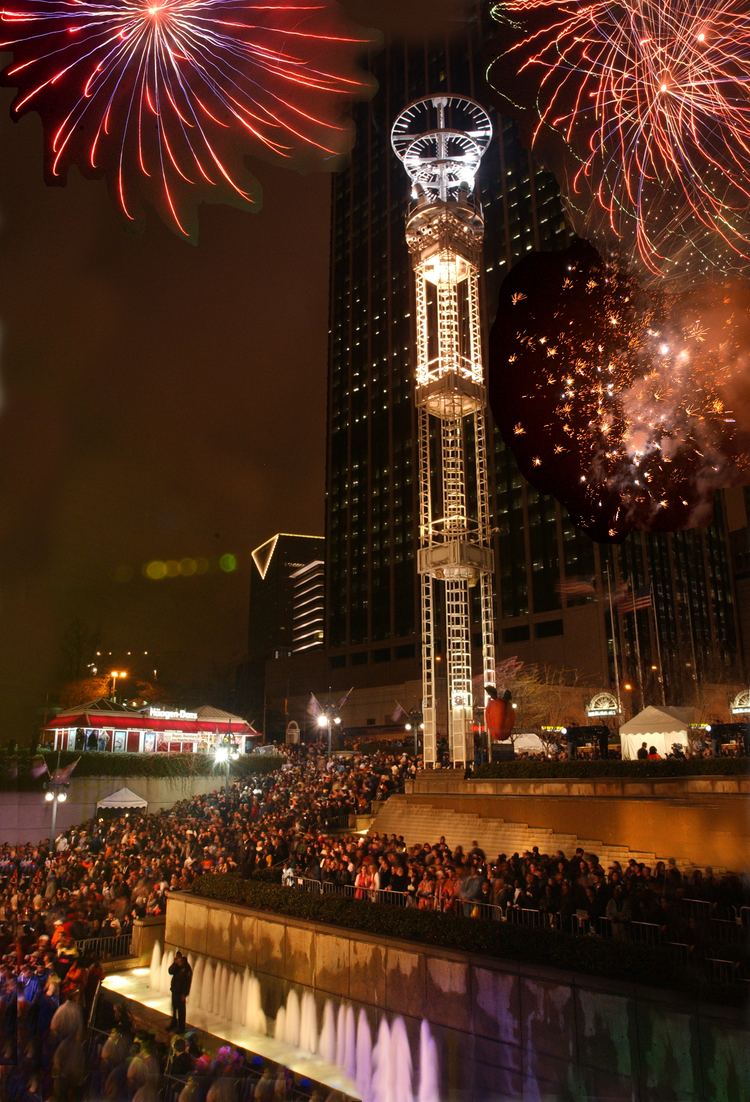 The arrival of the peach has been a favorite part of the midnight transition ever since it was first introduced in 1989.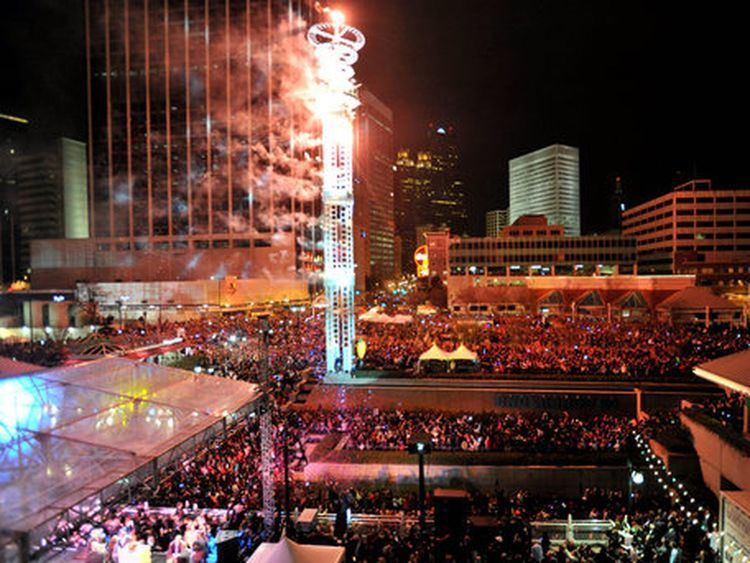 Attendance is free. Family-oriented events are made available all day long and the celebration lasts all night long. A crowd of between 100,000 - 170,000 people came from all over the world to attend the all day and night festival at Underground Atlanta's Peach Drop held on December 31, 2009; between 100,000 - 150,000 attended on December 31, 2010.
The line-up of musical talent participating in the 22nd Annual Peach Drop New Year's Eve Celebration included headliner Tito Jackson, with his mother Katherine and "a host of Jackson family members in attendance for this". Atlanta Mayor Kasim Reed joined Jackson on stage to count down the moments until the peach and the new year arrived together. For its 25th edition to ring in 2014, the peach was now an M&M's peanut to honor the "Year of the Peanut". Janelle Monáe is a headliner and the celebration was hosted by David Koechner.
Because of the city's decision to sell Underground Atlanta to a private developer, the 2017 Peach Drop is expected to be the last in its current location.