Presented by

Tony JamesVivian Bayubay McLaughlin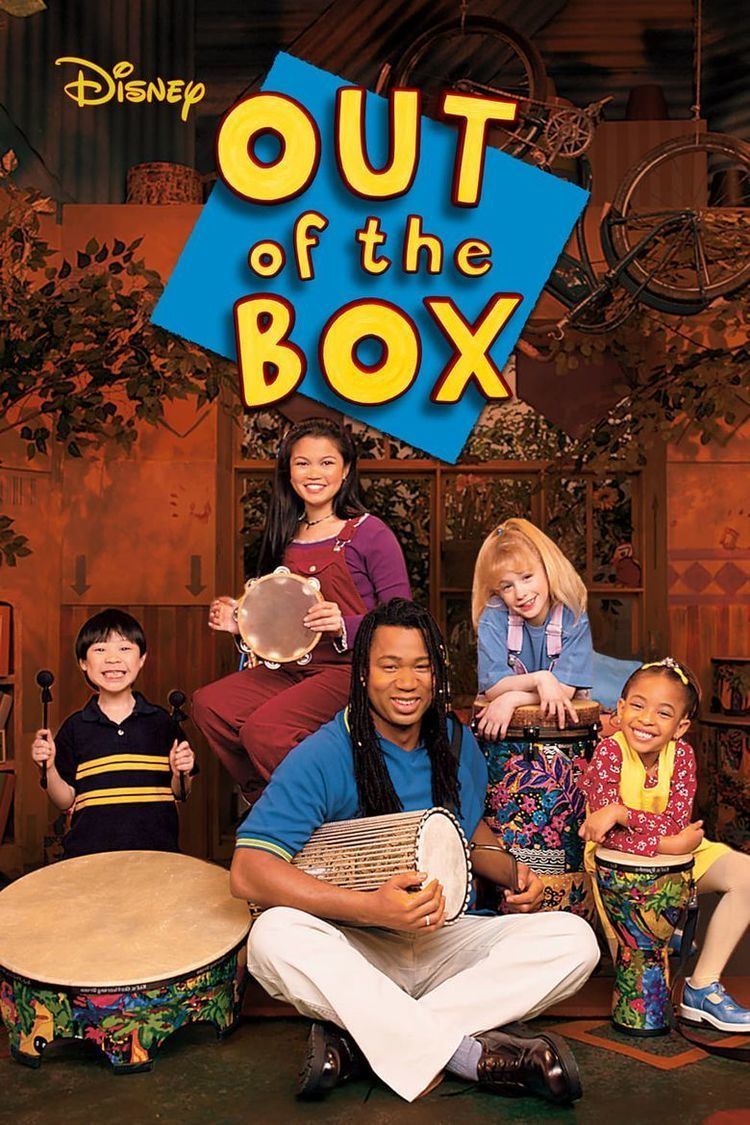 Out of the Box is an American children's television series which premiered on Playhouse Disney on October 10, 1998 and ended its run on September 27, 2004 with reruns until June 2005. The series takes place in "The Box", a playhouse made entirely of cardboard boxes, where two hosts, Tony James and Vivian Bayubay McLaughlin, make crafts, sing songs, and act out plays.
Contents
Two special episodes were released on VHS by Walt Disney Home Video, Out of the Box: Trick or Treat, and Out of the Box: Happy Holidays. Trick or Treat is also available on the DVD entitled Rolie Polie Olie: A Spookie Ookie Halloween.
The series was created and executive produced by Douglas Love and was based on his series of books from HarperCollins. Three seasons were filmed at Kaufman Astoria Studios in New York City. The series earned three Parents' Choice Awards for excellence in television and an Emmy nomination.
Overview
Every day, a small group of neighborhood children come and play in "The Box", an imaginary clubhouse made entirely out of painted cardboard boxes. Tony James and Vivian Bayubay McLaughlin play games, do crafts, sing songs, and act out stories in the box. The singing is usually in the beginning of the episode, while the crafts are in the middle, and the stories are at the ending. The show ends with either Tony or Vivian walking the kids home, then coming back to sing the Goodbye Song. The song is either sung a cappella or with Tony's guitar and/or a pumpkin.
Episode list
The series comprises 82 episodes in total. One production number in Season 1 was skipped, as the 24-episode season starts with 101 and ends with 125.
Unless otherwise stated, the source of production codes and airdates is the United States Copyright Office.
References
Out of the Box (TV series) Wikipedia
(Text) CC BY-SA