Ocean Beach is a locally popular beach in Hastings District, Hawke's Bay, New Zealand.
Contents
The Beach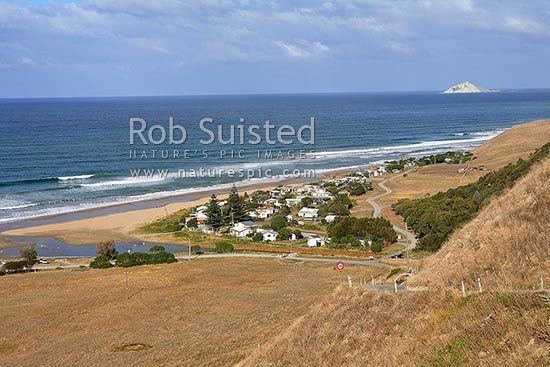 Many residents of Hawke's Bay, especially those in the Hastings District, enjoy Ocean Beach as a seaside recreational beach; the strip of coast does not have its own shops, which deters some and sends them to Waimarama, another beach a few kilometers down the coast. Ocean Beach has a strong rip current and usually has large strong waves and is therefore popular with surfers. Ocean Beach is a lovely long golden sand beach.
Geography
Ocean Beach is located at 39°S 177°E on the East Coast of New Zealand, and is sandy on the oceanfront and grassy for farmland behind the sand, this area is very flat and is known as the Haupouri Flats. The land almost immediately behind the beach is extremely hilly and the one-way road going down them is very steep. Ocean Beach has an unnamed river made from runoff from the farmland that flows into the beach. The river comes through steep valleys and originates somewhere in forestland near Cape Kidnappers, this river is quite slow moving and builds up much water from its journey. This river ends up in the sands on ocean beach and creates unusual water features that vary often; these can vary from a river going straight into the ocean, a delta, a lake, a lagoon, and sometimes beachgoers create canals form these lakes and rivers to the ocean. The beach is extremely popular and has patrols running all through summer.
Residents
Ocean Beach is a very small community and only has a few roads:
The road from Havelock North to Ocean Beach
Some roads branching from it leading to a few houses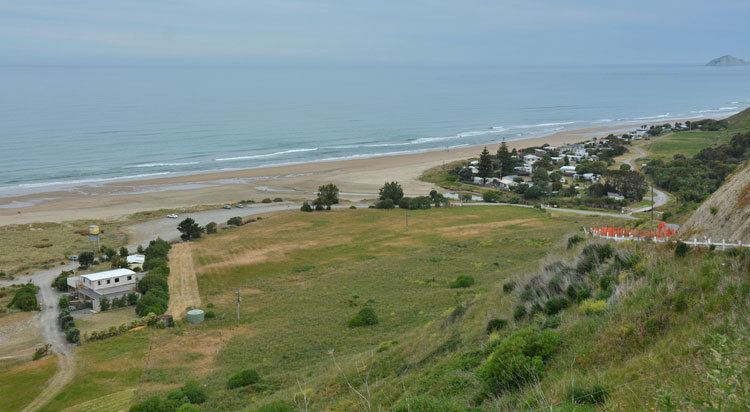 The population is low and is mainly of Māori ethnicity. Ocean Beach is also known to local Māori as Waipuka.
Recent controversy
On Monday, 13 March 2006, TV ONE news insight programme 'Close Up' leaked secret documents between Hastings District Mayor Lawrence Yule and a syndicate of developers that approved of the building of over 500 houses to be built and new roading to be built in Ocean Beach. The area mainly owned by Māori was to become a town and residents were outraged. Currently, a battle between Hastings Authorities and Residents over the new constructions. Many developments have been proposed on the area dating back to 1995 which many have been rejected by locals.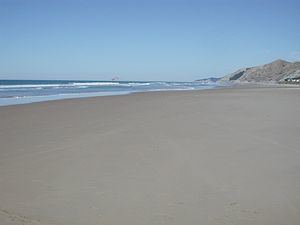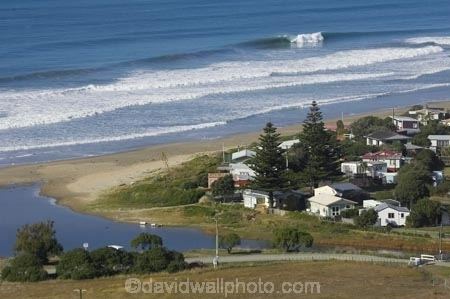 References
Ocean Beach, Hawke's Bay Wikipedia
(Text) CC BY-SA