Nick Parker, an English journalist, is the chief foreign correspondent of London-based The Sun newspaper. He has covered major breaking news stories across the world as well as domestic stories for The Sun since 1988.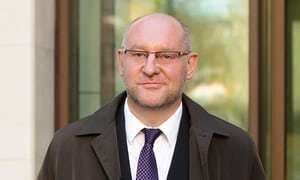 These include the Piper Alpha disaster, the Lockerbie bombing, both Gulf Wars, the Balkans conflict, the Dunblane massacre, the Kosovo crisis, the return of Great Train Robber Ronald Biggs, 9/11, the Afghan war, the Beslan massacre, the Boxing Day tsunami, Hurricane Katrina, the Darfur crisis, the Congo conflict, the Israel v Hezbollah war in Lebanon, the Mumbai Massacre, the Haiti earthquake, the invasion of Gaza, the Sousse beach massacre and the Paris terror attacks.
In addition Parker has worked on major sporting events including the London and Beijing Olympics and football World Cups and European Championships.
On February 11, 2012, Parker was arrested by detectives investigating payments to public officials as part of the Metropolitan Police's Operation Elveden. He was subsequently charged with three counts of aiding and abetting misconduct in public office relating to payments made to a police officer and prison officer. He was also charged as part of the Metropolitan Police's Operation Tuleta with receiving a mobile phone belonging to Labour MP Siobhain McDonagh.
After a three-week trial on December 9, 2014, Parker – who argued all his actions were in keeping with Press Complaints Commission Code of Conduct and in the public interest – was found not guilty of all three aiding and abetting misconduct charges but convicted of receiving the mobile phone and sentenced to three months' imprisonment, suspended for 12 months.