Picture format

576i (SDTV 16:9)


Language

English




Country

Australia




Founded

1998







Launched

1 April 1998 (block)14 March 2004 (channel)


Owned by

Foxtel Networks (35%)MTV Networks Australia (65%)


Audience share

0.2% (November '05, web=[1])




TV shows

Didi and B, Hi‑5 House, Cooking for Kids with Luis, Gardening for Kids with Madi, The Kingdom of Paramithi
Nick jr australia next bumpers and idents 2009 vhs
Nick Jr. is a 24-hour children's channel in Australia designed for pre-schoolers. Nick Jr. was a morning programming block on Nickelodeon until 2004, when Foxtel launched it as a full 24-hour kids channel. The channel is run by Foxtel Networks, under license from Viacom, and is also available on Optus Television and FetchTV.
Contents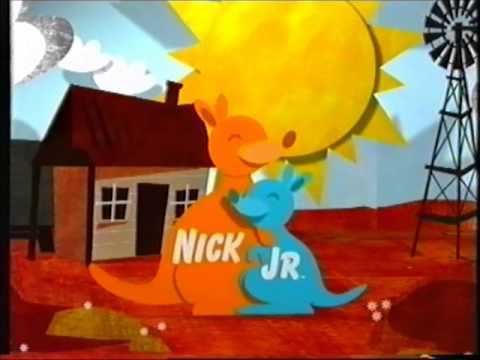 Nick jr australia anthem 2012
History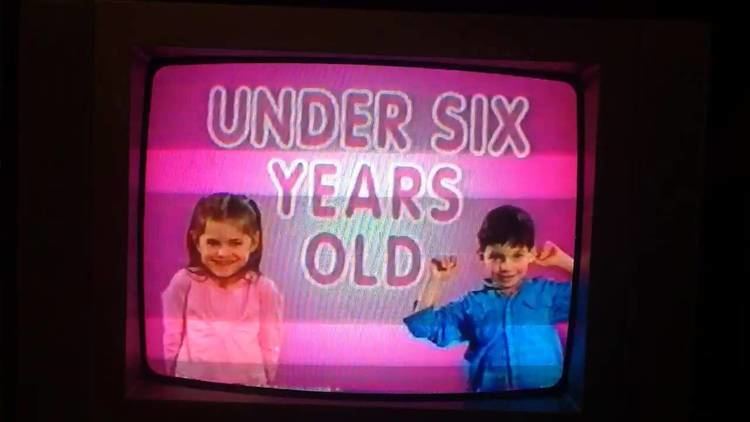 Before Nick Jr. officially launched as a 24-hour TV channel, it was part of Nickelodeon's morning line-up which included such shows as Blue's Clues , Bob the Builder and Dora the Explorer.
On 21 January 2004, Foxtel announced a brand new digital service along with new channel line-ups which included Nick Jr. and on 14 March 2004, Nick Jr. officially launched to be the first 24-hour Australian kids channel to play shows suited for pre-schoolers.
For a few months after Nick Jr. became a full channel, it kept a 2-hour time slot on Nickelodeon in the mornings from 8:00am until 10:00am, but the time allocated to the block was far shorter than it was before it became a full channel.
The channel used the new Nick Jr. logo from Friday 26 March 2010. From 2004 until 2010, the channel used a localised logo with two Kangaroos with the tradition of 'Nick' (representing the adult) and 'Jr.' (as the child).
On 3 December 2013, Nick Jr. became available on Foxtel's streaming service Foxtel Go.
On 1 January 2014, Nick Jr. launched on Australian IPTV provider FetchTV.
The channel aired for a time as a 2-hour block in the afternoons on Sky Television in New Zealand, until this ceased in 2013.
Current programming
This is a list of programming that currently airs on the channel as of May 30, 2016
ALVINNN!!! and the Chipmunks (2015–present)
The Backyardigans (2004–present)
Bali (2015–present)
Ben & Holly's Little Kingdom (2009–present)
Big Block SingSong (2015–present)
BigMouth (2016–present)
Blaze and the Monster Machines (2015–present)
Blue's Clues (2004-present)
Bubble Guppies (2013–present)
Curious George (2009–present)
Didi and B. (2012–present)
Digby Dragon (2017–present)
Dino Dan (2013–present)
Doozers (2014–present)
Dora and Friends: Into the City! (2014–present)
Dora the Explorer (2004–present)
The Fresh Beat Band (2010–present)
Fresh Beat Band of Spies (1 February 2016–present)
Go, Diego, Go! (2006–present)
Harry and His Bucket Full of Dinosaurs (2004–14; 2016–present)
Hey Duggee (2016–present)
Hi-5 House (2013–present)
Julius Jr. (2014–present)
Little Charmers (2015–present)
Max & Ruby (2004–present)
Miffy's Adventures Big and Small (2016–present)
Nella the Princess Knight (2017–present)
PAW Patrol (2014–present)
Peppa Pig (2004–present)
Play Along with Sam (2013–present)
Roary the Racing Car (2008–present)
Rusty Rivets (2017–present)
Shaun the Sheep (2009–present)
Shimmer and Shine (2015–present)
Team Umizoomi (2011–present)
Trucktown (2015–present)
Wanda and the Alien (2015–present)
Wallykazam! (2014–present)
Yo Gabba Gabba! (2008–present)
Zack & Quack (2014–present)
Former programming
Bob the Builder (2004–06)
Boohbah
Cooking for Kids with Luis
Gardening for Kids with Madi
Hi-5 (2004–12)
Henry's World
It's a Big Big World
Jay Jay the Jet Plane (2004–06)
Little Robots
Miffy and Friends
Oobi (2005–06)
Open Sesame
The Paz Show
Pecola (2004–12)
Percy's Tiger Tales (2012–16)
Pingu (2004–06)
Poppy Cat (2012–15)
The Save-Ums (2004–09)
Super Why! (2009–13)
Teletubbies (original series)
Thomas the Tank Engine and Friends (2004–05)
The Upside Down Show (2006–08)
Presenters
Face (April 1998 (block) and 14 March 2004 (channel) to 30 September 2005) (original look only)
Piper O' Possum (1 October 2005 to 25 March 2010)
Moose A. Moose and Zee D. Bird (26 March 2010 to 30 June 2012)
References
Nick Jr. (Australia) Wikipedia
(Text) CC BY-SA