Kingdom

Animalia




Infraclass

Neognathae




Higher classification

Neognathae




Phylum

Chordata




Scientific name

Neoaves




Rank

Superorder






Clade

Neoaves Sibley et al., 1988




Lower classifications

Passerine, Parrot, Shorebirds, Ciconiiformes, Pelecaniformes
Neoaves is a clade that consists of all modern birds (Neornithes or Aves) with the exception of Paleognathae (ratites and kin) and Galloanserae (ducks, chickens and kin). The early diversification of the various neoavian groups occurred very rapidly, and attempts to resolve their relationships with each other have resulted initially in much controversy.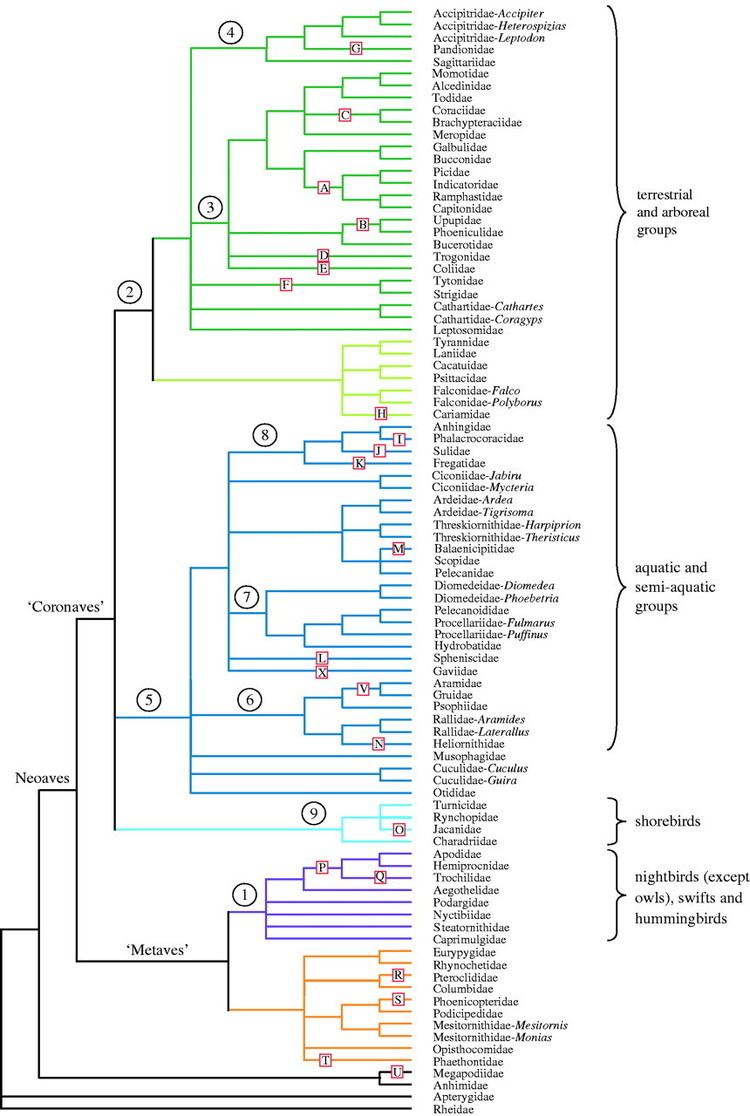 Phylogeny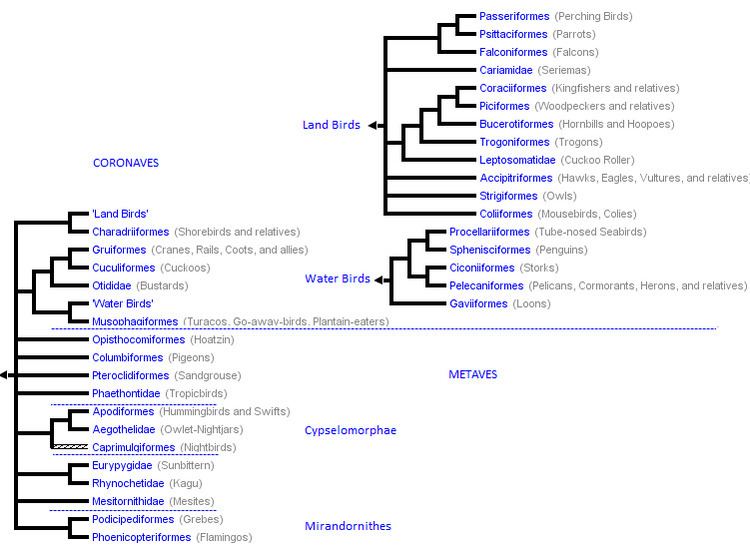 One hypothesis for the phylogeny of modern birds was presented by Jarvis et al. (2014). The following cladogram illustrates the proposed relationships, with some taxon names following Yury, T. et al. (2013).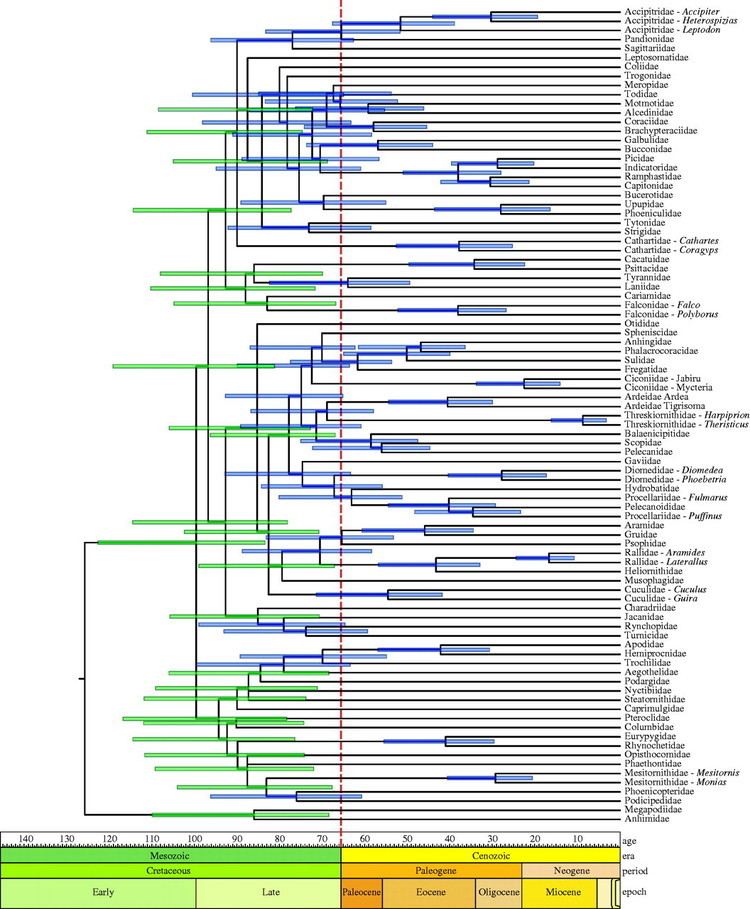 Another hypothesis for the phylogeny of modern birds is shown in the following cladogram, based on Prum et al. (2015).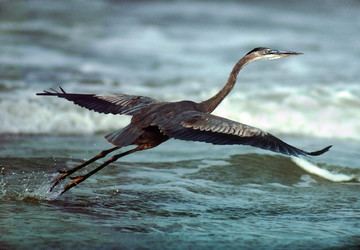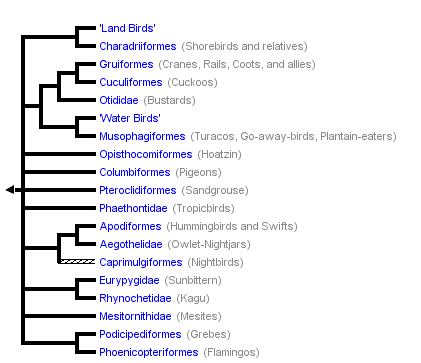 References
Neoaves Wikipedia
(Text) CC BY-SA