Nchimunya Mweetwa (born March 22, 1984) is a Zambian football Striker who is currently a free agent. He formerly played for Ndola United, Kitwe United and Zesco United in his home country before moving Finland.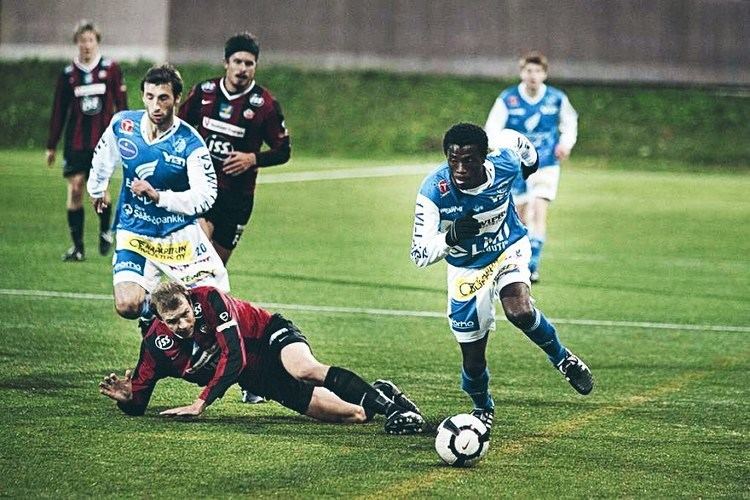 He made immediate impact at RoPS after scoring 17 goals at his first season. Mweetwa also scored at least 1 goal in twelve consecutive games during the 2007 season. He holds the record with Asko Mäkilä who has also scored at least 1 goal in twelve consecutive games during season. Skillful, athletic and versatile forward, Mweetwa can dictate the team's attacking play by holding the ball and distributing it to team members going forward.
During the 2008 Veikkausliiga season Mweetwa suffered a serious knee injury, requiring surgery, which practically ended his first Finnish top league season. He scored three goals and provided one assist in total of nine games. In the 2009 season he still struggled with his form, out of shape, scoring only one goal in 17 games.
In the 2010 Ykkönen season Mweetwa made dramatic come-back with total of 13 goals in 23 games, of which in 13 he was in the starting line-up. He was the top scorer for RoPS and according to local newspaper Lapin Kansa, he has received three offers from foreign clubs outside Finland.
Mweetwa and eight other RoPS players got sacked in the spring of 2011 due to match fixing scandal.