For the humanities professor of the same name, see Naresh Dadhich (humanities professor).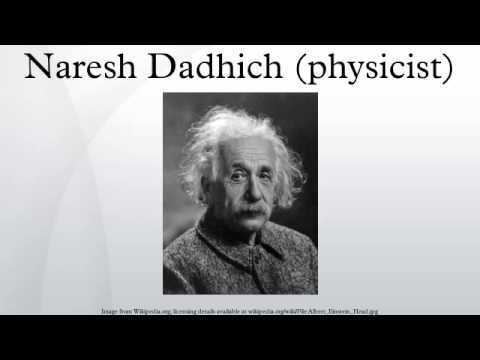 Naresh Dadhich (born September 1, 1944) is a theoretical physicist, formerly at Inter-University Center for Astronomy and Astrophysics (IUCAA). He was also the director of IUCAA until August 31, 2009. Presently he holds the M.A. Ansari Chair in Theoretical Physics at Centre for Theoretical Physics, Jamia Millia Islamia, Delhi.
He became the director of IUCAA in July 2003. He is currently a visiting faculty of the University of KwaZulu-Natal at Durban, South Africa and also works with gravity research groups in Portsmouth, UK and Bilbao, Spain.
Naresh Dadhich's specialties include classical and quantum gravity and relativistic astrophysics. Along with his colleagues he has published over 100 scientific papers. He has supervised several PhD students.