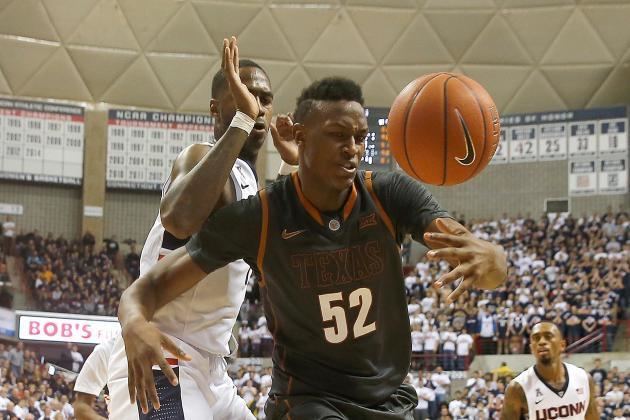 Turner was born in Bedford, Texas to parents David and Mary Turner, and started playing basketball as a six-year-old. He attended Central Junior High School, and as a 6-foot-2-inch freshman, he led his team to 27 wins.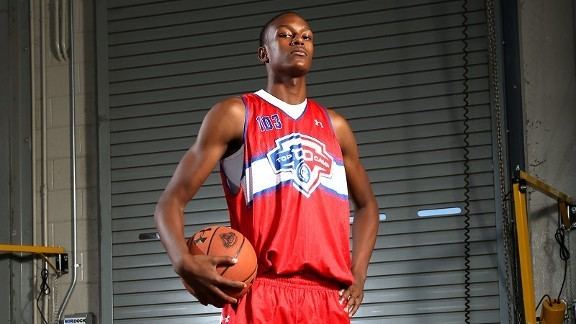 Throughout high school, Turner played AAU basketball for the Texas Select team during the springs and summers to further develop himself and gain recognition as a player, participating in well known tournaments and camps such as the LeBron camp, the Nike Big Man Skills Academy, the NBPA Top 100 camp, Adidas Nations, and the Elite 24 invitational.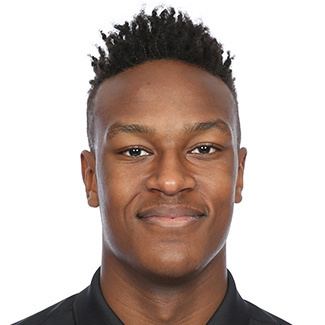 Between his sophomore and junior year, Turner, then 6'7", broke his ankle during the first spring game of AAU play, hurting his chances of recruitment, but soon recovered and gained some 30 pounds through two-a-day weight training regimen to improve his game.
In his junior year and after fully recovering, Turner was still relatively unknown and unrecruited, however he had a breakout season and averaged 15 points, 12 rebounds, and 8 blocks a game and leading Trinity to a 17–13 record and reaching the state playoffs for the first time in 10 years, and only the ninth time in school history dating back to the school's establishment in 1968. He also accumulated six triple-doubles.
During the 2013 AAU summer circuit, Turner maintained his high level of production, leading his Texas Select team to the title at the 2013 Jayhawk Invitational in front of coaches from most of the Big 12 schools.
Going into his senior year, Turner began garnering nationwide attention and becoming a highly sought after recruit for his athleticism, ball handling, shooting ability, and natural shot blocking ability for someone of his height. He solidified that by finishing out his high school career with 18.1 points, 12.2 rebounds, 3.5 assists and 6.8 blocks per game, leading the Trojans to a 24–7 record.
After finishing off his senior year, Turner was one of the last highly sought after recruits left that were uncommitted. He was rated a five-star prospect by many sites including Rivals.com and several more college basketball analysts as well as being considered the No. 2 center in the nation behind Jahlil Okafor. Originally going into his senior year in fall of 2013, Turner had already accumulated 60 various offers, but by his senior year, the list was narrowed down to Texas, Kansas, Duke, Arizona, Kentucky, Ohio State and Oklahoma State. On April 30, 2014, live on ESPNU's Recruiting Insider, Turner formally announced his commitment to play basketball for the University of Texas.
Turner took part in the 2014 McDonald's All-American Boys Game, in which he recorded seven points and seven rebounds. He also represented the United States in the 2014 FIBA Americas Under-18 Championship, helping the country win a gold medal.
As a freshman at Texas in 2014–15, Turner averaged 10.1 points, 6.5 rebounds and 2.6 blocks per game, earning 2015 Big 12 Freshman of the Year honors.
On March 30, 2015, Turner declared for the NBA draft, forgoing his final three years of college eligibility. In June 2015, Turner said, "The decision wasn't really that hard because I knew I would be picked pretty high, so I knew this was my opportunity to go."
On June 25, 2015, Turner was selected by the Indiana Pacers with the 11th overall pick in the 2015 NBA draft. On July 13, he signed his rookie scale contract with the Pacers after averaging 18.7 points per game during the 2015 NBA Summer League. He made his debut for the Pacers on October 29, recording 8 points and 4 rebounds in a loss to the Memphis Grizzlies. On November 16, he was ruled out for four to six weeks after undergoing surgery to repair a fracture in his left thumb. He returned to action on December 30 after missing 22 games. On January 22, 2016, he had a season-best game with 31 points and 8 rebounds in a loss to the Golden State Warriors. On February 1, he recorded his first career double-double with 14 points and 10 rebounds in a loss to the Cleveland Cavaliers. On February 19, he recorded 16 points and a career-high six blocks in a 101–98 win over the Oklahoma City Thunder. On March 3, he was named NBA Eastern Conference Rookie of the Month for February after ranking third among East first-year players in scoring (13.4 ppg), rebounding (6.6 rpg) and minutes (29.8 mpg) during the month. On March 24, he recorded 24 points and a career-high 16 rebounds in a 92–84 win over the New Orleans Pelicans. Turner helped the Pacers return to the playoffs in 2016, finishing as the seventh seed in the Eastern Conference with a 45–37 record.
On April 16, 2016, Turner appeared in his first career playoff game, recording 10 points, 5 rebounds and 5 blocks in a Game 1 victory over the second-seeded Toronto Raptors. Five days later, in Game 3 of the series, Turner recorded 17 points and 8 rebounds, but despite his great performance off the bench, the Pacers dropped their second game in a row, with the Raptors taking a 2–1 series lead. The Pacers went on to lose the series 4–3. At the season's end, he earned NBA All-Rookie Second Team honors.
In the Pacers' season opener on October 26, 2016, Turner scored 30 points, tied his career high with 16 rebounds, and blocked four shots in a 130–121 overtime win over the Dallas Mavericks. Turner's next best outing came on January 1, 2017 with a 23-point, 12-rebound effort in a 117–104 win over the Orlando Magic. Four days later, he recorded 25 points and 15 rebounds in a 121–109 win over the Brooklyn Nets. On March 26, 2017, he had 17 points and tied a career high with 16 rebounds in a 107–94 win over the Philadelphia 76ers.