Monema flavescens is a moth of the Limacodidae family. It is found in Korea, Japan, the Russian Far East (Amur, Ussuri, Askold), China (Heilongjiang, Jilin, Liaoning, Inner Mongolia, Beijing, Hebei, Shandong, Henan, Shaanxi, Qinghai, Jiangsu, Shanghai, Zhejiang, Hubei, Jiangxi, Fujian, Guangdong, Guangxi) and Taiwan.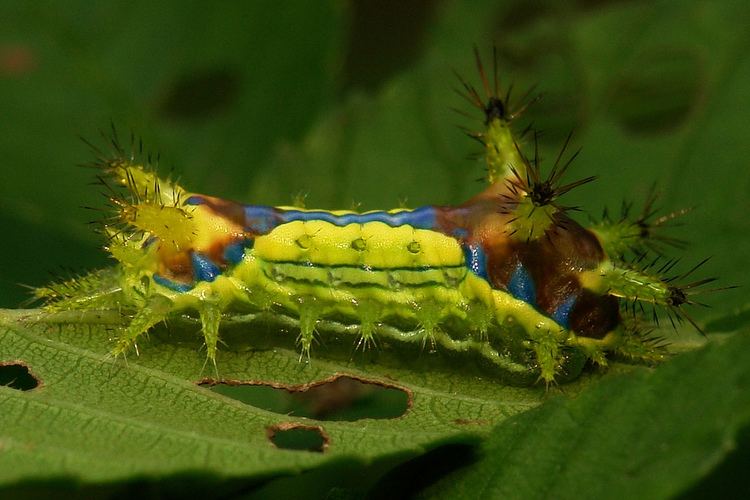 The wingspan is 30–32 mm for males and 35–39 mm for females.
The larvae are polyphagous and are considered a forestry pest.