Covid-19
Mohamed Amanulla







Mohideen Mohammed Amanullah, also known as Mohamed Amanulla or Mohamed Amunulla is a Sri Lankan football coach and a former player.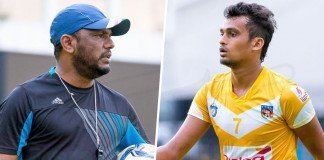 He was a player and captain for Sri Lanka national football team, and also played for Ratnam SC. Amanulla helped Sri Lanka won the 1995 South Asian Gold Cup, scoring 3 goals in the tournament.
Amanulla was the coach of the national team from 2009 to 2010. Amanulla have also coached Renown SC and Saunders SC.
Mohamed Amanulla Wikipedia