Mire Mare is an unreleased video game by Ultimate Play The Game.
Underwurlde, the second game in the Sabreman series of titles from Ultimate (between Sabre Wulf and Knight Lore), has three separate exits, each naming another game in the series. The first exit names Knight Lore, which was released at the same time as Underwurlde. The second names Pentagram, which surfaced in 1986. The third exit names Mire Mare, which was expected, but never published.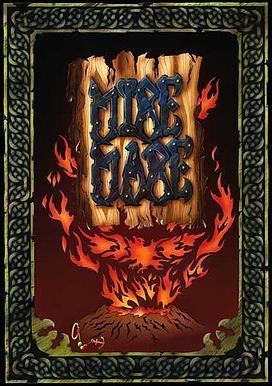 On successful completion of the Knight Lore game, the poem displayed reads:
And on successful completion of Pentagram, the message displayed is:
The Mire Mare story is largely connected to the partial sale of Ultimate to U.S. Gold.
The most widely believed story is that Mire Mare was actually coded before Gunfright (Ultimate's last title before US Gold's partial takeover.) With a view to the popularity of the Sabreman character, it was decided to hold Mire Mare back as Ultimate's 'swan song'.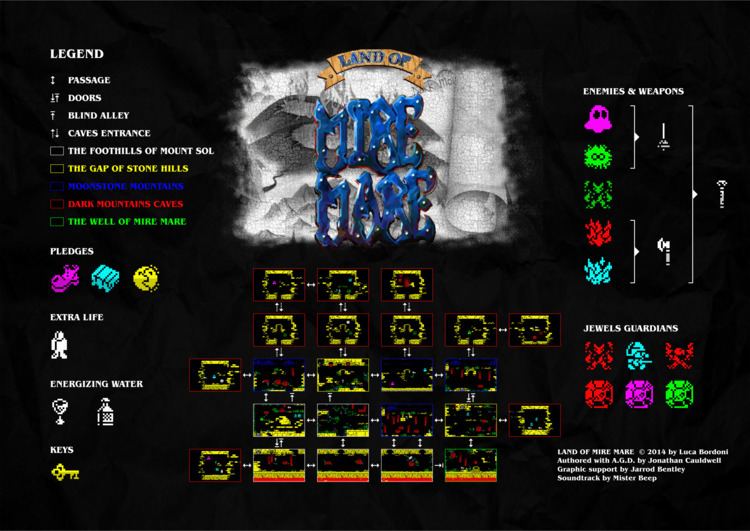 However, the partial takeover moved a lot quicker than anticipated, and although Ultimate had prior to this released Gunfright, they had not yet released Mire Mare. US Gold seemingly were not interested in releasing new Ultimate material. Instead they were more interested in releasing the Ultimate back catalogue on the £2.99 Kixx label. Naturally, Ultimate were not too pleased about this, and when US Gold asked Ultimate about Mire Mare (and mentioned the fact they would like to release it alongside the Ultimate back catalogue) they were subsequently told that it was not ready, and would not be completed for another 6 months, at which point US Gold decided to cancel the project.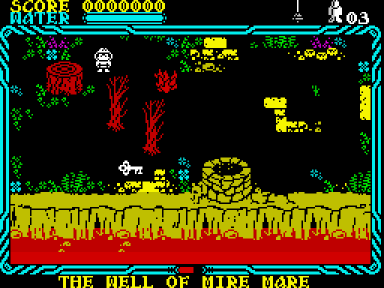 An interview conducted on the Ultimate World website states clearly that the game was completed, and that even the artwork was prepared. An ex-employee even claims to have played it. It had been widely speculated that Mire Mare was to be presented in Ultimate's Filmation isometric graphic style, either with static screens (as used in Knight Lore, Alien 8 and Pentagram), or scrolling (as in Nightshade and Gunfright) but Rare (the company that rose from Ultimate's ashes) revealed in the late 1990s that it would actually have been more like the top-down Sabre Wulf. Rare also explained that although the basic game design was completed Ultimate's hectic schedule meant that the title's actual coding was never completed.