Miranda Rose Shearer (born 11 May 1982) is a British journalist and author. She is the daughter of John Shearer, a former Oxford University graduate and BBC employee who worked for many years as Head of Broadcasting for the North before transferring to the South, and Tamasin Day-Lewis, documentary maker, former Telegraph columnist and author of a number of cookbooks. Miranda is also the granddaughter of Poet Laureate C. Day-Lewis and actress Jill Balcon and the eldest niece of three-time Oscar-winning actor Daniel Day-Lewis. She is a resident of Somerset.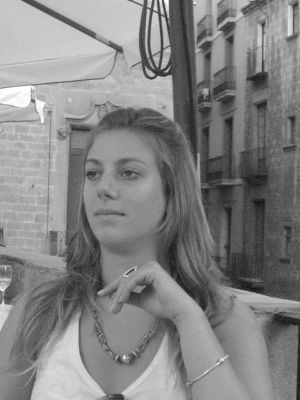 Miranda Shearer has written two books. She wrote the first book My Turn To Cook at the age of 18 for her former boyfriend to take to university. It was re-published under the name Cheap as Chips, Better Than Toast: Easy Recipes for Students. The book is for students missing home-cooked food at university. It has gone on to become a bestseller, and a common sight in many student kitchens.
Her second book was written for her sister. Big Secrets for not so Little Girls is described as "dazed and confused teenagers to twentysomethings, full of non-patronising advice on how to survive as a girl".
After studying Hispanic Studies and History of Art at Bristol University she worked for Star magazine in New York, before returning to Somerset to write for the Western Gazette (Northcliffe) based in Yeovil. She worked as the reporter for the Somerton and Langport edition before becoming the district reporter for Fosse Way Magazine. In 2009 she attended University West of England and completed the Graduate Diploma in Law and the Bar Professional Training Course. She was called to the Bar in 2011 and is a member of Gray's Inn. She also used to worked at Broomhead & Saul in Somerset.