Dimitris "Mimis" Papaioannou (Greek: Δημήτρης Παπαϊωάννου, born 25 November 1942 in Veria) was one of the star football players of AEK Athens FC. He was born in 1942 and began his career at Nea Genea in the town of Nea Nikomedia (now a part of Veria), Imathia. He joined AEK in time for the 1963 season for the paltry sum of 140,000 drachmas. Papaioannou proved an instant success helping AEK win their first post-World War II title, scoring twice in the final playoff game of the season against Panathinaikos FC. He with Kostas Nestoridis were one of the best scoring couples in AEK Athens' history and beloved by the fans.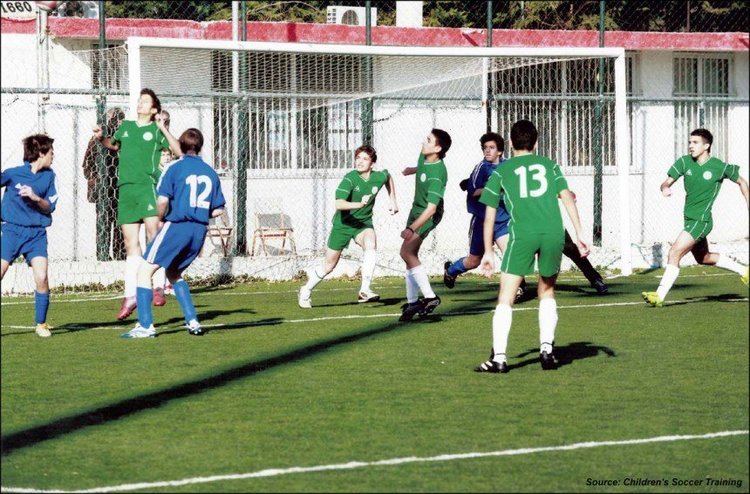 The following year he was crowned top scorer of Greece Nestoridis who had, until that year, won the title five consecutive times. Papaioannou would help AEK win championships again in 1968, 1971, 1978 and 1979. In 1980, Papaioannou left Greece to continue his career at N.Y. Pancyprian-Freedoms, as a player-coach. He led the club to win both the Cosmopolitan Soccer League and the National Challenge Cup and attracted the attention of NASL scouts when he was almost 40 years old.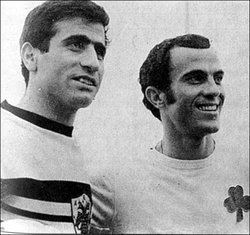 When his playing career was finally over, Papaioannou tried his hand at coaching (Kerkyra FC, etc.) without much success. He scored a record 234 goals in 481 games in the Greek A League which was to be surpassed by his teammate Thomas Mavros. He was given the award of statistically the Best Greek Football Player ever to play the game. Papaioannou was capped 61 times by the Greek National Football Team scoring 21 goals. During his career many teams sought his services, most notably Real Madrid during the mid-1960s.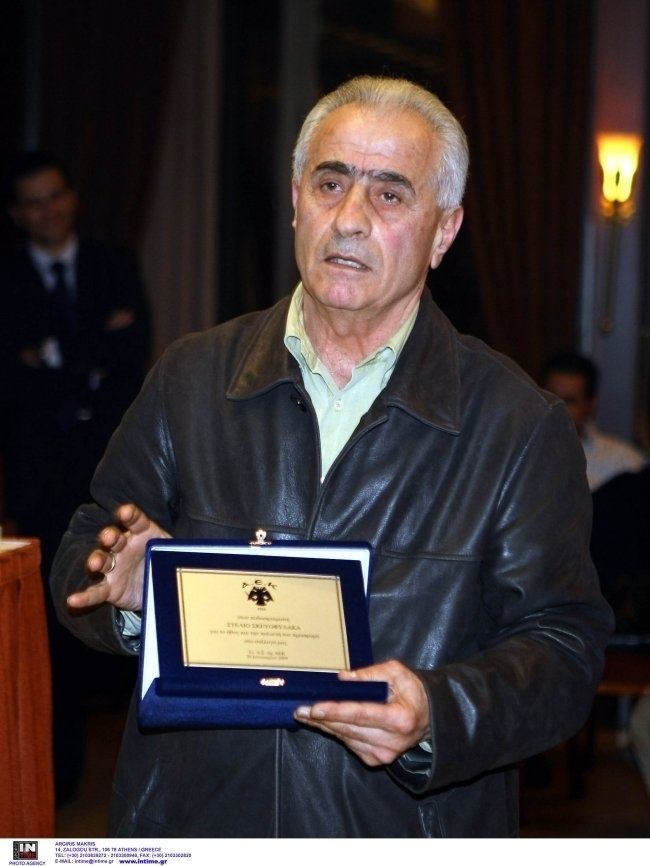 AEK Athens
Greek Championship: 1963, 1968, 1971, 1978, 1979
Greek Cup: 1964, 1966, 1978
New York Pancyprian-Freedoms
Cosmopolitan Soccer League: 1980
National Challenge Cup: 1980
Individual
Greek Championship Top Goalscorer: 1964, 1966
Greek football player of the century