Milan Martinović (Serbian Cyrillic: Милан Мартиновић}; born August 6, 1979 in Belgrade) is a Serbian football player.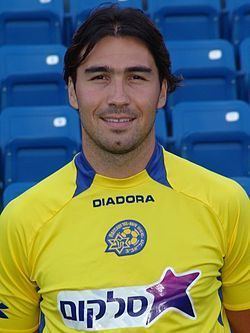 In his past, he played for Rad, Red Star Belgrade Oviedo, Ajaccio and Maccabi Tel Aviv.
He signed in Maccabi during the team's pre-season training camp in 2006, after the manager Eli Cohen was impressed by his abilities. In his first season in yellow, Martinović, along with Avi Yehiel, set a great defense, and that was a major reason for the team's success. However, the start of 2007–2008 season has not been really good for the Serbian, who shows weaker performances than the year before. Afterwords he played for Bnei Yehuda Tel Aviv until 2009 and signed for his current team on January 2010.