Midre Almeric Cummings (born October 14, 1971) is a former Major League Baseball outfielder. Cummings played for the Pittsburgh Pirates (1993-1997), Philadelphia Phillies (1997), Boston Red Sox (1998 and 2000), Minnesota Twins (1999-2000), Arizona Diamondbacks (2001), Tampa Bay Devil Rays (2004) and Baltimore Orioles (2005).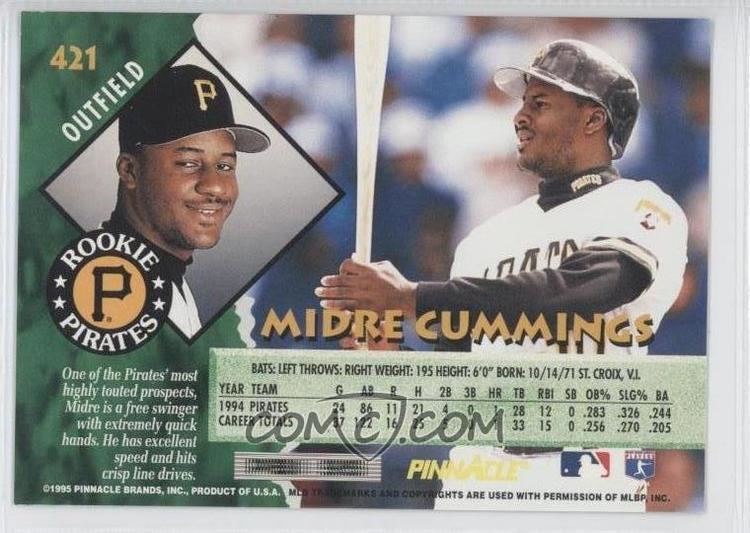 Cummings was drafted by the Minnesota Twins in the 1st round (29th overall) of the 1990 Major League Baseball Draft. On March 17, 1992, he was traded by the Twins along with Denny Neagle to the Pirates for John Smiley, making his major league debut for the Pirates in 1993. In his fifth season with the Pirates, he was claimed off waivers by the Phillies on July 8. Cummings was released by the Phillies on February 24, 1998, and signed with the Cincinnati Reds three days later only to be claimed off waivers by the Red Sox in spring training. The Red Sox released him on March 30, 1999, and Cummings signed with the Twins on May 14. On August 31, 2000, he was traded to the Red Sox for minor leaguer Hector De Los Santos. Cummings became a free agent after the season and signed with the Arizona Diamondbacks.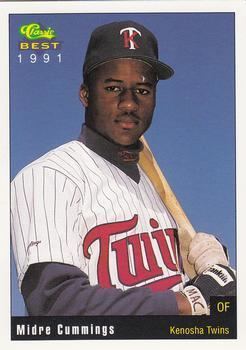 He helped the Diamondbacks win the 2001 World Series over the New York Yankees, scoring the tying run in the ninth inning during Game 7. It would be three years before Cummings played in the majors again, spending time in the Milwaukee Brewers and Chicago Cubs minor league systems from 2002-2003. On February 10, 2004, he signed with the Devil Rays and batted .278 in 54 at bats that year. He was released after the season and signed with the Baltimore Orioles, but got only two at bats that year and retired after the season.