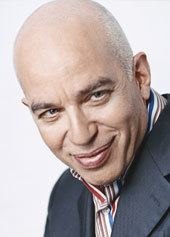 Michael Wolff was born in New Jersey, the son of Lewis A. Wolff, an advertising man, and Marguerite V. Wolff, a newspaper reporter. He went to Columbia College of Columbia University in New York City. While a student at Columbia, he worked for The New York Times as a copy boy.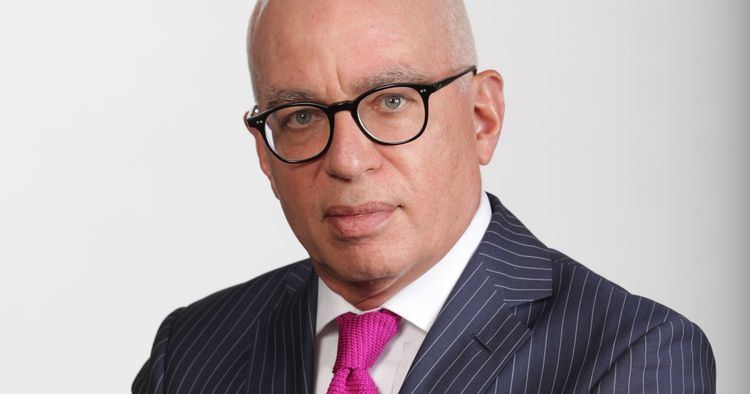 He published his first magazine article in the New York Times Magazine in 1974: a profile of Angela Atwood, a neighbor of his family. As a member of the Symbionese Liberation Army, she helped kidnap Patricia Hearst. Shortly afterwards he left the Times and became a contributing writer to the New Times, a bi-weekly news magazine started by John Larsen and George Hirsch. Wolff's first book was White Kids (1979), a collection of essays.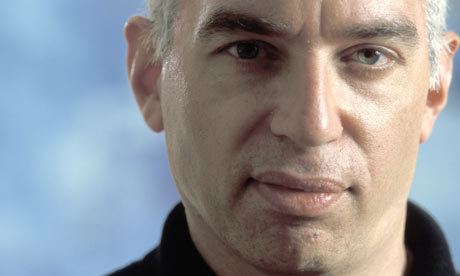 After publishing his first book, Wolff received an advance to write a novel, which he never finished. A college friend, Steven J. Hueglin, who had become a successful Wall Street banker, asked for Wolff's help in evaluating investments in media companies. He pulled him into a career as a media business entrepreneur.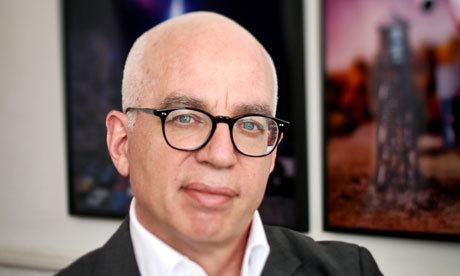 In 1988, Wolff took over the management of the magazine Campaigns & Elections. He became involved in advising start-up magazines, including Wired. He also raised financing for media companies and new businesses.
In 1991, he launched Michael Wolff & Company, Inc., specializing in book-packaging. Its first project, Where We Stand, was a book with a companion PBS series. The company's next major project was creating one of the first guides to the Internet, albeit in book form. Net Guide was published by Random House. On the eve of launching the title as a monthly magazine, the incipient magazine was bought by CMP Media, the publisher of computer magazines.
Wolff's company continued to publish a succession of book-form Internet guides. In 1995, the company took a round of venture capital investment, with shareholders including Patricof & Co., the New York venture capital firm. It began to convert its print directories into a website and digital directory called Your Personal Network. At one point, the company was valued by bankers seeking to take the company public at more than $100 million. The venture collapsed in 1997, and Wolff was expelled from the company.
Wolff returned to writing, from which he had been absent for more than ten years, and recounted the details of the financing, positioning, personalities, and ultimate breakdown of a start-up Internet company. The book, Burn Rate, became a bestseller. Wolff briefly worked as a weekly columnist for The Industry Standard, an Internet trade magazine published by IDG.
In August 1998, he was recruited by New York magazine to write a weekly column. Over the next six years, he wrote more than 300 columns, solidifying his reputation as provocative and knowledgeable writer about the media industry. The entrepreneur Steven Brill, the media banker Steven Rattner, and the book publisher Judith Regan, were criticized by him.
Wolff has been nominated for the National Magazine Award three times, winning twice. His second National Magazine Award was for a series of columns he wrote from the media center in the Persian Gulf as the Iraq War started in 2003. His book, Autumn of the Moguls (2004), which predicted the mainstream media crisis that hit later in the decade, was based on many of his New York magazine columns.
In 2004, when New York magazine's owners, Primedia, Inc., put the title up for sale, Wolff helped assemble a group of investors, including New York Daily News publisher Mortimer Zuckerman, to back him in acquiring the magazine. Although the group believed it had made a successful bid, Primedia decided to sell the magazine to the investment banker Bruce Wasserstein.
In 2005, Wolff joined Vanity Fair as its media columnist. In 2007, with Patrick Spain, the founder of Hoover's, and Caroline Miller, the former editor-in-chief of New York magazine, he launched Newser, a news curator.
That year, he also wrote a biography of Rupert Murdoch, The Man Who Owns the News, based on more than 50 hours of conversation with Murdoch, and extensive access to his business associates and his family. The book was published in 2008. That year he also began writing a daily column for Newser.
In 2010, Wolff became editor of Adweek. He lasted in the job barely a year before stepping down.
In its review of Wolff's book Burn Rate, Brill's Content criticized Wolff for "apparent factual errors" and said that more than a dozen of the subjects he mentioned complained that Wolff had "invented or changed quotes" that he attributed to them.
In a 2004 cover story for The New Republic, Michelle Cottle wrote that Wolff was "uninterested in the working press," preferring to focus on "the power players—the moguls" and was "fixated on culture, style, buzz, and money, money, money." She also noted that "the scenes in his columns aren't recreated so much as created—springing from Wolff's imagination rather than from actual knowledge of events." Calling his writing "a whirlwind of flourishes and tangents and asides that often stray so far from the central point that you begin to wonder whether there is a central point", she quoted one daily New York columnist as saying "I find it nearly impossible to read his columns. They're flabby. I don't know what the fuck he's trying to say." One journalist who knew Wolff told Cottle, "He can't write. He doesn't report." Cottle subsequently called Wolff "possibly the bitchiest media big foot writing today."
"Wolff's prose is difficult to hack through," wrote Erik Wemple in The Washington Post, adding that Wolff "is the Foxconn of the pointless, comma-laden aside."
The Columbia Journalism Review criticized Wolff in 2010 when he suggested that The New York Times was aggressively covering the breaking News International phone hacking scandal as a way of attacking News Corporation chairman Rupert Murdoch. CJR called Wolff's analysis "pathetic", "disgusting", "twisted", and based on "zero evidence".
His former employer, New York Magazine, has called him an "angry man for pay" and a "media provocateur". Howard Kurtz once said, "Michael is rarely impressed by anyone other than himself."
In November 2016, Wolff evoked criticism for stating that journalists should serve as "stenographers." Charlie Pierce called Wolff's comment "an incredible pile of bullshit."
Wolff was married Alison Anthoine, an attorney. Wolff began divorce proceedings from Anthoine in 2009.
The Man Who Owns the News: Inside the Secret World of Rupert Murdoch
Burn Rate: How I Survived the Gold Rush Years on the Internet
Autumn of the Moguls: My Misadventures With the Titans, Poseurs, and Money Guys Who Mastered and Messed Up Big Media
Where We Stand
White Kids
Television Is the New Television: The Unexpected Triumph of Old Media In the Digital Age
Haigh, Gideon (March 2009). "Vanity Fare". The Monthly. 43: 54–55.

Review of The Man Who Owns the News.
Carr, David (December 26, 2008). "Plowing Through the Door". The New York Times.

Review of The Man Who Owns the News.