Michael Carabello (born November 18, 1947) was one of three percussionists in the Latin rock group Santana, along with Michael Shrieve and José Areas between 1968 and 1971, during the recording of their first three albums, Santana, Abraxas and Santana III.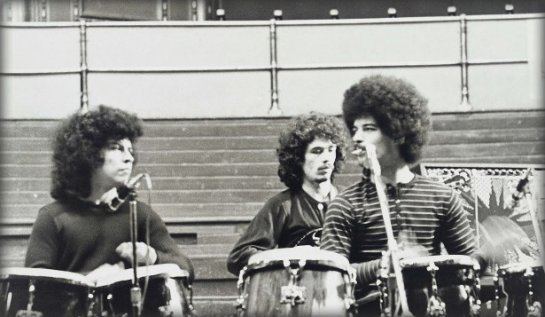 In 1975, along with José "Chepito" Areas and former manager of Sly & the Family Stone manager Charles "Buddah" Garcia, Michael Carabello formed the band Cobra which also included Gregory Popeye Aleander, Gregg Watt, Freddie Anchetta, Al Redwine, Al Moody, Fernando Aaragon, and Georgia a beautiful brunette singer. In 1998, Carabello was inducted into the Rock and Roll Hall of Fame as a member of Santana.
Carabello married Linda Houston in the Presidio Chapel on Saturday night September 18, 2010. Carabello and Houston were classmates at Mission High and re-met last year at a 40th high school reunion. Carabello now resides in Connecticut.