Meursault are a Scottish indie rock band from Edinburgh, formed in 2006. Led by singer-songwriter Neil Pennycook, the band's musical style has been categorised as folktronica, alternative rock and indie folk. The band themselves have described their latest work as "epic lo-fi". The name of the band is a reference to the main character of L'Etranger, the absurdist novel by Albert Camus.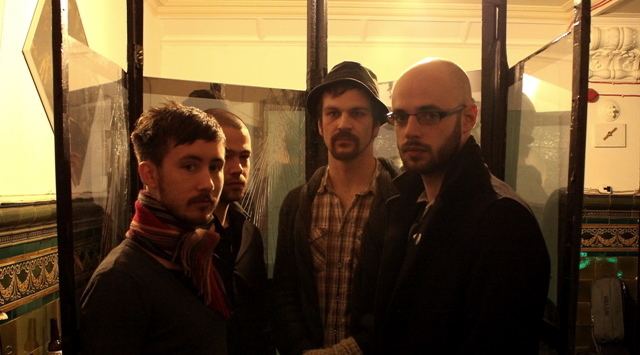 Their releases to date have been generally well received by the music and entertainment media, both in Scotland and on a nationwide level. In 2009 The Skinny placed the band's debut album, Pissing On Bonfires / Kissing With Tongues, at No. 16 in their "Scottish Albums of the Decade" list; while their second full-length release, All Creatures Will Make Merry, has been reviewed favourably by several notable media outlets, among them The BBC, Pitchfork, Bearded, Clash, The List and The Skinny.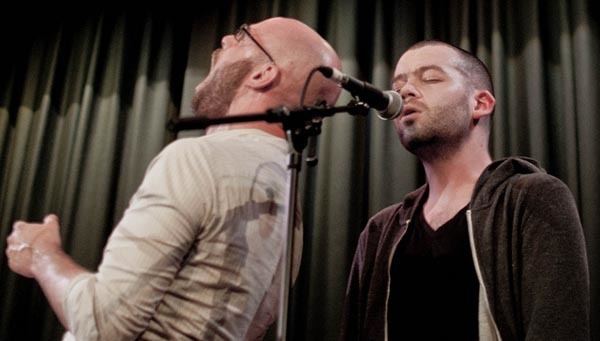 During 2009 and 2010, the band were included in regular rotation on local and national BBC radio stations, and playlisted by a number of BBC presenters including Gideon Coe, Marc Riley, Vic Galloway and Nemone. They made appearances in many music festivals, including RockNess, T in the Park, Truck, End of the Road and Glastonbury. In May 2013, Meursault's third studio album, Something for the Weakened, was shortlisted for the Scottish Album of the Year (SAY) award.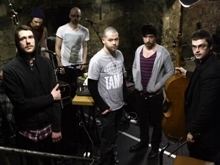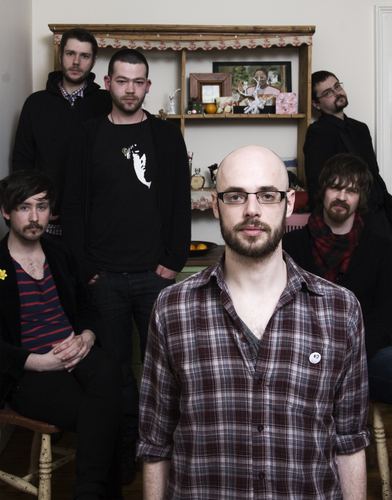 Meursault were formed when singer-songwriter Neil Pennycook began performing with friends from his hometown of Penicuik, on the outskirts of Edinburgh in Scotland. Pennycook noted, "I was into basketball, and only into basketball, until I was 21. I was as passionate about that as I am about music now. But I hurt my knee and had to take six months off, so I started playing guitar. And that was that."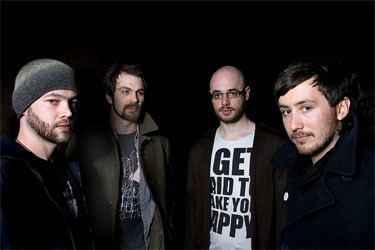 In 2006, a then 3-piece Meursault released an EP, Making the Most of the Raw Materials of Futility, via Glasgow indie label Struck Dum Records.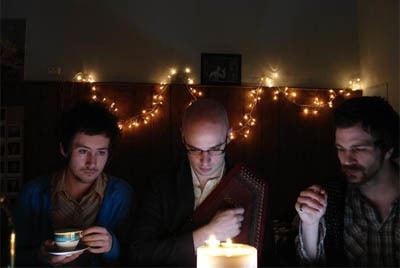 The band self-released their debut album, Pissing On Bonfires / Kissing With Tongues, in 2008, before a second run was released on the Edinburgh-based independent label, Song, by Toad Records, in 2009.
In 2009, Phillip Quirie and Pete Harvey joined the band, with Pennycook stating that "the highlight [of the year] would have to be Phil and Pete joining the band. I've followed both of them, in their various projects, for what feels like years, and can't believe how lucky I am to have the chance to work them both". In 2012, Pennycook elaborated, "I was a huge fan of Pete through Khaya, and Desc, and The Leg, and then he came in to do the Cold Seeds album. I told him I really liked his stuff, and he said the same, and he actually asked to join the band. I was quite flattered by that. I got to record with King Creosote that day too – I'd been buying his records since I was at college. That was a good day".
In late 2009, Neil Pennycook and Peter Harvey contributed to the Cold Seeds collaborative album along with Frances Donnelly (Animal Magic Tricks) and Kenny Anderson (King Creosote). Anderson, Donnelly and Pennycook all wrote songs for the project, which all four performers then recorded together.
The band have played numerous concerts in Edinburgh and Glasgow, and in 2009 embarked on their first nationwide tours. In early 2010, the band announced that their first European tour would take place during April and May of that year.
The band's second album, All Creatures Will Make Merry was released on Song, by Toad Records as a limited edition handmade CD available to guests at launch events in Glasgow and Edinburgh in early April 2010, prior to a full national release on 24 May 2010.
In 2012, the band released their third studio album, Something for the Weakened. It was nominated for the 2013 Scottish Album of the Year (SAY) award.
In 2014 the band released a mini-album titled The Organ Grinder's Monkey, which was compiled using a Kickstarter campaign to fund the band's appearance at SXSW in Austin, Texas.
In July 2014 it was announced that Meursault will be officially disbanding. Neil Pennycook will continue to release music under the name Supermoon.
In October 2016, it was announced on Facebook that Meursault had returned with a new EP Simple is Good being released in November and an album, I Will Kill Again following in February 2017.
Neil Pennycook (2006–present)
Calum MacLeod (2008–2014)
Pete Harvey (2009–2014)
Rob St. John (2011–2014)
Kate Miguda (2011–2014)
Sam Mallalieu (2011–2014)
Lorcan Doherty (2011–2014)
Ben Fletcher (2012–2014)
Fraser Calder (2006-2011)
Philip Quirie (2009-2011)
Chris Bryant (2006-2011)
Gavin Tarling (2008-2011)
Pissing On Bonfires / Kissing With Tongues (2008)
All Creatures Will Make Merry (2010)
Something for the Weakened (2012)
The Organ Grinder's Monkey (mini-album, 2014)
I Will Kill Again (February 2017)
Making the Most of the Raw Materials of Futility (2006)
Nothing Broke (2009)
Simple Is Good (2016)
William Henry Miller Pt.1 / The Dirt & The Roots (2009)
William Henry Miller Pt.2 / A Few Kind Words (2009)
Flittin' (2012)
Dull Spark (2012)
Christmas in Kirkcaldy (cover of Phil Ochs' No Christmas In Kentucky) Avalanche Records Alternative Christmas (2009)