Covid-19
Breakfast




~120 kcal




Turkey






eggs, tomato, green peppers, and spices such as ground black pepper, ground red pepper, salt and oregano, Onion, garlic




Sujuk, Gözleme, Simit, Börek, Manti
Menemen is a traditional Turkish dish which includes eggs, tomato, green peppers, and spices such as ground black pepper, ground red pepper, salt and oregano. Onion, garlic; Beyaz peynir and Turkish charcuterie products such as sucuk or pastırma may be added, although this strays from the traditional recipe. It is cooked with olive oil or sunflower oil. The dish is similar to shakshouka.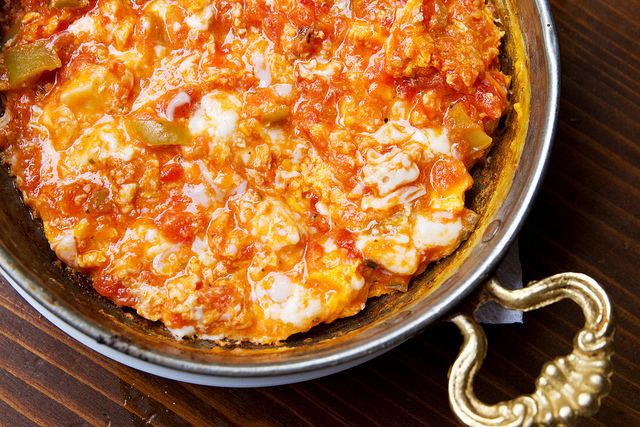 Menemen is commonly eaten for breakfast and served with bread.
The addition of onions is mostly when menemen is not eaten at breakfast but as a main dish.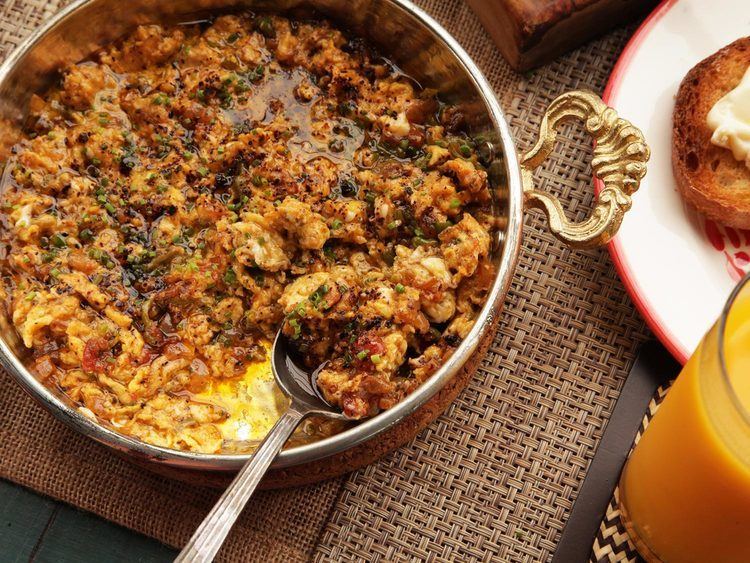 Onions are sauteed with the heated butter or oil, then the green peppers. Once the onions become soft and lighter in colour, the tomatoes and peppers are added. Tomatoes should become very soft and also change colour. Finally the eggs and spices are added, mixed with the other ingredients and cooked. The eggs should be fully cooked but not dry.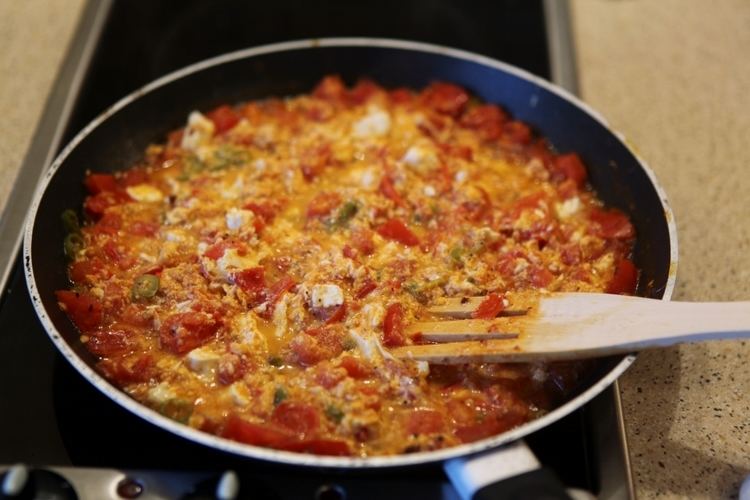 In restaurants, menemen is usually cooked to order and served in the single-serving metal pans they are cooked in.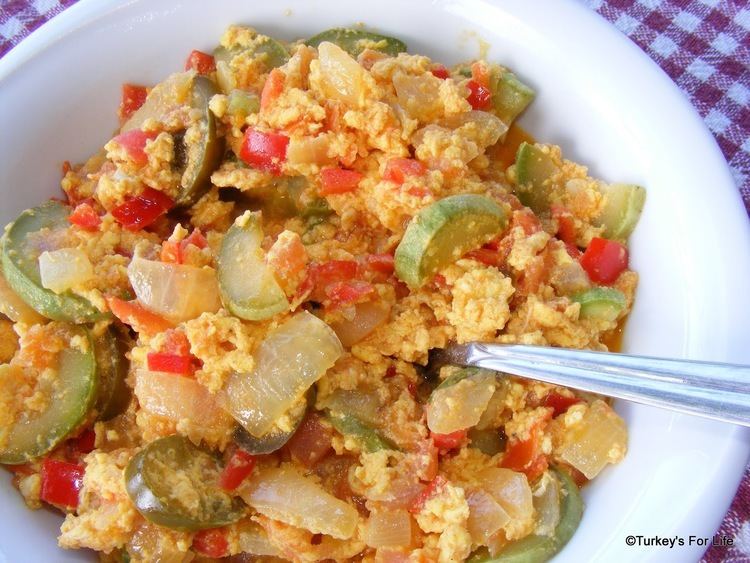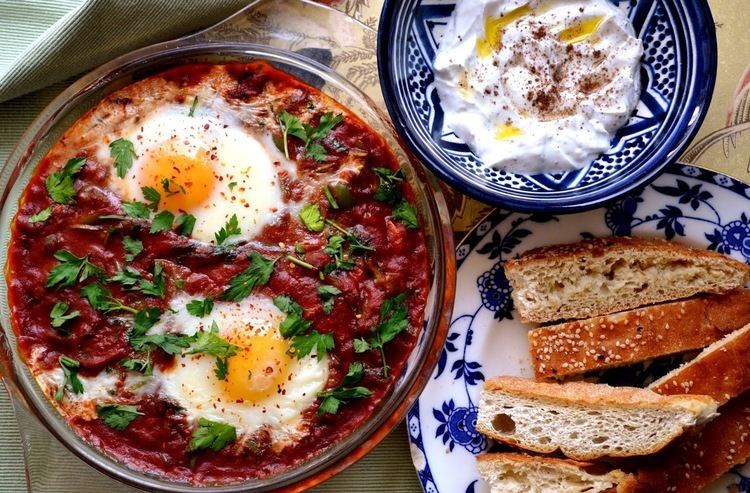 Menemen (food) Wikipedia