Mateu Morral Roca (Mateo in Spanish; 1880, Sabadell – 2 June 1906, Torrejón de Ardoz – part of Madrid) was a Spanish anarchist, known for murdering almost thirty people and a hundred wounded, in a terrorist bombing in an attempt to assassinate King Alfonso XIII of Spain and his bride Victoria Eugenia (on 31 May 1906, on their wedding day). The attempt was carried out by throwing a bomb at the royal bridal carriage as it drove along the Calle Mayor in the city center, through crowds of people cheering the king's wedding.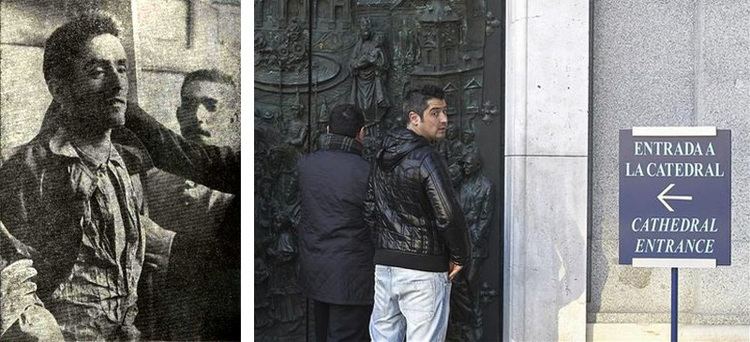 The son of a Barcelona textile manufacturer, Morral studied in German universities, eventually becoming a committed anarchist. He broke with his bourgeois family in 1905, thereafter supporting himself as librarian to Francesc Ferrer i Guàrdia.
In 1906 he went to Madrid and started plotting the regicide, using a bomb that was concealed in a bouquet of flowers and thrown towards the procession from the middle of a crowd standing in the Plaza de la Villa along the Calle Mayor.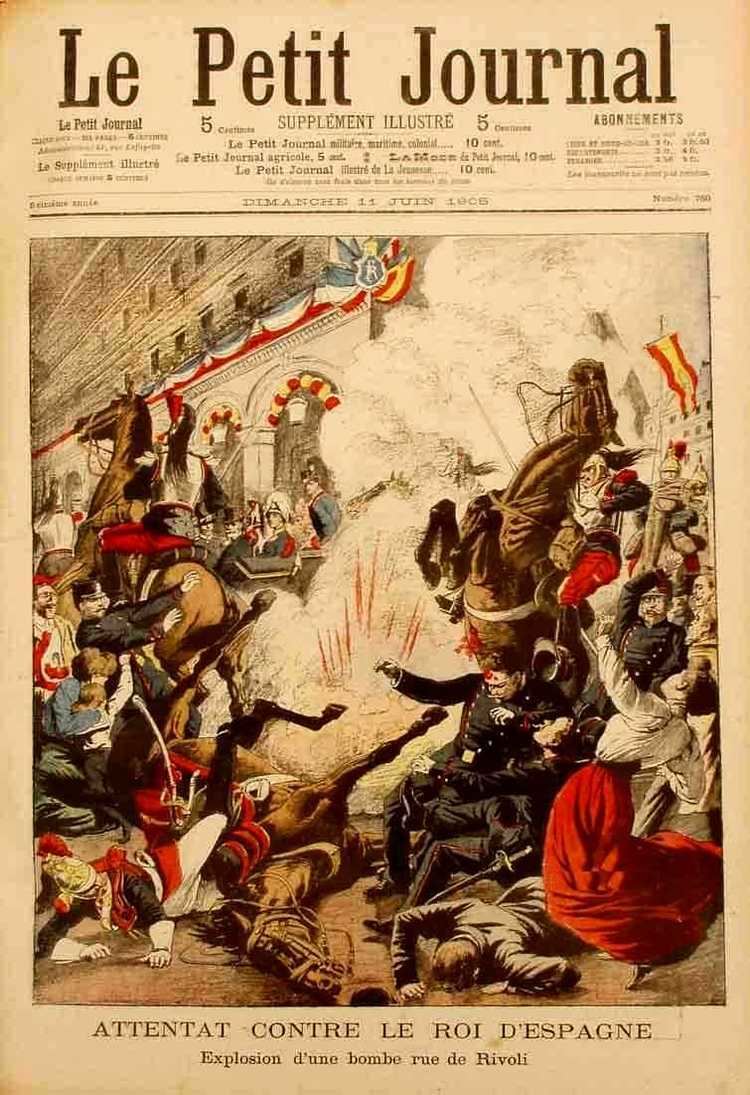 Fifteen people were killed and at least fifty were injured, and although the king escaped from this, the third assassination attempt directed at him, world attention was riveted on the scale of death, and on the minor but resonant fact that the blood of the murdered bystanders spattered the young Queen's wedding gown.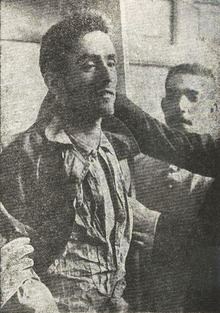 After the attempt, Morral tried to get lost in the crowd (helped by journalist José Nakens), but he was recognized by several people. Hunted down by the authorities, he appeared to be surrendering peacefully. However, he managed to shoot and kill the guard who was taking him to Torrejón de Ardoz prison, and to commit suicide the moment after. For a while, the two bodies were displayed in the town hall.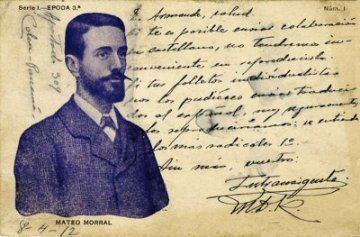 Francesc Ferrer i Guàrdia and Nakens were tried for conspiracy and released a year after the events.
During the Spanish Civil War, Calle Mayor was renamed Calle Mateo Morral by the Republican Madrid council.