Covid-19
Yuji Goto




Thinking Rabbit




Role-playing video game




27 October 1995




Takara




Single-player video game






Super Nintendo Entertainment System




Monster Maker III: Hikari no, Maten no Sōmetsu, Light Fantasy, Milandra, Matsukata Hiroki no Super Tra
Maten Densetsu: Senritsu no Ooparts (魔天伝説 戦慄のオーパーツ, "Legend of Maten: The Shuddered Ooparts") is a role-playing video game for the Super Famicom.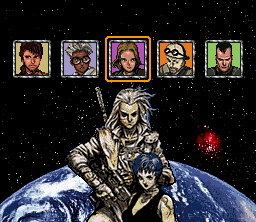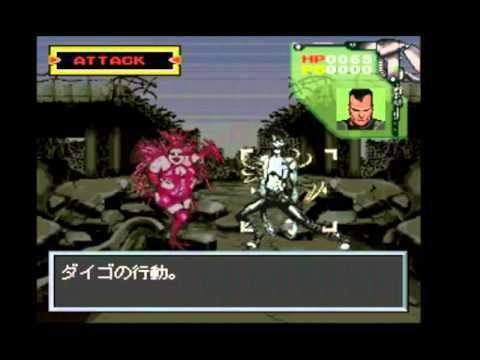 The game takes place in a floating post-apocalyptic Japan. The player emerges in the middle of Tokyo's Akihabara district where the buildings have turned into ruins. Countless demons have managed to destroy cities everywhere and the people are all hiding underground. Getting home to the Shinjuku district will allow the player to uncover more of the plot. Mysterious artificats called ooparts (out-of-place artifacts) help to play a role in this invasion by a mysterious civilization.
Players must choose between five characters; each one having different strengths and limitations. The game is played from the first-person perspective and the battles are extremely random. The dungeons in the game are claustrophobic and should remind some games of Shin Megami Tensei. Players do not gain levels after earning so many experience points. Instead, they gain energy points to boost their statistics.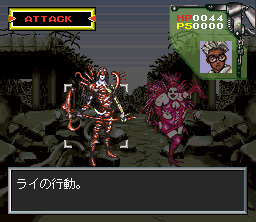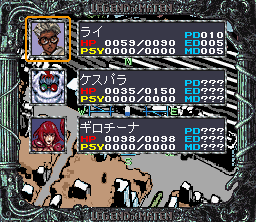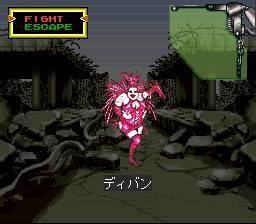 Maten Densetsu: Senritsu no Ooparts Wikipedia