Mannequin in Red (Swedish: Mannekäng i rött) is a 1958 Swedish crime/thriller film directed by Arne Mattson and written by Folke Mellvig.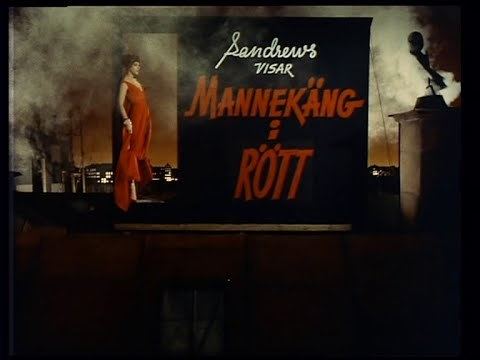 Starring film couple Karl-Arne Holmsten and Annalisa Ericson as the investigating detective couple John and Kajsa Hillman; this time investigating a murder of a model connected to a famous Stockholm fashion house, La Femme.
The film is the second film in director Arne Mattsson's Hillman-series of five thriller films, all containing a colour in the title: Damen i svart (1958), The Mannequin in Red (1958), Ryttare i blått (~ Rider in Blue) (1959), Lady in White (1962), and The Yellow Car (1963).
Cast
Karl-Arne Holmsten as John Hillman
Annalisa Ericson as Kajsa Hillman
Anita Björk as Birgitta Lindell
Lillebil Ibsen as Thyra Lennberg
Gio Petré as Gabrielle von Hook
Nils Hallberg as Freddy Sjöström
Lena Granhagen as Sonja Svensson
Bengt Brunskog as Johan Robert 'Bobbie' Nordahl
Lennart Lindberg as Rickard von Hook
Kotti Chave as Sune Öhrgren, police inspector
Lissi Alandh as 'Peter' Morell
Anita Lindblom as Monika, model in the fashion house
References
Mannequin in Red Wikipedia
(Text) CC BY-SA
Mannequin in Red IMDb
Mannequin in Red themoviedb.org