Malcolm Sharpe (born 1936) is an American television and radio personality with roots in San Francisco, California.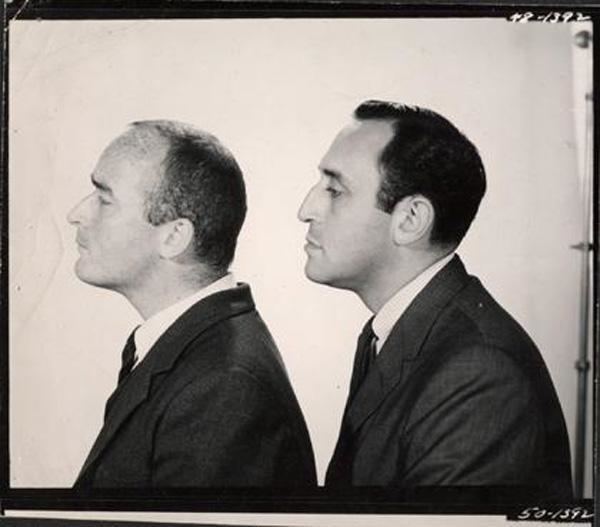 In the early 1960s, Sharpe teamed with Jim Coyle to create a series of comic on-the-street interviews for San Francisco radio station KGO. Armed with a tape recorder, Coyle and Sharpe confronted pedestrians with unusual questions or strange behavior. In a 1964 interview with Newsweek magazine, Sharpe explained "We try to pose an almost plausible question, then proceed step by step into absurdity until the interviewee is seething."[1]
After four years of recording short skits for KGO, Coyle and Sharpe recorded a hidden camera television pilot in 1964 called The Imposters with host George Fenneman but it remained unsold and was never aired in full. A 2007 four disc box set of 1960s material titled These 2 Men Are Impostors contains The Imposters pilot in addition to KGO radio recordings and previously unreleased pranks.
Along with Coyle, he also recorded two comedy albums of street pranks in 1964 for the Warner Brothers record label. As a solo performer, he later released two albums.
In 1971, Sharpe continued as a solo interviewer with a syndicated TV series titled The Street People. In the 1980s he hosted a series of public television specials titled Mal Sharpe's San Francisco which included a mixture of new material and older clips.
Sharpe currently resides in Berkeley, California with his wife. He hosted a jazz show, Back on Basin Street, from 9:00 to 11:00 p.m. Sunday Pacific Time on KCSM at the College of San Mateo in California. The final Back on Basin Street was aired on Sunday, March 25th, 2012.
Sharpe is heard in the Midwestern United States on radio commercials for U.S. Cellular.