Maksimilijan Vrhovac (23 November 1752 in Karlovac – 16 December 1827 in Zagreb) was the bishop of Zagreb. He was one of the ideological architects of the Croatian national revival. In 1808 he went to the Croatian Parliament, requesting his library be opened to the public.
His father was captain of frontier-guards near the Ottoman border. Vrhovac studied in Vienna and Bologna, and then became a vice-rector, and later rector, at the seminary in Zagreb, as well as a professor of dogma at the Academy in Zagreb. Emperor Joseph II promoted him to rector of the seminary in Pest, before he returned to Croatia as a bishop.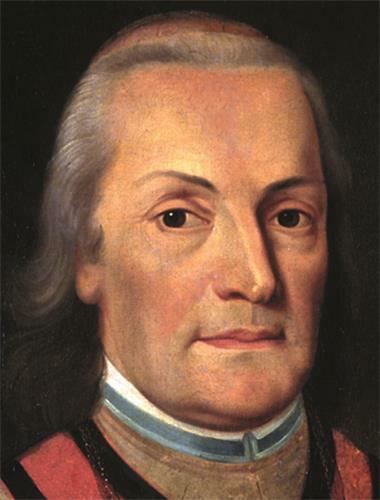 In the 1810s, Vrhovac tried to translate the Bible into Kajkavian Croatian language. Other contributors in the program were: Antun Vranić, Ivan Nepomuk Labaš, Ivan Gusić, Ivan Birling, Stjepan Korolija, and Tomaš Mikloušić.