Mahommedrasul Majidov (Azerbaijani: Məhəmmədrəsul Məcidov) (born 27 September 1986) is an Azerbaijani amateur boxer who became World Champion 2011 at Super Heavyweight in Baku, World Champion 2013 at Super Heavyweight in Almaty and World Champion 2017 at Super Heavyweight in Hamburg.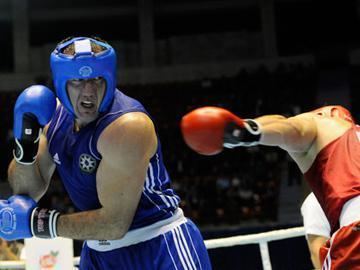 At the 2011 World Amateur Boxing Championships the hard hitting Majidov stopped Uzbek Sardor Abdullayev in the round of 16 and Cuban favorite Erislandy Savon who he dropped heavily in the quarter-finals. In the semis he beat Kazakh Ivan Dychko 16:9. In the final he edged out Englishman Anthony Joshua 22:21.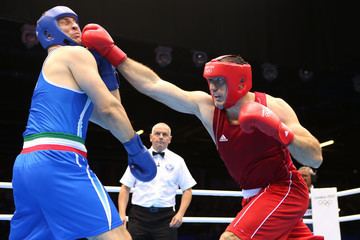 At the 2012 Olympics he stopped Meji Mwamba and European champion Magomed Omarov from Russia 17:14 and looked on his way to beat defending champion Roberto Cammarelle, he was leading 8:6 after the first round but the Italian fought back to win 13:12 and Majidov won bronze.
Majidov started the 2013 AIBA World Boxing Championships with two 3-0 wins over Lenroy Thompson of the United States in the second round, and Magomed Omarov of Russia in the quarter-finals. He continued on to beat Roberto Cammarelle in the semi-finals, with a knockdown gained for Majidov in the first round from a big right hand. Despite getting a warning point, he won the bout 3-0 and advanced to the final. In the final, Ivan Dychko of Kazakhstan started brighter, winning the first two rounds on all the judges' scorecards. However, near the beginning of the third round, a knockdown soon followed by another gave Majidov the victory by knockout, and the gold medal.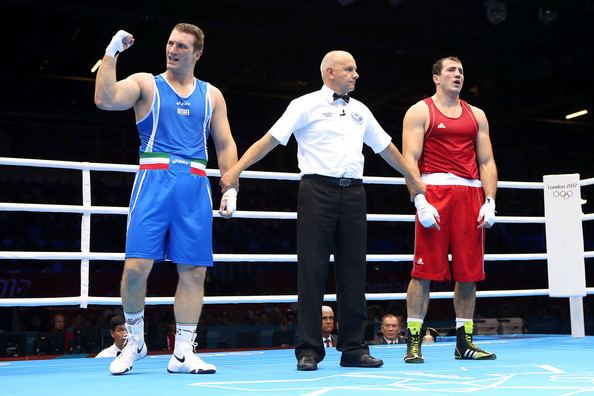 Magomedrasul started the 2017 AIBA World Boxing Championships with two 5-0 wins over Satish Kumar of the India in the first round, and Hussein Ishaish of Jordan in the second round. In quarterfinals Majidov wins 3-2 Djamili-Dini Aboudou of France and semifinals he wins Joseph Goodall of Australia and advanced to the final. In the final, Magomedrasul Majidov fight Kamshybek Kunkabayev of Kazakhstan and gave the victory 4-1 and the gold medal. With this victory, he became the world champion for the third time in super heavyweight.