Occupation

Writer/Director




Role

Film director




Name

Maeve Murphy




Website

www.maevemurphy.net







Movies

Taking Stock, Beyond the Fire, Hollow Reed




Education

University of Cambridge



Best feature female filmmaker ,Maeve Murphy in WIND International Film Festival for Taking stock
Maeve Murphy is an award winning screen writer and film director.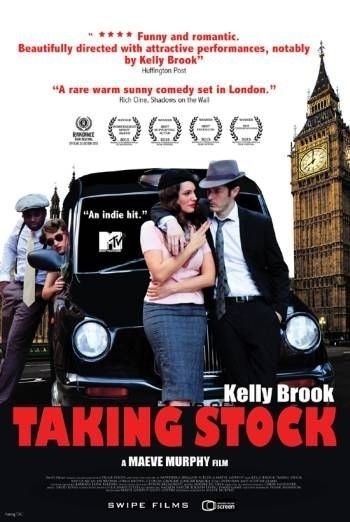 She was born in Belfast in Northern Ireland. Educated at Cambridge University, while there, she was the secretary of the Cambridge Footlights. After graduating Maeve worked in theatre where she was a co-founding member of "Trouble and Strife" theatre company. She then worked in film at Parallax Pictures.
Maeve's first short Amazing Grace starring Aiden Gillen and Clare Cathcart and was screened at the London Film Festival and the Edinburgh Film Festival before being screened on Channel Four and bought by Film Four. Her second short Salvage, starring Orla Brady, premiered at the Cork Film Festival and was shown on UTV (Northern Ireland) and RTÉ in Éire and was released by the BFI.
Her first feature film Silent Grace, a prison drama, starring Orla Brady, Cathleen Bradley, Cara Seymour, Patrick Bergin and Conor Mullen, premiered at a market screening at Cannes and screened at the Galway, Moscow Film Festival, Taormina and the Hamptons Film Festival, USA, where it was nominated for the Conflict and Resolution Award in association with Nobel Peace Laureates Foundation. The film was positively reviewed by Ronnie Scheib in Variety and by Michael Dwyer in the Irish Times. Silent Grace was based on a play/screenplay that Maeve co-wrote with other members of Trouble and Strife called Now and at the Hour of our Death and inspired by Nell McCafferty's The Armagh Women. Tara Brady, of the Dublin Hot Press, said of the film, "Wonderfully humane, Maeve Murphy must be something of a genius, Orla Brady is magnificent." Silent Grace is a fictional drama based on real events, covering the largely untold story of Republican women prisoners' involvement in the Dirty Protests and first Hunger Strikes of 1980/1981. Guerilla Films released it via UGC cinemas in London, Belfast and Dublin in 2004, and it was supported by the Irish Film Board. Maeve went on to win the Soka Art Award.
On the 24th June 2017, 16 years after its film festival premier and following two notable articles in the Irish Times about women's voices , TV3 gave Silent Grace its nationwide TV première on Be3. TV3 described it as "compelling viewing." Sunday Times made it one of the "Films of the Week."
For her second feature film Beyond The Fire a love story, starring Cara Seymour and Scot Williams she won Best UK Feature at the London Independent Film Festival 2009 and Best International Feature at the Garden State Film Festival USA 2010. It was selected for the Belfast Film Festival and the ICA New British Cinema season. It was released in the cinema by Met Film Distribution and had a London, Belfast, Dublin cinema release, supported by UKFC in 2009 and 2010. Peter Bradshaw of The Guardian said "its heartfelt, unironic belief in the power of love is attractive." There was press controversy about the film in the Irish Independent regarding RTÉ's decision not to acquire it due to the feeling there was "no appetite for the subject matter". Victims of religious sexual abuse expressed their concern. TV3 then stepped in and it was instantly broadcast across Ireland in April 2010 and May 2010. The organisation One in Four supported the film's broadcast. The Daily Mirror made it their "Must See" film. The Belfast Telegraph said it was "unsettling but brilliant drama". In 2011 Beyond The Fire was sold to the BBC for UK TV transmission by Frank Mannion of Swipe Films. Beyond the Fire was subsequently broadcast on BBC2 on 22 March 2013 and also made available on BBC iPlayer. It was the Daily Mail "Pick of The Day", one of "Best 8 TV Movies of the Week" in The Sabotage Times and awarded 5 stars on the MyTVGuide listings.
Maeve won the Sub-ti International short film Award 2011 for her comedy drama short Sushi, starring Luanna Priestman and Junichi Kajioka. Venice Days were co judges of that short film award and the win was announced at the Venice Film Festival and in Variety Magazine on 4 September 2011. Sushi is an extract from her new austerity comedy caper feature film Taking Stock, starring Kelly Brook and Scot Williams. During the shoot and release it garnered notable coverage in the UK press. Taking Stock was selected for its UK premiere by the 2015 Raindance Film Festival. Taking Stock was selected for the 2015 Monaco International Film Festival where it won 4 awards: Independent Spirit Award: Taking Stock directed by Maeve Murphy; Best Supporting Actor; Best Producer; Best Cinematography. Taking Stock showed at the 2016 Garden State Film Festival where the film and director Maeve Murphy and producer Geoff Austin won the Bud Abbott Award for feature length comedy. The film also showed at the WIND International Film Festival in LA where Maeve won the award for best female director in the comedy section. Also, Junichi Kajioka won the award for best supporting actor. Indiewire said "Maeve Murphy is a name to look out for". Mark Kermode of the Observer said of Maeve that she was a "Talented writer/director" and the Huffington Post reviewed the film very positively, saying "beautifully directed with attractive performances". Taking Stock was released by Independent Distributor Swipe Films in cinemas across the UK on 5 Feb 2016 and was bought and released by Netflix. It was also selected staff pick for new independent films on Google Play. Taking Stock selected for Russia's 2016 Sochi International Film Festival and the SIFA Presidents Award was won by Director Maeve Murphy.
Siobhan is a new short film written and directed by Maeve. On the 24th of July 2017 It won an "award of excellence" (recipient director Maeve Murphy) in the One Reeler short film completion in LA. It also won the award for Best Music which was composed by David Long
References
Maeve Murphy Wikipedia
(Text) CC BY-SA