Luigi "Gigi" Segre (Naples, 8 November 1919 – Turin, 28 February 1963) was an Italian automotive designer and engineer.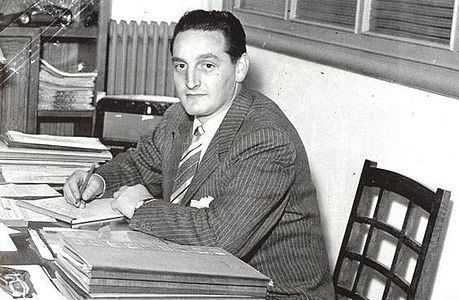 He studied automotive design while working for Ford and Siata, guided by Giorgio Ambrosini. In 1949 and 1950 Segre had won parts in the Mille Miglia along with Gino Valenzano (1920–2011) in a Fiat 1100 B. He joined Carrozzeria Ghia and became its owner i 1954 when Mario Boano left. He was by then well known for styling the Karmann-Ghia of 1953 and had consulted on the styling of the Renault Dauphine. and in June 1953, Pierre Lefaucheux, Renault's chairman, requested Segre's and Carrozzeria Ghia assistance, especially with integrating the Dauphine's engine's air intake at the rear doors.
In 1960 Segre established the Officine Stampaggi Industriali (O.S.I.) coachbuilding company with Arrigo Olivetti (1889–1967). He died in 1963 due to complications with a surgery. His widow Luisa de Berto (married 1955), sold most of Ghia around 1965 to Ramfis Trujillo (1929–1969).