Played by

Chuck Connors






Movie

The Gambler Returns: The Luck of the Draw




Similar

Mark McCain, Matt Dillon, Hopalong Cassidy, Burn Sanderson, Jake Lonergan
Lucas McCain is a fictional character in the Western television series, The Rifleman, which ran on ABC from 1958 to 1963. A rancher and widowed father with a penchant for using his Winchester firearm as a last resort, the part was portrayed by former athlete-turned-actor Chuck Connors.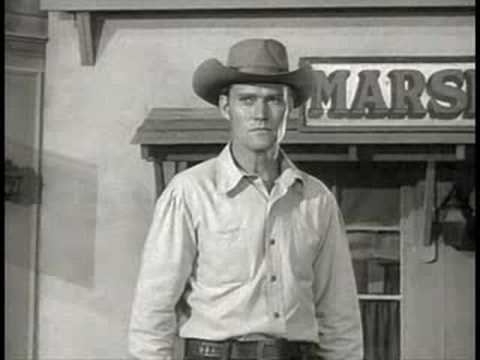 Character synopsis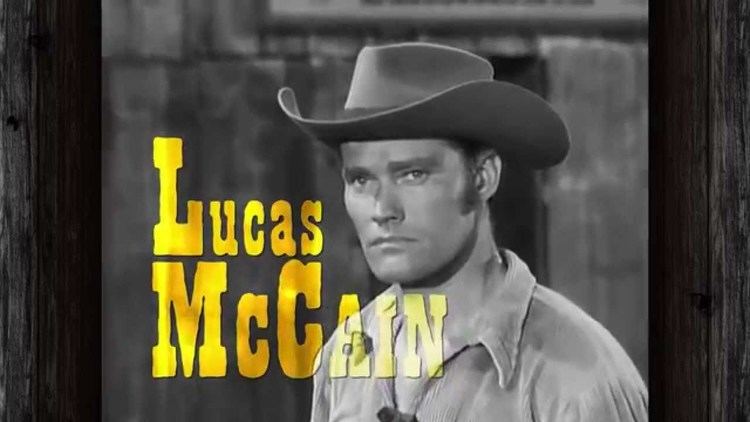 In the story, Lucas earns enough money from a turkey shoot contest to purchase a ranch near the fictitious town of North Fork in the New Mexico Territory, where, presumably in the 1880s, he dedicates himself to rearing his son, Mark McCain, played by singer/actor and former Mousketeer Johnny Crawford. The McCains had previously lived in Enid, Oklahoma where Lucas' wife, Margaret (daughter of Samuel E. Gibbs) died in a smallpox outbreak (Season 5, Episode 23, "The Guest"; Season 5, Episode 24, "Old Man Running"). Despite Lucas' use of his lightning rifle to settle disputes, the program is family-oriented. Lucas struggles to instill proper values in his young son, and most episodes end on an uplifting note. Mark has a special bond and affection for his father.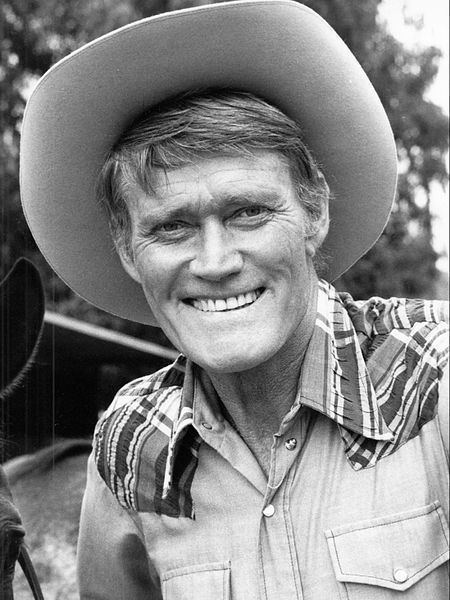 In promoting tolerance, Lucas in the third-season episode "The Queue", defends a Chinese immigrant trying to make his way in North Fork. Sammy Davis, Jr., appears in another episode as an African American allowed without resistance to check into the hotel in North Fork. Similarly, in "The Gaucho" during the first season, Lucas befriends an Argentine family against the prejudice of townspeople.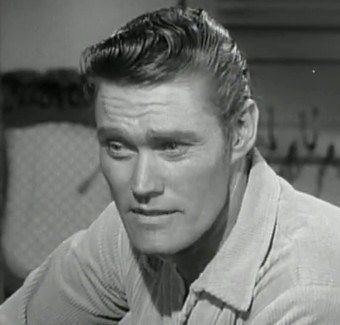 In "The Sheridan Story" also during the first season, Lucas, a veteran of the Union Army during the American Civil War (he was a lieutenant in the 10th Indiana Volunteer Infantry Regiment), hires a former Confederate to work on his ranch, but the former soldier causes trouble, being unable to accept defeat. The even-tempered Lucas serves as the peacemaker.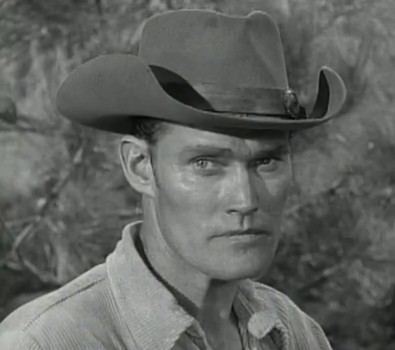 Also, in "The Sister", Mark asked Lucas if he would remarry. Lucas replied that it was "only natural" for him to consider a second marriage. Mark asked when Lucas might marry again. He reassured Mark: "When I find the right woman." Mark asked what the qualifications would entail. Lucas told Mark that he would know the right woman "when I meet her son." With a big grin on his face, Mark asked, "What will she be like?" Lucas replied, "Well, she'll have to cook and sew and scrub. Her hands gotta be soft, she's gotta have hair like the crimson as the setting sun. Eyes as brown as chestnuts. She's gotta wear a flower because that's womanly. Ride a horse like a man." Mark suggested such a woman would be "kinda hard to find." Lucas agreed: "Very hard to find, son." As it turns out, Lucas did not remarry during the run of the program. However, in the last season, he was for a time smitten by a beautiful hotel owner named "Lou Mallory".
References
Lucas McCain Wikipedia
(Text) CC BY-SA