Similar

National Archaeological Museum, Teatro Bibiena, Palazzo del Te, Palazzo Ducale - Mantova, Castello di San Giorgio
Lovers of valdaro top 12 facts
The so-called Lovers of Valdaro, also dubbed as the "Valdaro Lovers," are a pair of human skeletons dating back 6,000 years discovered by archaeologists at a Neolithic tomb in San Giorgio near Mantua, Italy, in 2007. The two skeletons appear to have died or were interred facing each other with arms around each other, thus reminiscent of a "lovers' embrace".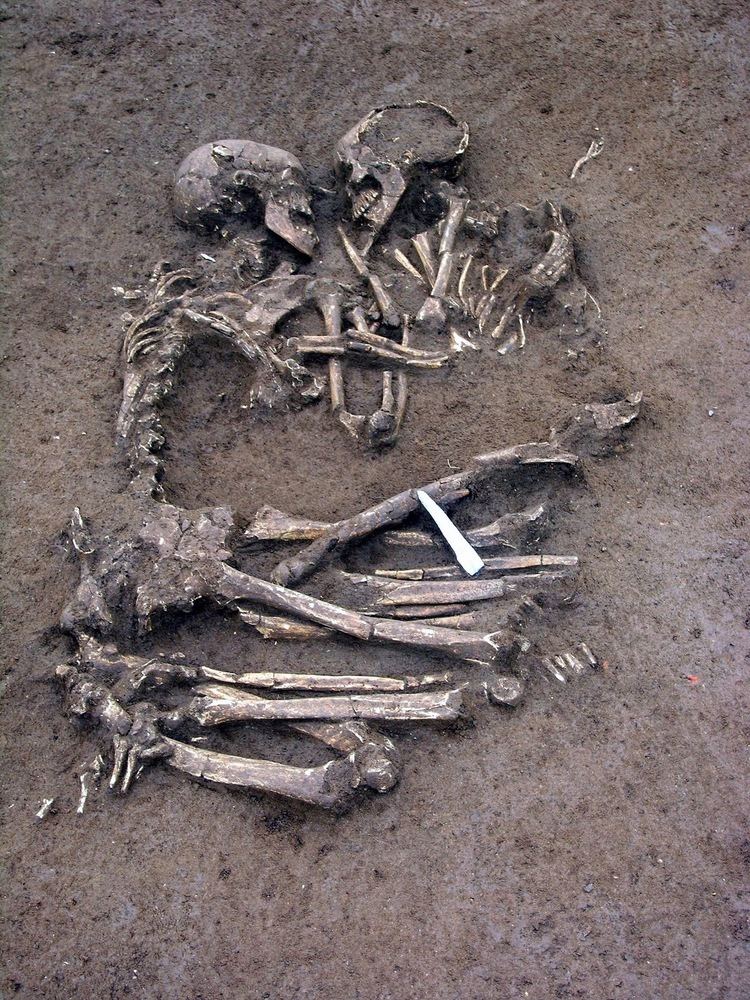 Archaeologist Elena Maria Menotti led the excavation. Scientists think that the pair is a man and woman no older than 20 years old and approximately 5'2" (157 cm) in height.
The male skeleton was found with a flint arrowhead near his neck. The female had a long flint blade along her thigh, plus two flint knives under her pelvis. Osteological examination found no evidence of violent death, no fractures, and no microtrauma, so the most likely explanation is the flint tools were buried along with the people as grave goods. Given their discovery in a necropolis, it's unlikely that they died by accident while hugging, to keep warm during a freezing night, for instance. They were found embracing because they were positioned that way after death.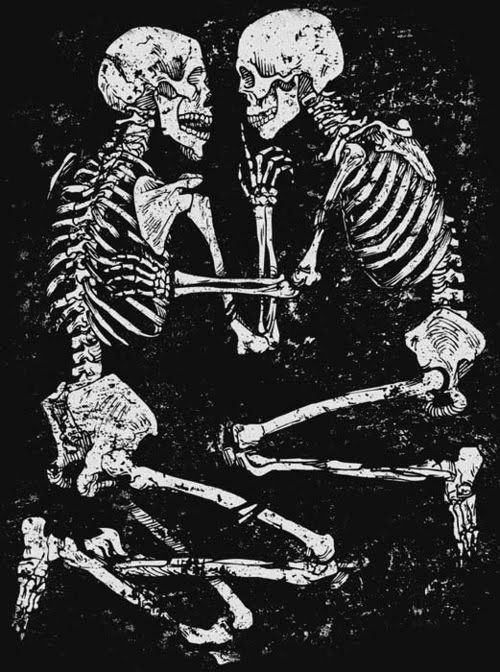 The skeletons were displayed briefly in public for the first time in September 2011 at the entrance of Mantua's Archaeological Museum, thanks to the effort of the association "Lovers in Mantua" which is seeking a permanent home for the ancient couple.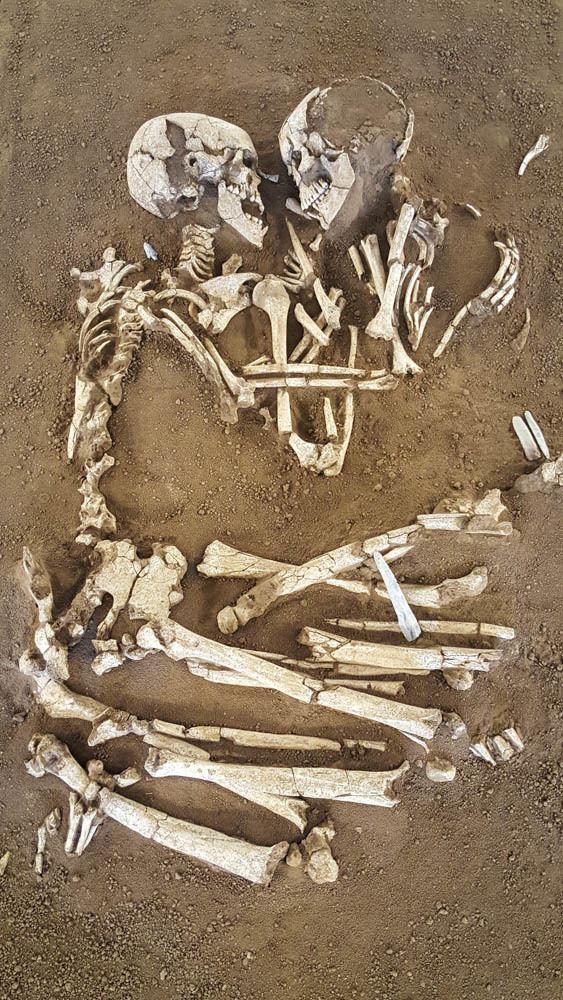 Professor Silvia Bagnoli, the president of the association "Lovers in Mantua," has been campaigning for their right to have a permanent exhibit of their own.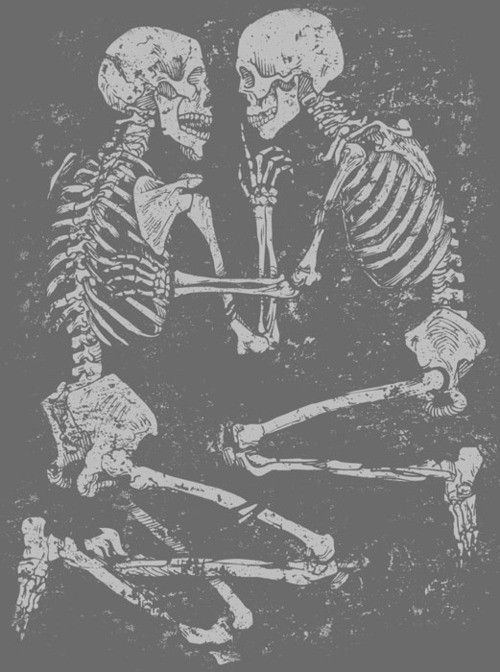 According to Bagnoli, €250,000 will be enough for an exhibition center and another €200,000 could pay for a multimedia space to tell the world the mysterious story of these prehistoric lovers.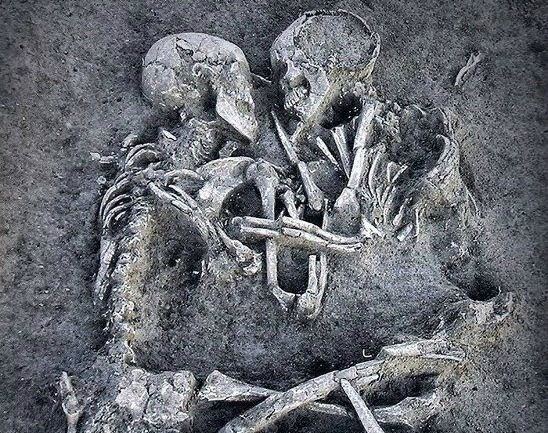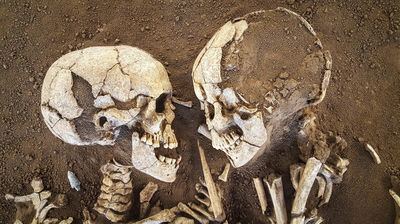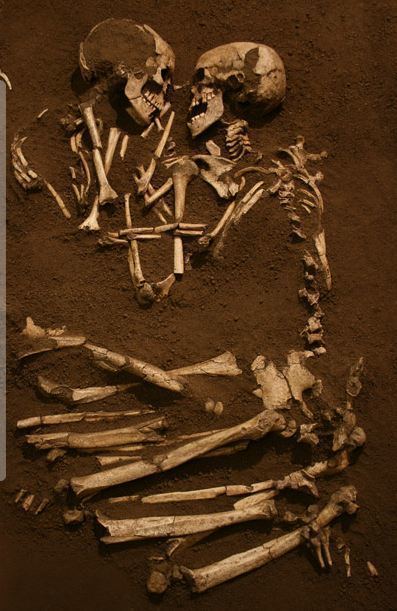 References
Lovers of Valdaro Wikipedia
(Text) CC BY-SA