Louisiane Saint Fleurant (1924–2005) was a Haitian female artist and painter. She was a founder of the peasant Saint Soleil art movement.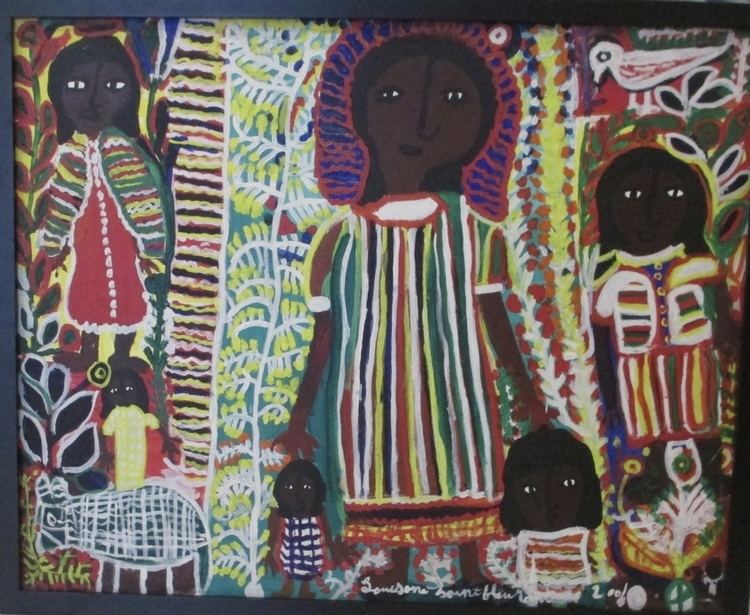 Saint Fleurant's paintings often depict primitive maternal scenes of females, children, trees, wildlife, and Haitian Vodou Loas. Her folk painting style is often colorful and vibrant and expresses a distinct female perspective on the Saint Soleil movement and Haitian Vodou art.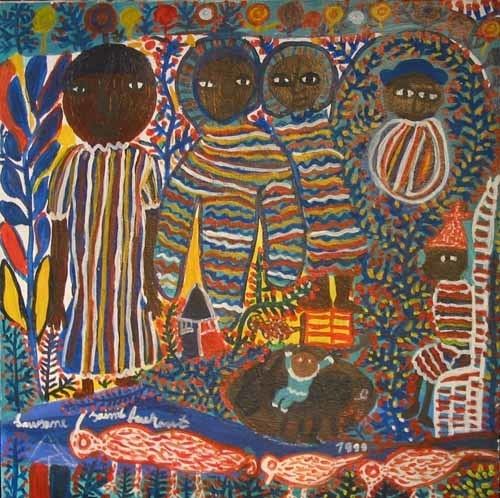 Louisiane Saint Fleurant was born on September 11, 1924, in Petit-Trou-de-Nippes, Haiti. Along with Prospere Pierre-Louis, Dieuseul Paul, Denis Smith, and Levoy Exil she formed the renowned Cinq Soleil (Five Suns) art movement. The Five Suns group formed out of the Saint Soleil movement, of which Louisiane was the only female artist. She is affectionately called the godmother of the art movement. She was not formally trained in art and began painting only in her late 40s. Louisiane was originally introduced to the Saint Soleil art community as a peasant cook and after receiving some direction from Jean-Claude Garoute, she started her practice in painting and sculpture. Louisiane is the mother of five children including the renowned artist Stevenson Magloire. She painted and sculpted for 30 years until the age of 80 when poor vision precluded her ability to continue in 2002. Saint Fleurant died in her home on June 1, 2005. A second tragedy hit her family when the cemetery where she was buried was bulldozed following the 2010 Haiti earthquake.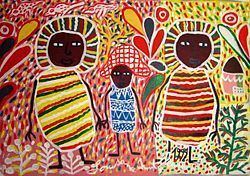 Her work has been exhibited in Asia, Europe, and the United States and has recently been part of fundraising, relief, and awareness efforts following the 2010 Haiti earthquake. Louisiane Saint Fleurant's folk paintings are well regarded by collectors for their unique manifestations of motherhood and her female perspective on Haitian and Vodou folk art.