Louise Elisabeth Granberg (29 October 1812 – 28 December 1907), was a Swedish playwright, translator and theatre director.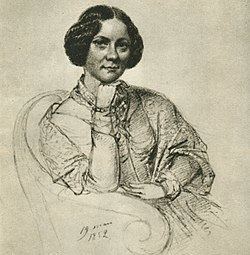 Granberg was born in Stockholm, the daughter of the actor and writer Per Adolf Granberg and the sister of the playwright Jeanette Granberg. From 1849 forward, she translated and wrote plays, sometimes jointly with her sister, under the name Carl Blink. The season 1860–61, her play Johan Fredman was staged at Mindre teatern in Stockholm.
She married the actor Edvard Stjernström, her former brother-in-law, founder of the Swedish Theatre (Stockholm). In 1877–1880, she was the "very able" director of the theatre.