Lorelei Shannon (born 1965 in Mesa, Arizona) is an American writer of horror and computer games.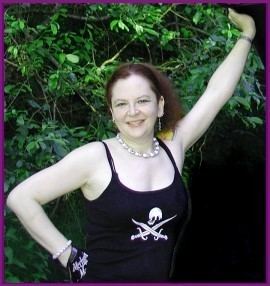 Shannon is the author of a number of books and short stories. Her work has been listed in The Supernatural Index: A Listing of Fantasy, Supernatural, Occult, Weird, and Horror Anthologies, by Mike Ashley and William G. Contento. She co-edited the anthology Hours of Darkness for Scorpius Digital Publishing, which contained stories by well-known horror authors such as Ramsey Campbell, Peter Crowther, Dennis Etchison, Joe R. Lansdale, and Richard Christian Matheson.
She is a designer and screenwriter for three games from Sierra On-Line. Shannon co-designed King's Quest VII, a 1994 instalment in Sierra Entertainment's King's Quest computer game series, with Sierra founder Roberta Williams. Shannon's sequel to Roberta Williams's horror game Phantasmagoria, called Phantasmagoria: A Puzzle of Flesh, caused a storm of controversy when it was banned in Singapore and Australia for violent and sexual content. Sears stores throughout the U.S. refused to carry the game. Throughout Shannon's time at Sierra On-Line, she wrote material for many classic Sierra games such as Laura Bow and Police Quest, and worked with many of Sierra's "stars", such as Scott Murphy, Al Lowe, Corey Cole, Josh Mandel, and Jane Jensen.
Shannon has also worked as a technical documentation, director, voice actress, casting director and voice director.
Shannon founded the Rain City Hearse Club in 2002.