Lightning Legend: Daigo no Daibouken (ライトニングレジェンド 大悟の大冒険, lit. "Lighting Legend: Daigo's Great Adventure), is a 1996 3D-based fighting game developed by Konami Computer Entertainment Tokyo and published by Konami. It is the first 3D-based fighting game created by Konami. It is also a straight-to-console release, without an arcade counterpart.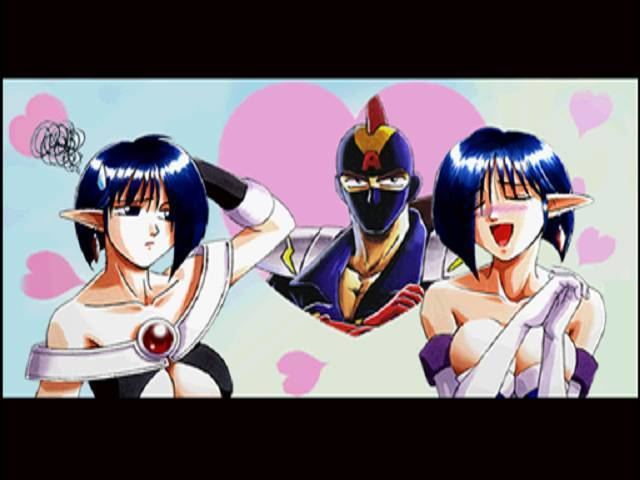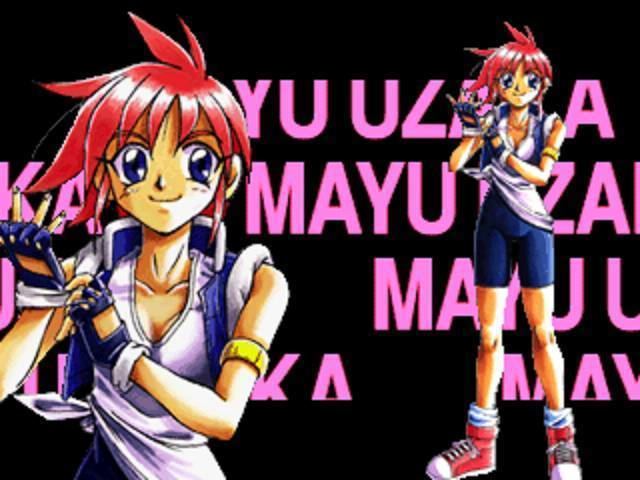 Story Mode: The player moves across the world map as a chibi character and, upon encountering CPU characters, the scene transitions into a battle. After knocking out the last boss, Dragless, the player receives a separate ending.
VS Mode
Time Attack Mode (Hidden)
Collection Mode (Hidden): This is the so-called special feature mode of the game. In this mode, the player can gain access to hidden costumes and stages by collecting various items from replaying battles. The items can be acquired through completing specific requirements (such as winning under 1 second, performing a general attack as the finishing blow, and double KO the CPU opponent) or by completing the collection of all 208 items.
Default Fighters (can be used across all modes)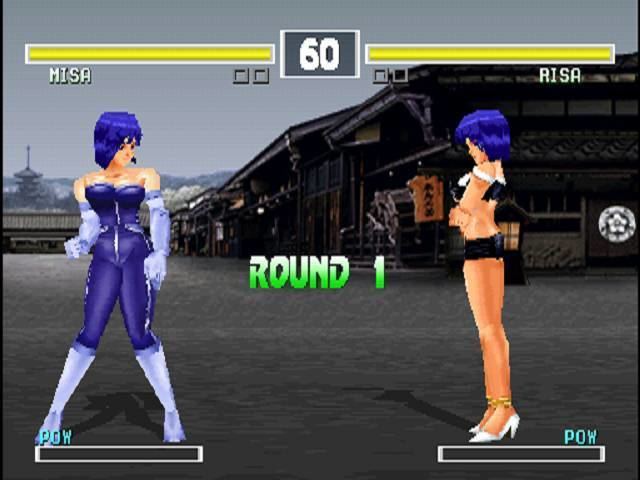 Daigo Raioh (

雷王大悟

) (Voiced by: Mariko Kouda)
Yuki Shirogane (

銀雪

) (Voiced by: Yuri Shiratori)
Mayu Uzaka (

宇坂まゆ

) (Voiced by: Junko Iwao)
Adolf Rätsel (

アドルフ・レーツェル

) (Voiced by: Shō Hayami)
Rankerk Hatred (

ランカーク・ヘイトリッド

) (Voiced by: Ryōtarō Okiayu)
Terrific Forelock (

テリフィック・フォーロック

) (Voiced by: Toshiyuki Morikawa)
Misa Atago (

愛宕美砂

) (Voiced by: Yuri Amano)
Moko Moko (

モコモコ

) (Voiced by: Yuri Shiratori)
Imposter Fighter (that disguises as a subordinate of Dragless)
Risa Atago (

愛宕理砂

)(Risa Atago is Misa's wild older sister) (Voiced by: Yuri Amano)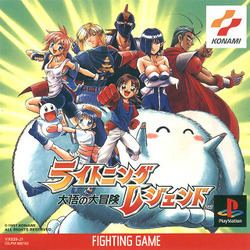 Secret Fighters (Upon satisfying certain requirements in the game, these fighters become usable in all modes, with the exception of story mode.)
Naughty Nau (

ノーティ・ノウ

) (Voiced by: Satomi Kōrogi)
Girigiri Oyaji (

ギリギリ親父

) (a.k.a. Mitsuru Gongōin) (Voiced by: Kenichi Ogata (voice actor))
Demon King Dragless (

魔王ドラグレス

) (Voiced by: Norio Wakamoto) and is also the boss of the game
K.O.J. (a.k.a. Shirogane Hirō) (Voiced by: Shōzō Iizuka)
Executive Producer: Ichizō Kitakami
Producer: Kazuhisa Hashimoto & Gōzō Kitao
Director: Hirotaka Ishikawa
Production, Original Draft, Script: Kazunori Haruyama
Character Design: Kazunori Haruyama
Illustration: Kazunori Haruyama
3D Models: KAZ
Game System: Masanaka Takahashi
Main Programmer: Hirotaka Ishikawa
Backgrounds: Masako Murakata
OP "Mirage"
(Song: Yurika Nagasawa, Lyrics: Mayu Yuzuki, Composition: Yoshifumi Ushima, Arrangement: Yasuhiko Fukuda)
ED "Love Stops Eternity and Continues"
(Song: Yurika Nagasawa, Lyrics: Akio Inoue, Composition: Yasuo Asai, Arrangement: Yasuhiko Fukuda & Yasuo Asai) Sales Agency: King Records (Japan)