Lyricist

Earl Wilson, Jr.

Composer

Earl Wilson, Jr.




Productions

1974 Off-Broadway1974 London1976

Broadway

Similar

Oh! Calcutta!, Side by Side by Sondheim, Jacques Brel is Alive and, Sondheim on Sondheim, Dames at Sea
Let My People Come is the title of an explicit musical written by Earl Wilson, Jr. about love, sex and relationships, which ran from January 8, 1974 to July 5, 1976 in New York City, at The Village Gate in Greenwich Village. Subtitled "A Sexual Musical," the show began previews on Broadway on July 7, 1976 at the Morosco Theatre and closed on October 2, 1976 after 108 performances without officially opening.[1]
Its music and lyrics were by Earl Wilson, Jr. The show featured songs with titles like "I'm Gay," "Come in My Mouth," "Give It to Me", and "The Cunnilingus Champion of Company C." One of the songs, "Take Me Home With You", became a popular recording in Gay bars. There was nudity on stage during the production, and at the final curtain call. The show became extremely popular because of the positive message about sexual freedom and enjoyed a wide international fan base which continues to this day.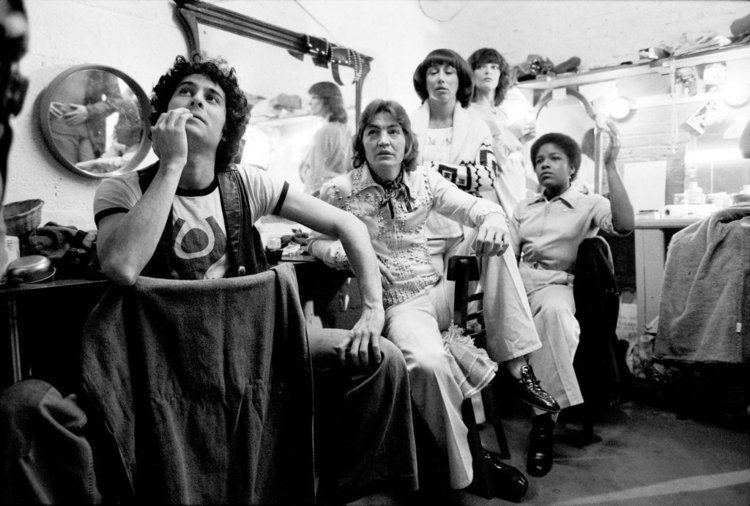 The show was nominated for a Grammy Award in 1974 for Best Original Cast Album. It enjoyed long runs in Philadelphia at Grendel's Lair Cabaret Theatre for 10 years and in Toronto for 8 years at the Basin Street Cabaret Theater Other companies included: Los Angeles, San Francisco, New Orleans, Washington, D.C., Boston, Seattle, Chicago, Madrid, London, Paris, Melbourne, Sydney, New Zealand, Maseru [Lesotho]. Let My People Come became the longest running musical in both Philadelphia and Canada, where it had two National tours.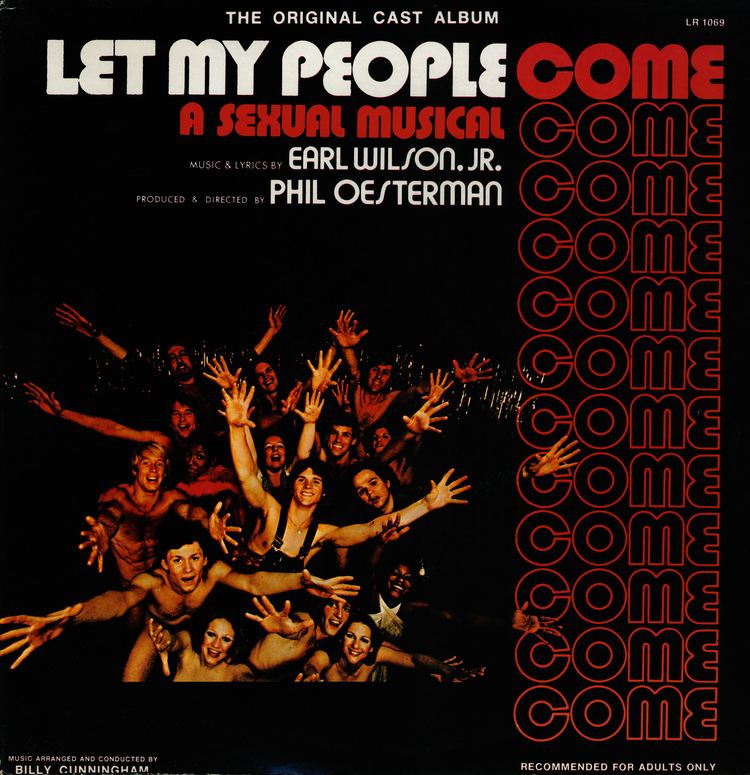 Let My People Come was originally produced and directed by Phil Oesterman. The show was choreographed by Ian Naylor, musical direction and vocal arrangements Billy Cunningham, scenery, lighting, and production stage manager Duane F. Mazey, scenery and costumes supervised by Douglas W. Schmidt, lighting supervised by John Gleason, stage manager Robert Walter, and press by Saul Richman. The Broadway opening night cast starred Brandy Alexander, Dwight Baxter, Lorraine Davidson, Joelle Erasme, Yvette Freeman, Paul Gillespie, Tulane Howard II, Bob Jockers, Empress Kilpatrick, Dianne Legro, Allan Lozito, Bryan Miller, Bryen Neves, Don Scotti, Dean Tait, Lori Wagner, and Charles Whiteside.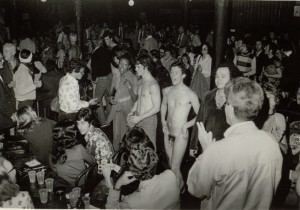 "The Cunnilingus Champion of Company C" was the subject of a lawsuit filed by MCA Music against Wilson, and which was decided in favor of the plaintiffs in 1976. The court found that the song, which openly borrows the melody from "Boogie Woogie Bugle Boy" by Don Raye and Hughie Prince, "could not be construed as a burlesque of plaintiff's work per se", but was merely a "commentary on an era" and therefore was not protected by fair use. As a result, the defendants were found liable for copyright infringement.
In April, 2010 Let My People Come – The Party had a two week run at the Ritz Bar in New York City, produced by Wilson, Marilyn Lester and Robert Blume.
In November, 2011 the production made a comeback in Chicago at the Stage 773 Theater to good crowds and favorable reviews (http://www.stage773.com/Show?id=40).
On February 14th, 2013, a brand new production opened at the Underground Theatre in New York. This production featured re-imagined numbers from the original production, as well as new numbers written for this revival.
Another production ran in August and September, 2014, at the Andrews Living Arts Studio in Fort Lauderdale, Florida, produced and directed by Robert D. Nation, before moving on to Key West.
Let my people come a sexual musical
References
Let My People Come Wikipedia
(Text) CC BY-SA