Name

Leslee Unruh







Leslee Unruh Says She Would Run Against Herseth
Leslee Unruh is an American pro-life activist and executive director of the VoteYesForLife.com campaign. In 1984, spurred by her own abortion experience, she and her husband Allen founded the Alpha Center to offer counseling to women who had had abortions or were considering them.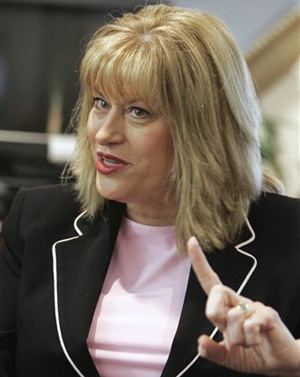 In 1997, she helped to form the Abstinence Clearinghouse, a Sioux Falls-based nonprofit with 4,000 affiliates in 50 states and 105 countries. In March 2006, Unruh was a key lobbyist in favor of the Women's Health and Human Life Protection Act in South Dakota, the law most restrictive of abortion rights in the United States, which banned the procedure in almost any circumstances, including those where the pregnancy threatened the woman's health. It was overturned by South Dakota's voters in a referendum eight months later. Pro-life activists were undaunted and an amended version of the bill, with exceptions for rape, incest, and maternal health, was scheduled for a new vote in 2008. The amended law has been seen by all sides as the vehicle for a potential challenge to Roe v. Wade in the Supreme Court.
Unruh's "informed consent" law of 2005 requires South Dakota doctors to tell patients that abortion can cause depression and sterility, among other alleged side-effects. Initially found to be unconstitutional, this law resurfaced when the Eighth Circuit Court of Appeals overturned in June 2008 a lower court's ruling that blocked enforcement of the law; as of 2009 the case was back in district court. Unruh's activism garnered South Dakota $200 million in federal funding to be spent teaching abstinence outside of marriage to public school students.
For her efforts in South Dakota, Unruh was awarded the 2006 Malachi Award by Operation Save America.
References
Leslee Unruh Wikipedia
(Text) CC BY-SA