Similar

Alok Dixit, Ameneh Bahrami, Sonali Mukherjee
He threw acid on my face not on my dreams laxmi agarwal tedxjaipur
Laxmi Agarwal (1 June, 1990) is an Indian campaigner with Stop Acid Attacks and a TV host. She is an acid attack survivor and speaks for the rights of acid attack victims. She was attacked in 2005 at age 15, by a 32-year-old man Gudda and his alias Naeem Khan whose advances she had rejected. Her story, among others, was told in a series on acid attack victims by Hindustan Times. She has also advocated against acid attacks through gathering 27,000 signatures for a petition to curb acid sales, and taking that cause to the Indian Supreme Court. Her petition led the Supreme Court to order the central and state governments to regulate the sale of acid, and the Parliament to make prosecutions of acid attacks easier to pursue.
Contents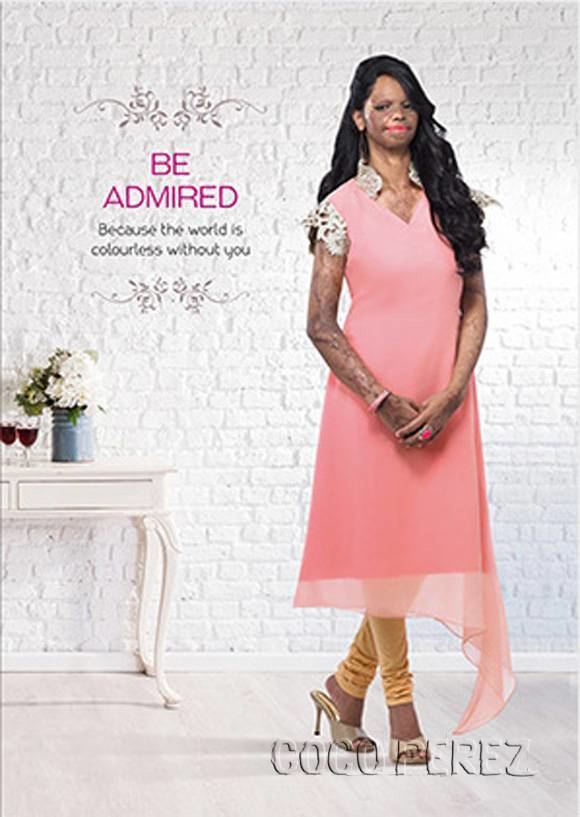 She is the director of Chhanv Foundation, a NGO dedicated to help the survivors of acid attacks in India. Laxmi received a 2014 International Women of Courage award by US First Lady Michelle Obama. She was also chosen as the NDTV Indian of the Year.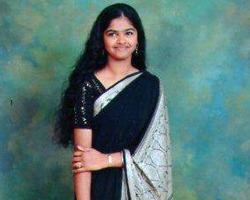 Acid attack the things they never tell you laxmi agarwal tedxvitvellore
Early life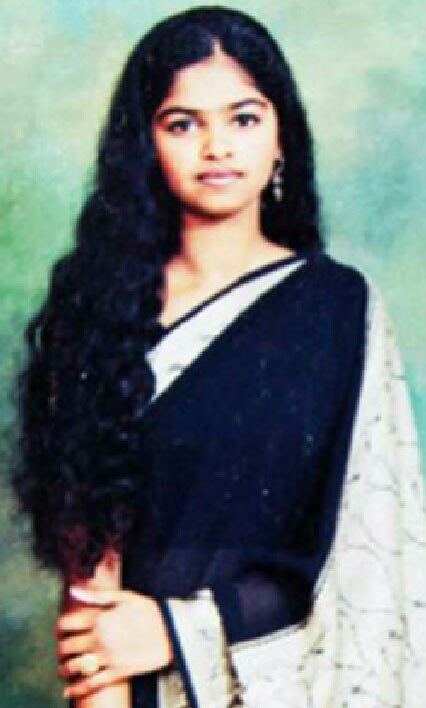 Laxmi was born in New Delhi in a middle-class family. Laxmi was acid attacked when she was 15.
Career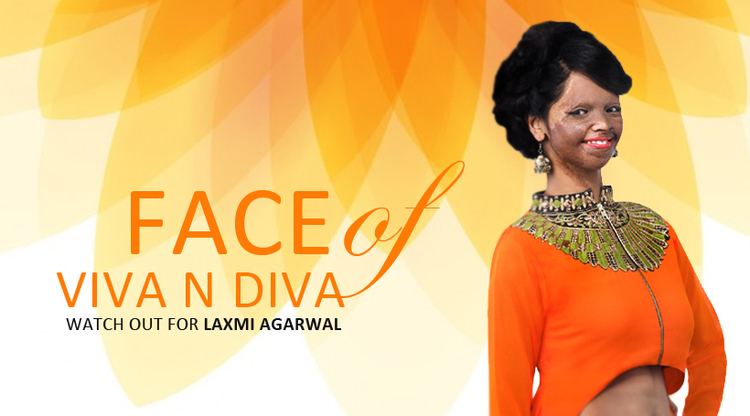 Laxmi started her career as a campaigner with Stop Acid Attacks campaign. She worked as a campaign coordinator in initial days. Soon, Laxmi became a voice of the survivors of Acid Attacks across world. She received multiple awards in India for her work to curb the sale of acid and to rehabilitate the survivors of acid attacks through her foundation.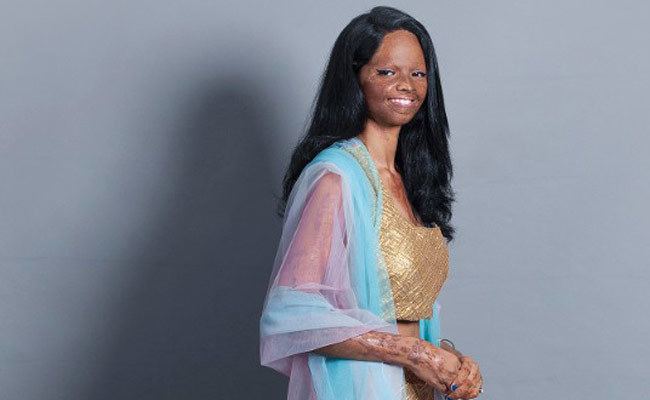 As of June 2014 Laxmi hosts a television show, Udaan, on New Express.
Public interest litigation (PIL) in Supreme Court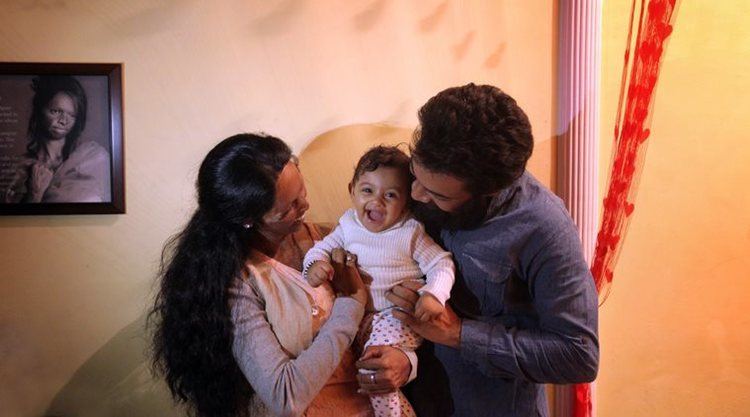 Laxmi, whose face and other body parts were disfigured in the acid attack, had a PIL in 2006. A minor then, Laxmi was attacked with acid by three men near Tughlaq road in New Delhi as she had refused to marry one of them. Her PIL sought framing of a new law, or amendment to the existing criminal laws like IPC, Indian Evidence Act and CrPC for dealing with the offence, besides asking for compensation. She had also pleaded for a total ban on sale of acid, citing increasing number of incidents of such attacks on women across the country.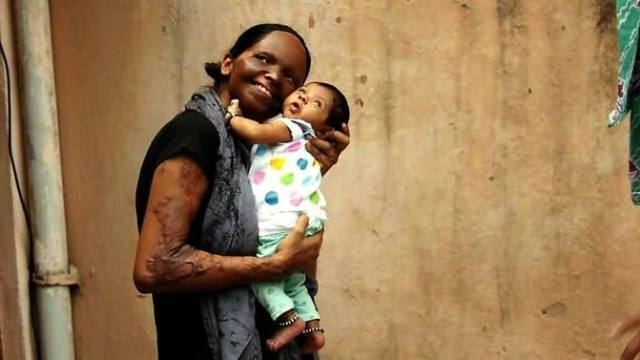 During a hearing in April, the Centre had assured the Supreme Court of India that it will work with the state governments to formulate a plan before the next hearing on 9 July. However, it failed to do so, which angered the court. However, when the Centre failed to produce a plan, the Supreme Court warned that it will intervene and pass orders if the government failed to frame a policy to curb the sale of acid in order to prevent chemical attacks. "Seriousness is not seen on the part of government in handling the issue," the bench headed by Justice RM Lodha had said. Earlier, in February, the court had directed the Centre to convene in six weeks a meeting of Chief Secretaries of all states and Union Territories to hold discussion for enacting a law to regulate the sale of acids and a policy for treatment, compensation and care and rehabilitation of such victims.
Meanwhile, in 2013, the Supreme Court ruled in favour of Laxmi and Rupa's plea, thereby creating a fresh set of restrictions on the sale of acid. Under the new regulations, acid could not be sold to any individual below the age of 18 years. One is also required to furnish a photo identity card before buying acid. Laxmi claims that not much has changed on the ground, despite all the regulations. "Acid is freely available in shops. Our own volunteers have gone and purchased acid easily. In fact, I have myself purchased acid," she said. "We have launched a new initiative called 'Shoot Acid'. By means of the Right to Information Act, we are trying to acquire data concerning the sale of acid in every district. We intend to present the information collected through this initiative before the Supreme Court to apprise them of the situation on the ground."
Personal life
As of January 2014 she is in love with social activist Alok Dixit. Both decided not to get married and instead be in a live-in relationship. "We have decided to live together until we die. But we are challenging the society by not getting married. We don't want people to come to our wedding and comment on my looks. The looks of a bride are most important for people. So we decided not to have any ceremony," said Laxmi. Their families have accepted the relationship and also their decision not to have a ceremonial wedlock. They now have a lovely daughter named Pihu.
Hunger strike and campaign against acid violence
Laxmi, along with other acid attack survivors started a hunger strike demanding immediate justice and rehabilitation for acid attack survivors.
She has written a poem describing what she has gone through.
References
Laxmi Agarwal Wikipedia
(Text) CC BY-SA