Canada




June 16, 1958




R0E 1A0




260 m




1,069 (2011)




Manitoba




Eastman




Central (CST) (UTC-6)




Lac Du Bonnet




225 ha




204






-18°C, Wind NW at 16 km/h, 36% Humidity
Lac du Bonnet, Manitoba is a town in Manitoba, Canada located 115 kilometres (71 mi) northeast of Winnipeg on the west shore of the Winnipeg River. It is surrounded by the Rural Municipality of Lac du Bonnet.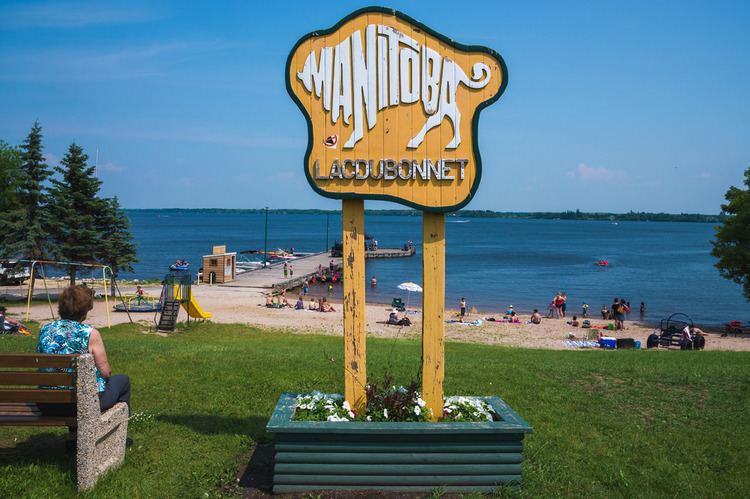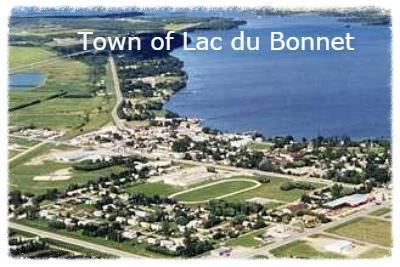 In the 2011 Census, Lac du Bonnet had a population of 7003106900000000000♠1,069 living in 7002508000000000000♠508 of its 7002542000000000000♠542 total private dwellings.
On the first of July there's the Canada Day parade, with fireworks, carnival rides, and bingo. There is also usually many other community -hosted events to attend.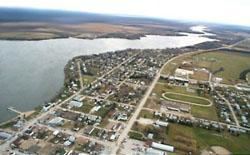 In November Christmas-themed lighting is set up on the streets, kids can visit Santa, and the Christmas tree is all set up.
There are designated snowmobile trails into Lac du Bonnet and specific areas for snowmobilers to park.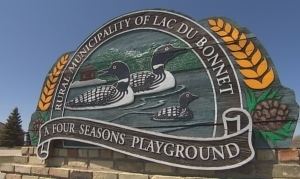 During the weekend in early March the river is dotted with one thousand holes for the local ice fishing derby.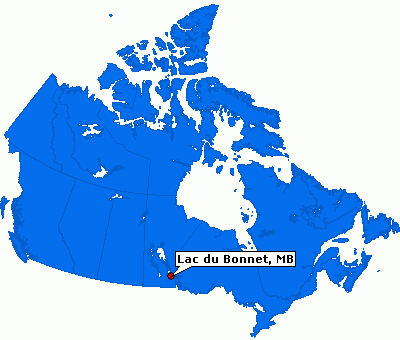 The annual Fire & Water Music Festival takes place on August-long weekend. Artists from across the country come to perform their music.
Places to see are the Four Seasons Playground; The Cairn, located near the public beach on Park Avenue; and the Lac du Bonnet House (museum) located on Lake ave.
Lac du Bonnet was the location of the first airmail flight in Manitoba, on 4 October 1927. This event is commemorated with a plaque and marker on the E side of Park Avenue by 3rd Street, next to the parking lot. According to the plaque, the flight was some 85lbs of mail, taken from here to Bissett and Wadhope.
Lac du Bonnet Leader, which published its final issue on June 27, 2013
Winnipeg River Echo
Winnipeg River Clipper Weekly
CBWT-2 first went on the air on May 27, 1968. In early 1969 the province-wide microwave system replaced the kine recordings and citizens of Lac Du Bonnet have had live television since then.
CBWT-2 Channel 4 (CBC)
CICA Channel 44 (TVO)
Lac du Bonnet, Manitoba Wikipedia